'When Calls the Heart': Erin Krakow Promises More 'Steamy Scenes' in Season 9
Erin Krakow says fans can look forward to more romance in 'When Calls the Heart' Season 9.
When Calls the Heart star Erin Krakow promises that season 9 of the Hallmark Channel series will feature plenty of romance – plus a few "steamy" scenes – when it airs in 2022. 
Season 8 of the period drama ended with Krakow's character Elizabeth finally deciding to pursue a relationship with saloon owner Lucas Bouchard (Chris McNally). Fans can look forward to seeing the pair's relationship further evolve next season. 
Erin Krakow hints at what's to come in 'When Calls the Heart' Season 9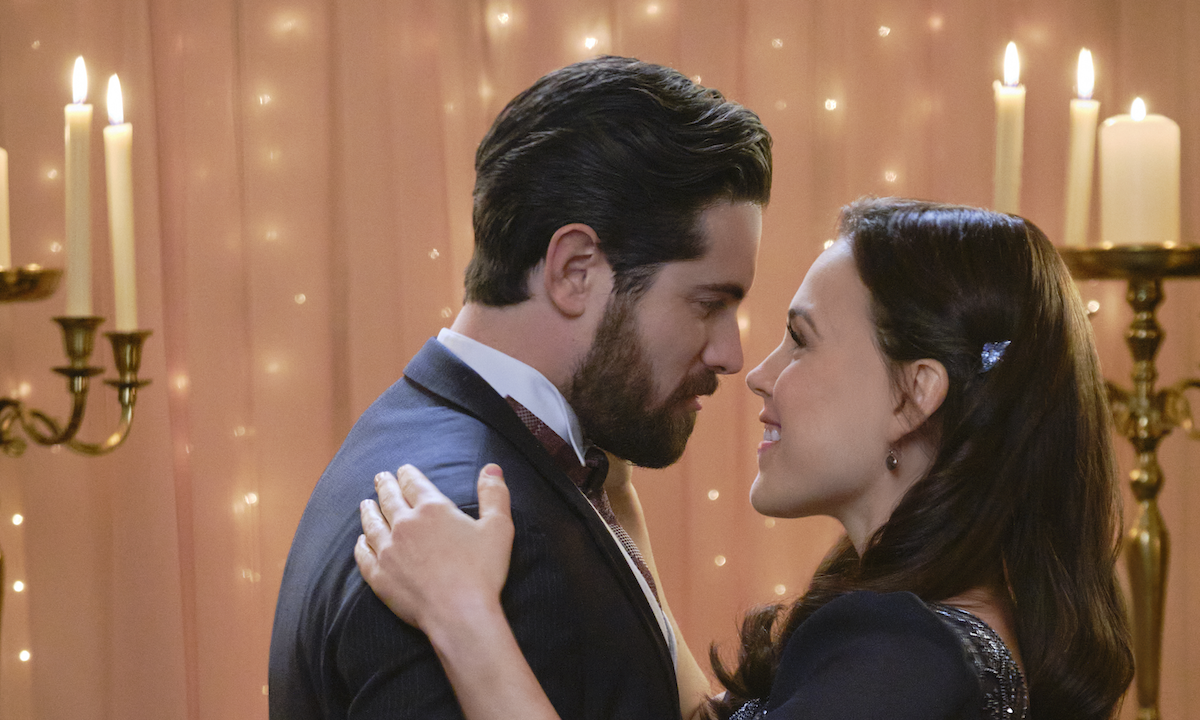 Krakow, who grew up in Florida, recently spoke with Palm Beach Illustrated about When Calls the Heart and her acting career. 
"We will have more romance and steamy scenes in season 9," she said. "My role as Elizabeth keeps me challenged as she delves into fresh adventures." 
The Army Wives alum has said that she's eager for fans to see what's in store for her and Lucas. 
"I can't wait for everyone to finally see our characters, Elizabeth and Lucas, together as a couple in the new season," Krakow said while introducing a season 9 teaser with her co-star (via Hallmark Channel). 
Lucas takes Elizabeth on a hot air balloon ride in season 9 clip 
Fans have already gotten a taste of what to expect from the new episodes. In a season 9 clip shared by Hallmark Channel, Lucas whisks Elizabeth away on a romantic hot air balloon ride. In another teaser, the couple shares a sweet moment together when Lucas meets Elizabeth outside the Hope Valley library. 
"This could be one of those little moments that we can keep on sharing," he says as he walks her home. 
"You realize that by pointing out the little moments you do in fact make them big moments?" she replies. 
"Well, regardless, I'm looking forward to having more time for all types of moments," he says before kissing her hand. 
While it's not clear what prompted Lucas' comment about "little moments," it sounds like he and Elizabeth might have had a conversation about his tendency to make grand romantic gestures. Perhaps she's suggested that he doesn't always need to show his love in an over-the-top way. 
'When Calls the Heart' Season 9 is all about love  
Romance and love will be a theme throughout When Calls the Heart Season 9, and not just for Elizabeth and Lucas.
"Love is in the air," said Pascale Hutton, who plays Rosemary Coulter, in a first look video for Hallmark Channel. "There's new love, there's young love, there's newlywed love, there's mature love. Love. Love is what is happening. That is the storyline for this season."
Evan Nathan Grant (Kevin McGarry), who was left heartbroken at the end of season 8 when Elizabeth chose Lucas, may have a new woman in his life. Another clip shows him meeting Mei Suo (Amanda Wong), who's new to Hope Valley in season 9. The two share a flirty moment that suggests romance could be in store for the Mountie and the mystery woman. 
When Calls the Heart Season 9 airs in 2022 on Hallmark Channel. 
Check out Showbiz Cheat Sheet on Facebook!