Some 'When Calls the Heart' Fans Are Shocked By Elizabeth's Treatment of Nathan in Season 8 Premiere: 'Flat Out Rude'
That was so rude! After watching the When Calls the Heart Season 8 premiere, some Hearties were shocked by the way Elizabeth (Erin Krakow) treated Nathan (Kevin McGarry).
[Spoilers ahead for the Season 8 premiere of When Calls the Heart.]
Critics — especially loyal members of Team Nathan — weren't impressed by the way the schoolteacher seemed to be trying to avoid a date with the mountie. Nor were they thrilled by the way she backed out of their dinner at the last minute by claiming she wasn't feeling well. So, are Elizabeth's actions a sign that her heart is with Lucas? Or does Nathan still have a chance? 
Did Elizabeth just blow off Nathan in the 'When Calls the Heart' season premiere?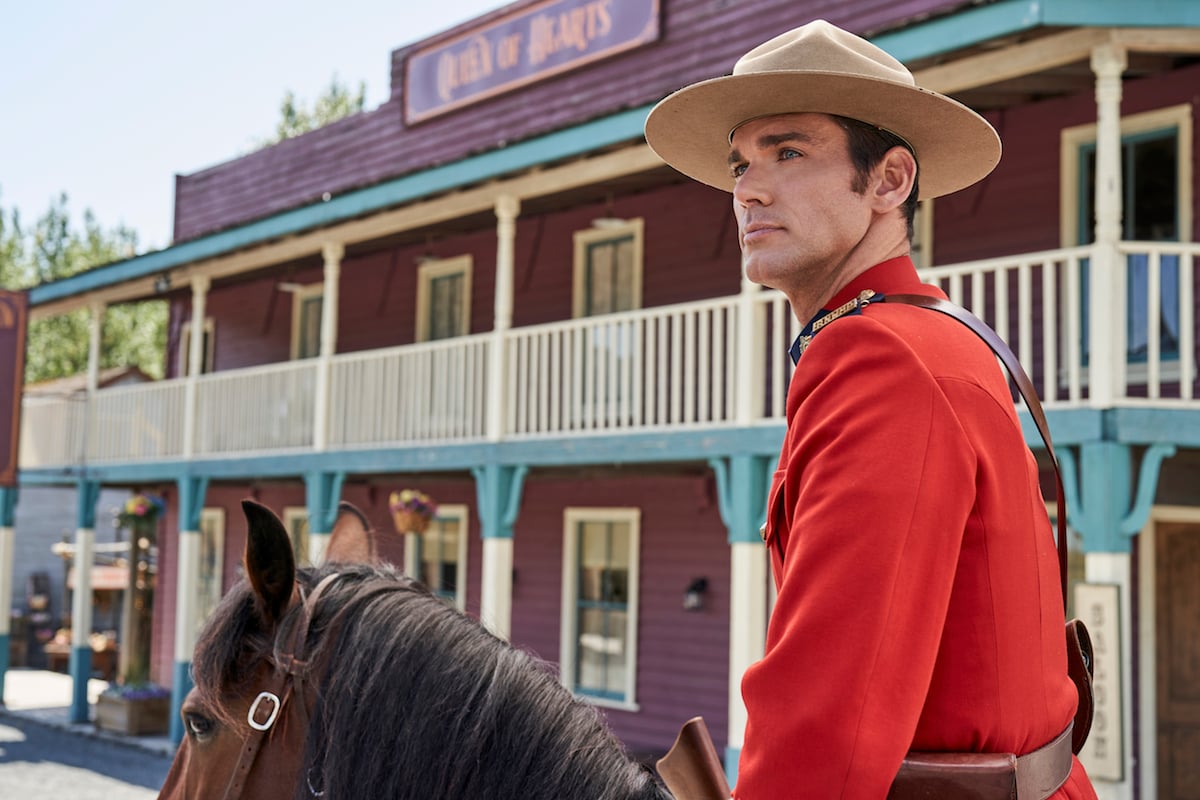 RELATED: 'When Calls the Heart' Season 7 Recap: Everything You Need to Remember Before the Season 8 Premiere
"Open Season," the Feb. 21 episode of When Calls the Heart, opens with Nathan reminding Elizabeth that she promised to go to dinner with him at the end of season 7. But Elizabeth hesitates when Nathan suggests they get together that night. And when Nathan's rival Lucas (Chris McNally) shows up at her door, she seems more excited to see him than she did Nathan. 
Toward the end of the episode, Elizabeth does agree to go to dinner with Nathan. But instead of it being just the two of them, Elizabeth's son Jack and Nathan's niece Allie (Jaeda Lily Miller) come along as well. Outside the cafe, they meet up with Lucas and his mother Helen (Teryl Rothery), who has just arrived in Hope Valley. Helen is also Elizabeth's book editor. After meeting Helen, Elizabeth suddenly says she's not feeling well and asks Nathan if they can reschedule their date. A disappointed Nathan agrees.  
Some Hearties are disappointed in Elizabeth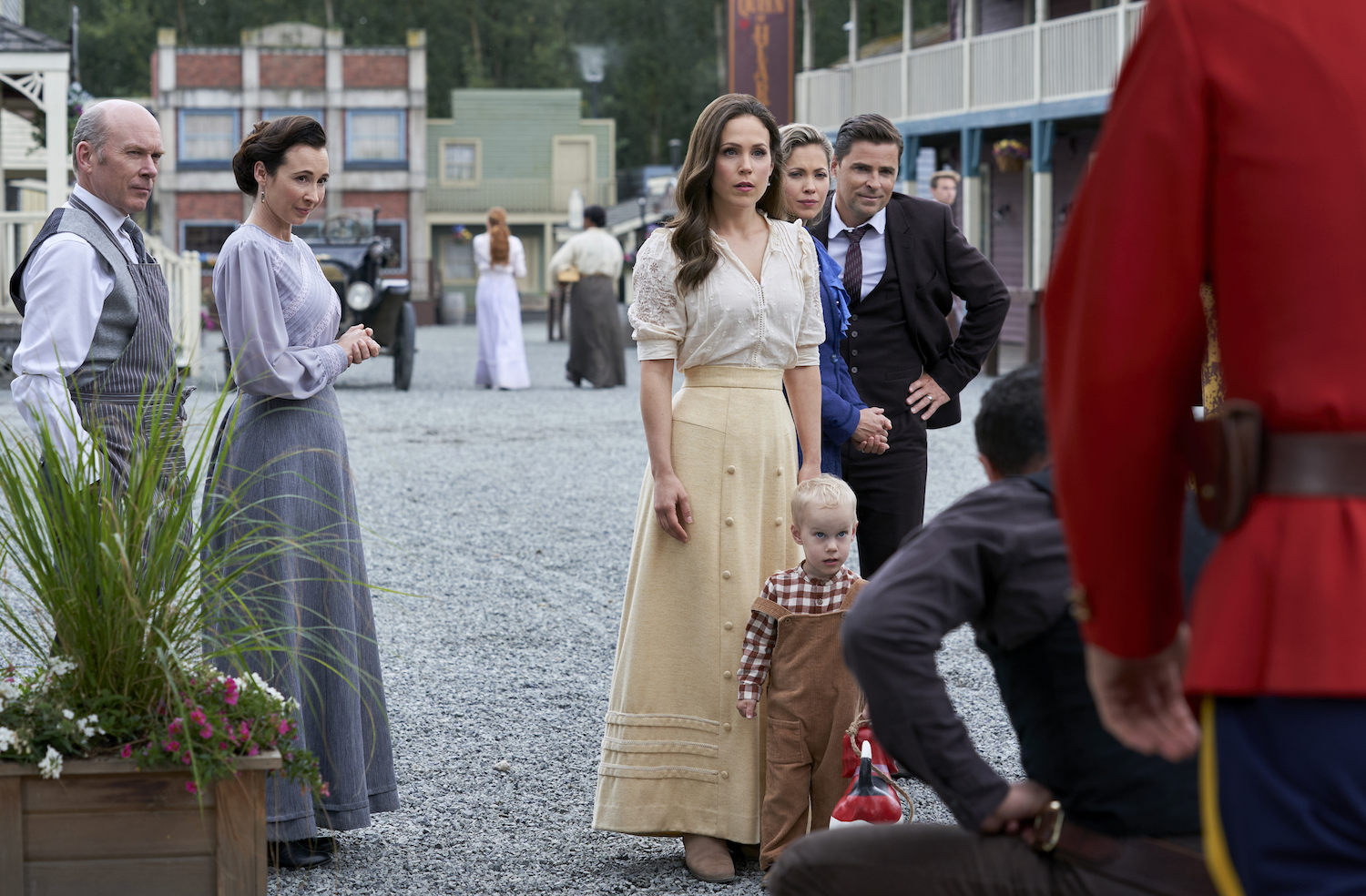 Elizabeth seemed to be sending Nathan mixed signals throughout this episode of When Calls the Heart. And while she told her friend Rosemary (Pascale Hutton) that she cared about Nathan, her actions suggested she was hesitant to get too close to him. That might be because she's scarred by the death of her husband Jack, also a mountie, in season 5. Opening her heart up to Nathan means she runs the risk of getting hurt again. She was reminded of that in the season 7 finale when she briefly thought Nathan had been killed. Her standoffish behavior might also be the result of not being sure how she really feels.
It's also possible Elizabeth blew off Nathan at the end of the premiere because meeting Helen Bouchard for the first time made her nervous. Elizabeth landed a book deal last season, but we know she's not always confident in her writing and can be sensitive to criticism.
Whatever reason Elizabeth had for skipping the dinner, her actions left some Hearties disappointed. They expressed their feelings on the show's official Instagram account after the episode aired. 
"Might have yelled at the TV when Elizabeth flat out turned down Nathan and Ally for dinner…..just because she wasn't 'feeling well,'" one person wrote.
One felt the inconsiderate behavior was way out of character for the usually polite character.
"I have never seen Elizabeth be so flat out rude! I was shocked! Poor Nathan," another commented.
A few critics even began to wonder if Elizabeth and Nathan were really a good match, with one person saying he "deserves better."
Is this a sign Elizabeth is going to choose Lucas?
Lucas and Nathan both arrived in Hope Valley in season 6. Each was drawn to Elizabeth, and she sees good qualities in both men. But she's been unable to decide which man she should pursue a relationship with. Hearties on Team Lucas took the events of the premiere as a positive sign in his favor. 
"She cancelled on dinner because she's in love with Lucas," one argued. "She was hesitant from the start to go to dinner. Did anyone else catch on to that?"
When Calls the Heart cast and producers have promised fans a resolution to the love triangle. However, they've said that it won't happen until near the end of season 8. With 11 more episodes to go, Hearties will just have to wait a little while longer to find out who has Elizabeth's heart.
When Calls the Heart Season 8, Episode 2 airs Sunday, Feb. 28 at 9 p.m. ET on Hallmark Channel.
Check out Showbiz Cheat Sheet on Facebook!