'When Calls the Heart': Lucas and Jack Bond in Season 9, Chris McNally Says
Lucas Bouchard will be stepping into a new role in When Calls the Heart Season 9: Father figure. As his character's romance with Elizabeth deepens in the upcoming episodes of the Hallmark Channel series, he'll also be forging a closer relationship with her young son Jack, actor Chris McNally says. 
Chris McNally teases what's in store for his character in 'When Calls the Heart' Season 9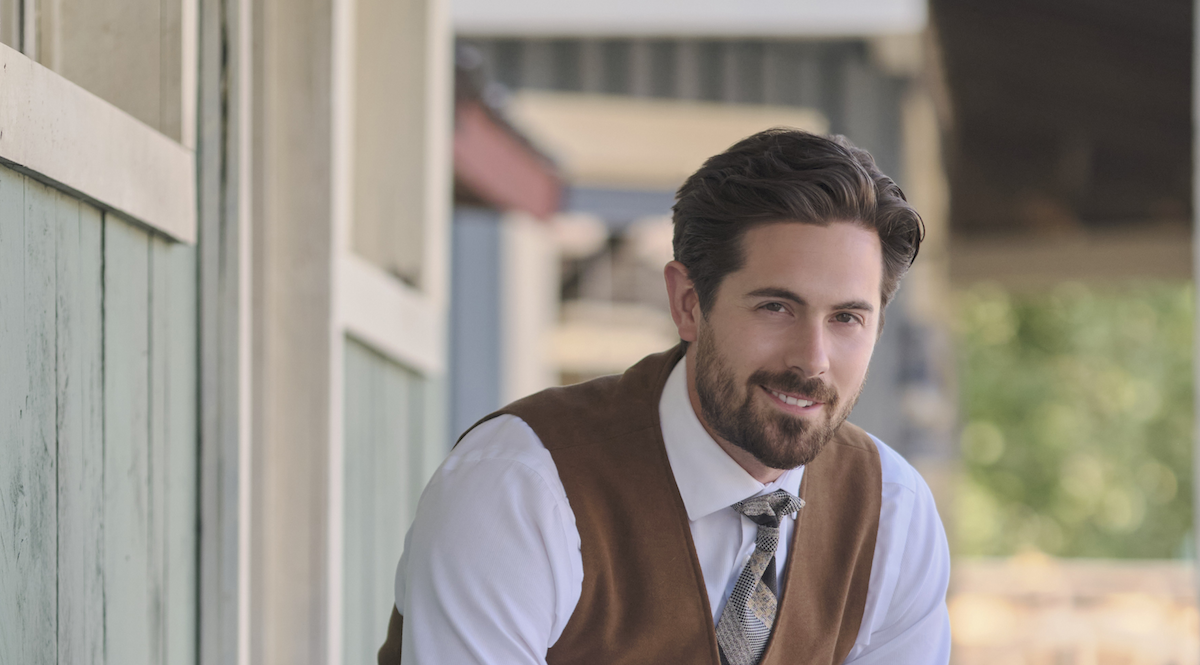 RELATED: 'When Calls the Heart' Season 9 Teaser Hints at Elizabeth and Lucas Engagement
In a behind-the-scenes video for Hallmark Channel, McNally offered some hints about what's to come for Lucas when the show returns in March. The new season picks up "several months" after Elizabeth (Erin Krakow) and Lucas' swoon-worthy bridge kiss in the season 9 finale, he revealed. Elizabeth has been visiting her family in Hamilton, but she's recently returned to Hope Valley, where her and Lucas' courtship begins in earnest. 
As Lucas and Elizabeth grow closer, he also begins to develop a relationship with her son Jack (played by newcomer Hyland Goodrich this season). 
"[Jack] and Lucas start to bond in a really terrific way," McNally shared.
Lucas hasn't spent much time with Little Jack so far 
The news that Lucas and Jack will be spending some quality time together in season 9 should please many When Calls the Heart fans. Some of them have worried that the saloon owner and businessman hasn't shown much interest in Elizabeth's child. They feared that meant he wasn't a great candidate for her next relationship. 
McNally addressed that issue in a conversation with his co-star Paul Greene on his The Grass is Greener podcast in June 2021 (via YouTube). He explained that the plan had been to show his character interacting with Elizabeth's son, but those moments didn't make it into the episodes. 
"Lucas had scenes with baby Jack. They just got cut," he shared. "They were there, they were written. But due to time, for whatever reason, they were gone."
In general, there were fewer scenes involving all of When Calls the Heart's younger cast members in season 8 because of COVID-19.
"We also filmed less with them, with all the kids, because of COVID," McNally explained.
Erin Krakow says Elizabeth, Lucas, and Jack share 'many beautiful moments' in season 9 
In When Calls the Heart Season 9, fans will not just see Elizabeth and Lucas getting to know each other better. They'll also see the trio start to become a family.  
"There are so many reasons Elizabeth is falling for him," Krakow told Hallmark. "He's kind. He supports her. He challenges her. We're sharing so many beautiful moments, the three of us, because little Jack is so much a part of that connection."
"There's just so many wonderful qualities that make up Lucas Bouchard," she added. "This is the start to a beautiful journey for these two."
When Calls the Heart Season 9 premieres Sunday, March 6 at 8 p.m. ET on Hallmark Channel.
Check out Showbiz Cheat Sheet on Facebook!
RELATED: 'When Calls the Heart' Season 9: Get a Look at First Photos From the New Episodes