'When Calls the Heart' May Address Jack's Message to Elizabeth in Future Season
Jack has a message for Elizabeth, but will she ever get to hear it? The late Mountie had some words for his widow during the special Christmas episode of When Calls the Heart spinoff When Hope Calls. But so far, there's no sign that Abigail – who met Jack during a dream sequence – has let her friend know what Jack had to say. In a recent interview, showrunner John Tinker commented on when Elizabeth might get that important message from her first love. 
'When Calls the Heart' showrunner says the series needs to address Jack's message to Elizabeth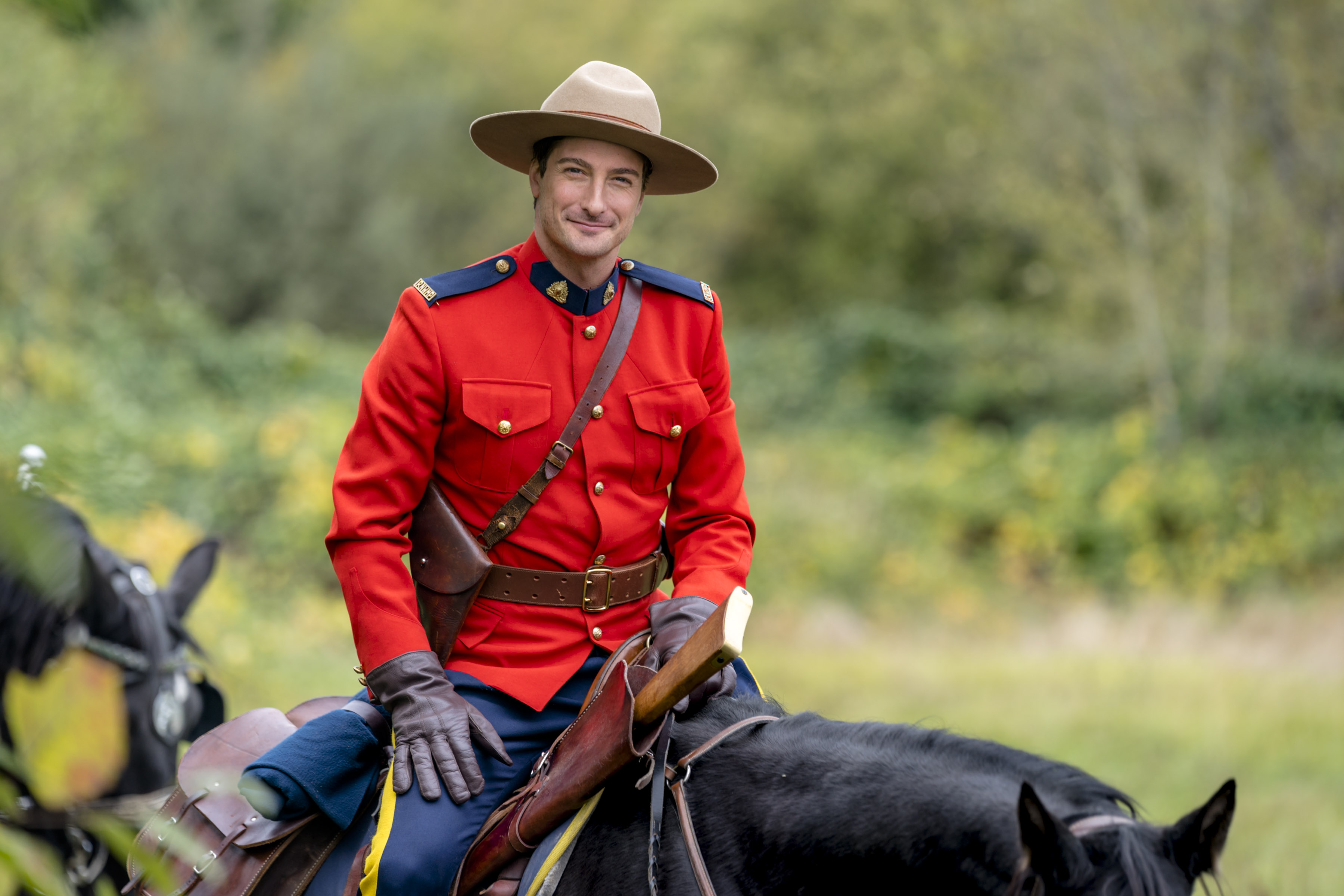 RELATED: 'When Hope Calls': Jack (Daniel Lissing) Has a Sweet Message for Elizabeth in Christmas Special
Tinker recently sat down for an interview with several fans of the Hallmark Channel series on "Heart to Heart" (via YouTube). He talked about that big moment between Abigail (Lori Loughlin) and Jack (Daniel Lissing) in the When Hope Calls Christmas special, which aired in December 2021, and whether it would ever come up on When Calls the Heart. 
"I do think in some fashion, should we go to season 10, we need to address the message that Jack gave Abigail. Somehow, that's going to have to be conveyed in a fulfilling, satisfying way," Tinker said.
What Jack said to Abigail in 'When Hope Calls' 
Jack's character died in When Calls the Heart Season 5, leaving behind his pregnant wife Elizabeth (Erin Krakow). Since then, Elizabeth has given birth to her son, little Jack, and, at the end of season 8, started a new romance with Lucas Bouchard (Chris McNally). 
In the When Hope Calls Christmas episode, Jack visited Elizabeth's friend Abigail in a dream, where he seemed to give his blessing to his widow's new relationship.
"Abigail, can you get a message to Elizabeth for me?" he said. "Will you let her know that I'm happy she's moving on with her life? And let her know that she's doing a fine job with Little Jack and I could not be prouder of both of them."
"Oh, Jack, there's so much she wants to tell you," Abigail replied.
Lori Loughlin won't appear on future episodes of 'When Calls the Heart' 
So far, it doesn't seem that Abigail has spoken to Elizabeth about being visited by Jack in her dream. Many fans would probably like Hope Valley's former mayor to return to town to share his message with Elizabeth in person. But that may not be an option. Loughlin's character was written off When Calls the Heart in season 6 and Hallmark has made it clear that they don't have any intention of working with the actor in the future. (Abigail can appear on When Hope Calls because the spinoff series airs on a different network.)
However, Abigail and Elizabeth do correspond, so it's possible the information could be revealed via letter. Or, Elizabeth could make an off-camera visit to see Abigail where the two friends discuss Jack's visit. If they see each other, they might also discuss Abigail's relationship with Henry Gowen (Martin Cummins). Gowen visited his old friend between seasons 8 and 9, as revealed in a recent episode of When Calls the Heart. Tinker said that he'd hoped to film Abigail and Gowen's reunion, but that "we just practically couldn't make it happen."
When Calls the Heart airs Sundays at 8 p.m. ET on Hallmark Channel. 
Check out Showbiz Cheat Sheet on Facebook!
RELATED: 'When Calls the Heart': 5 Questions Season 9 Needs to Answer