'When Calls the Heart': Pascale Hutton Hopes Rosemary and Lee Have a Baby, Thinks It Would Be 'Hilarious' If Her Character Was Pregnant
When Calls the Heart Season 8 didn't lack for life-changing moments for many of its characters. From Elizabeth and Lucas's big kiss in the season finale to Carson's decision to move to Baltimore, there were plenty of big changes in Hope Valley over the course of the season.
But one change that some viewers have been hoping for didn't happen. Fan-favorite characters Lee and Rosemary didn't start a family. But actors Kavan Smith and Pascale Hutton say they are still hoping kids might be in Lee and Rosemary's future.
Pascale Hutton and Kavan Smith explain why Rosemary and Lee didn't have a baby this season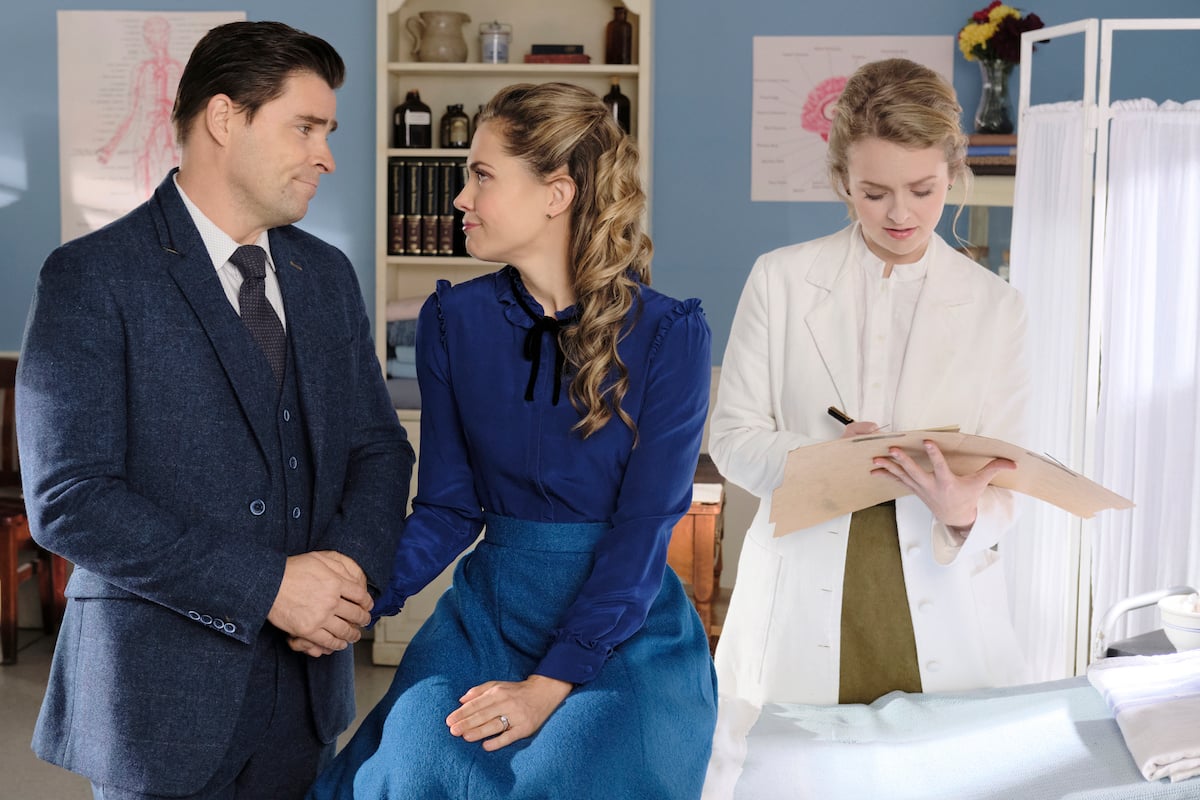 RELATED: 'When Calls the Heart' Season 8 a Ratings Win for Hallmark Channel
Lee and Rosemary married in season 3 of the Hallmark Channel series. So far, the couple has remained childless, though not by choice. In past episodes, Rosemary has opened up to her husband about her fears that they may not be able to have children (via Hallmark Channel).
Both Hutton and Smith have said they have been lobbying the show's writers to give Lee and Rosemary a child, either by having Rosemary get pregnant or by having the couple adopt. While the pair got a taste of parenthood in season 8 when they took in Lee's niece Rachel, that was a temporary situation. And Rachel was a teenager, not a baby.
One reason Rosemary and Lee didn't become parents in season 8 was logistical, the actors explained in an interview with Entertainment Tonight.
"I think if there is any reason, I think it's logistics. We have one set of twins on the show and it is challenging working with little ones," Smith said, referring to the twins who play Elizabeth Thornton's son Jack. Adding another set of little actors to the production would slow things down, he explained.
Pascale Hutton would love for Rosemary to be pregnant
Both Smith and Hutton would love to see their characters start a family, and not just because it's something the couple has been dreaming of for years. Hutton has said a pregnancy for her character has tons of comedic potential.
"I think it would be hilarious to see Rosemary pregnant," she said.
Smith agreed. "For Lee and Rosemary, with the two quirky characters that they are to go through [a pregnancy] together? It's just a gold mine of fun to be had," he said.
Will Lee and Rosemary have a baby in 'When Calls the Heart' Season 9?
So will a baby Coulter be added to the When Calls the Heart cast next season? It's too early to say. But Smith and Hutton say they are championing the idea. And with the Elizabeth-Lucas-Nathan love triangle finally put to rest, there should be more opportunity for telling other stories in season 9.
"It's been a constant conversation. We haven't dropped the ball… We're being tenacious and we're trying to make that happen," Smith said. "We'll see where it ends up. We're doing our best."
Check out Showbiz Cheat Sheet on Facebook!