'When Calls the Heart' Producer Teases Big Developments in Season 8
When Calls the Heart Season 7 ended on a major cliffhanger. The show had spent the entire season developing a love triangle between Elizabeth Thornton (Erin Krakow), Nathan Grant (Kevin McGarry), and Lucas Bouchard (Chris McNally). But fans who thought the widowed schoolteacher might finally pick her man in the season finale were left disappointed. 
The episode concluded with a meaningful embrace between Elizabeth and Nathan after she learned he had not been shot in the line of duty. Meanwhile, a dejected Lucas looked on. But despite Elizabeth's outpouring of emotion, it's still not clear if she's chosen Nathan or if Lucas still has a chance at her heart. 
'When Calls the Heart' producers teases a dramatic season 8 premiere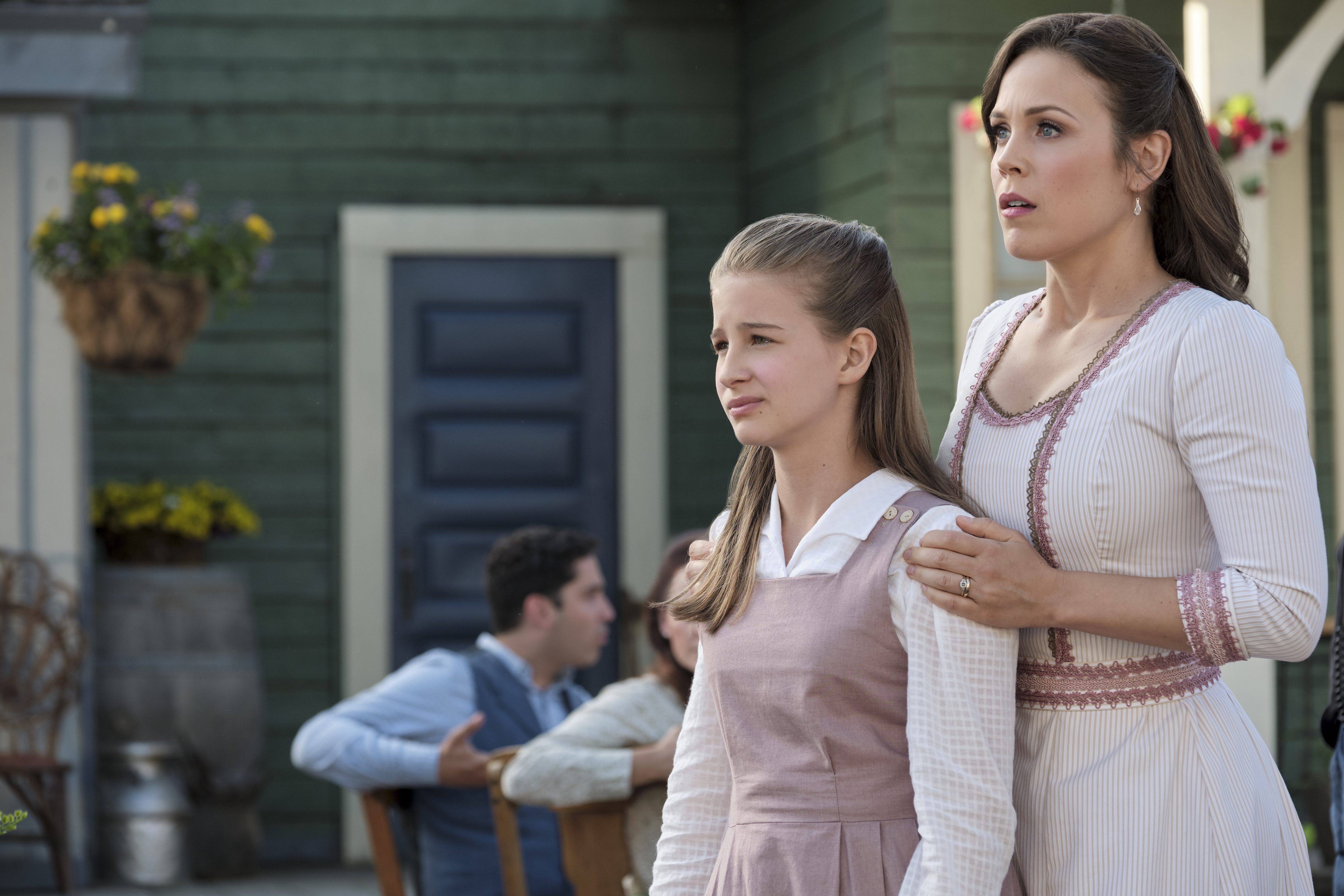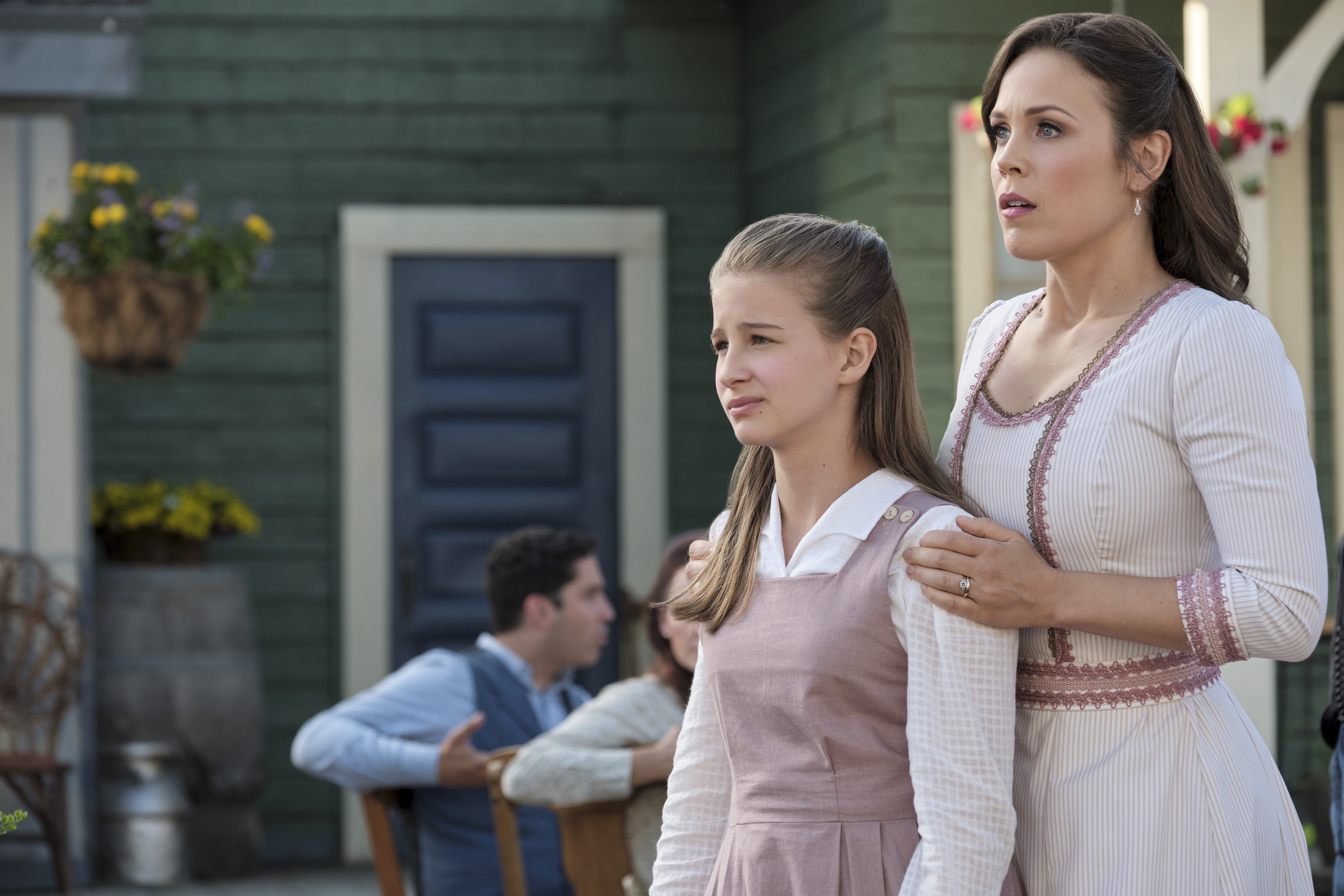 The When Calls the Heart love triangle won't be resolved anytime soon, with new episodes not set to premiere until 2021. (A Christmas special will air on Hallmark Channel at the end of 2020.) But Hearties should prepare themselves for some fireworks once the show does return, at least based on a tweet from producer Brian Bird. 
"#Hearties… I just read the @WCTH_TV season 8 opener written by @brspndr and all I can say is… Boom," he wrote on July 3.  
Has Elizabeth made her choice?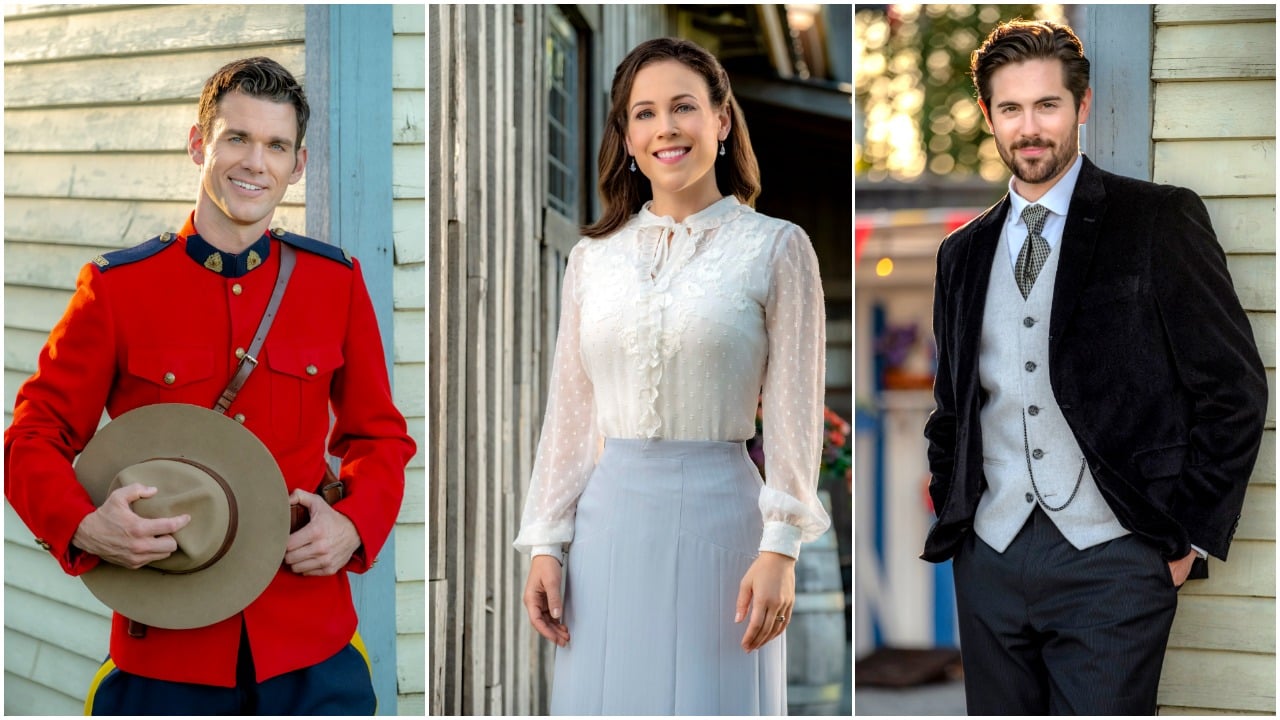 Bird's tweet was pretty vague, but many fans who replied quickly assumed that he was referring to a possible development in Elizabeth's relationship with either Lucas or Nathan. 
"Speculating of course, but I wonder if the big boom might be Nathan coming out and just straighforward admitting to Elizabeth that he loves her, officially ending the triangle. That would certainly big an explosion of mega proportions," one person wrote. 
Another shared a GIF of Elizabeth and Nathan. "Hoping *BOOM* relates to the fireworks between these two!!!" they commented. "Love the story of redeeming love & overcoming fear the writers have been telling."
While many fans seem to be hoping Elizabeth chooses mountie Nathan, others are rooting for saloon owner Lucas.
"Hope that opener starts off with a boom for Elizabeth and Lucas! There's no denying that they're in love," one person shared.  
'When Calls the Heart' Season 8 is in the works 
What will happen with Elizabeth, Lucas, Nathan, and the rest of the residents of Hope Valley is anyone's guess. But fans can take comfort in knowing that new episodes are in the works. The cast and crew recently got back to work on the show, which films in British Columbia. Numerous safety precautions are in place to keep everyone involved in the production safe and reduce the risk of spreading the coronavirus (COVID-19). 
"We're operating in pods, [meaning] teams of people generally in the same department, and will be working to avoid crossover between them as much as possible," Krakow explained to Entertainment Tonight. "We're aiming to film scenes outdoors as much as possible. And yes, masks for everyone but the actors in scenes."
When Calls the Heart is returning to work ahead of schedule, despite the pandemic. 
"We're actually starting relatively early this year to take advantage of some of Vancouver's gorgeous summer weather," she said. "As far as I know season 8 will be back on your screens in early 2021."