'When Calls the Heart' Season 7 Recap: Everything You Need to Remember Before the Season 8 Premiere
It's time to go back to Hope Valley! When Calls the Heart returns to the Hallmark Channel on Feb. 21. The show's eighth season promises to be an exciting one, with the long-awaited resolution to the Elizabeth-Nathan-Lucas love triangle, the introduction of new characters, and more of the heartwarming moments the show's fans have come to love. But before you dive into season 8, you might need a refresher on some important things that happened in When Calls the Heart Season 7. Here's our recap of where things stand in Hope Valley. 
Elizabeth was torn between Nathan and Lucas in 'When Calls the Heart' Season 7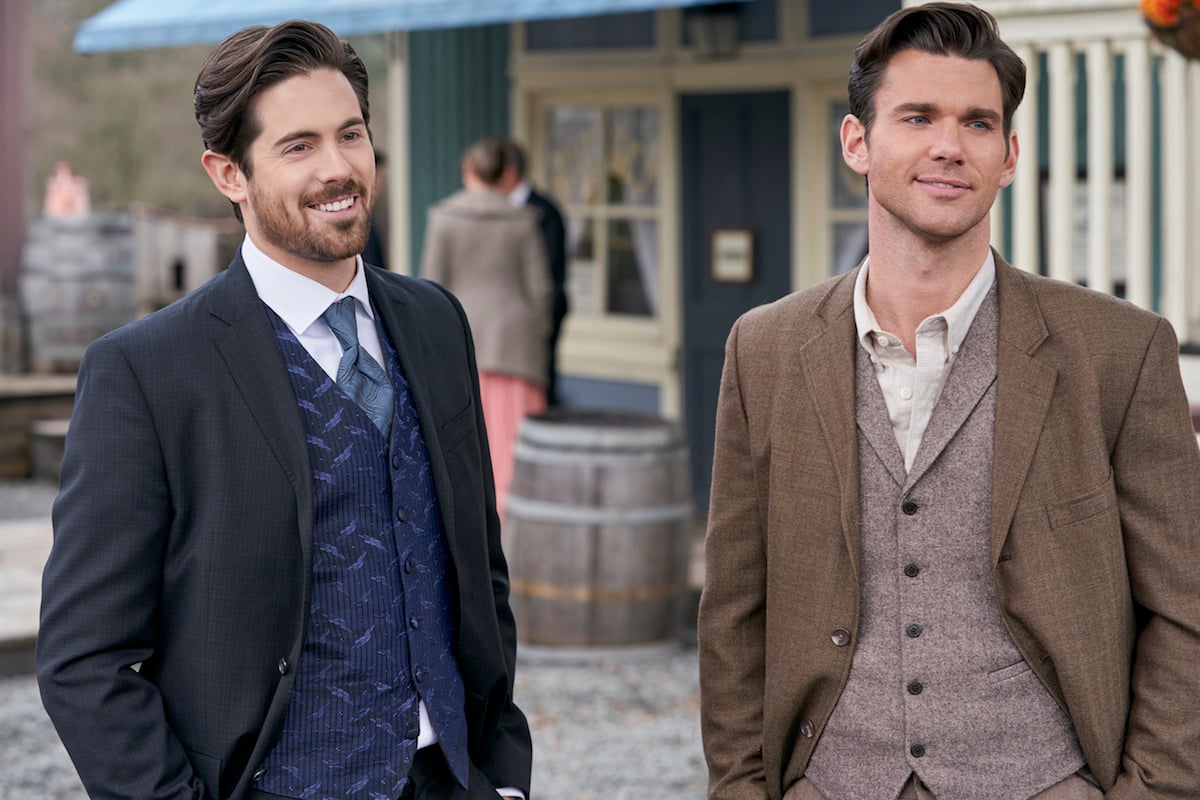 RELATED: 'When Calls the Heart': Hope Valley Welcomes a New Family in Season 8
As every Heartie knows, Elizabeth (Erin Krakow) still isn't sure whether she's going to pursue a relationship with Lucas (Chris McNally), who owns the Queen of Hearts saloon, or Nathan (Kevin McGarry), the town's mountie. 
In season 7, the sophisticated Lucas was pretty upfront about his feelings for the widowed teacher. He took her to a Virginia Woolf reading and arranged an ultra-romantic dinner at the town library. But sometimes, he came on too strong, like when he sent Elizabeth's writing to a book editor without her permission. 
Nathan is more reserved than Lucas and has had a harder time letting Elizabeth know he's interested. Sometimes, he sends mixed signals. When Elizabeth put herself and a student in danger during a field trip, his fear for her safety came across as anger. But in the season finale, he finally managed to ask her out. Then, an incident during a prisoner transfer left Elizabeth believing Nathan had been killed. When she realized he was alive, she rushed into his arms — in full view of Lucas. But was that hug proof she loved Nathan? Or was it an outpouring of emotion as she relived the experience of losing her husband Jack, a mountie who died in the line of duty?
Elizabeth got a book deal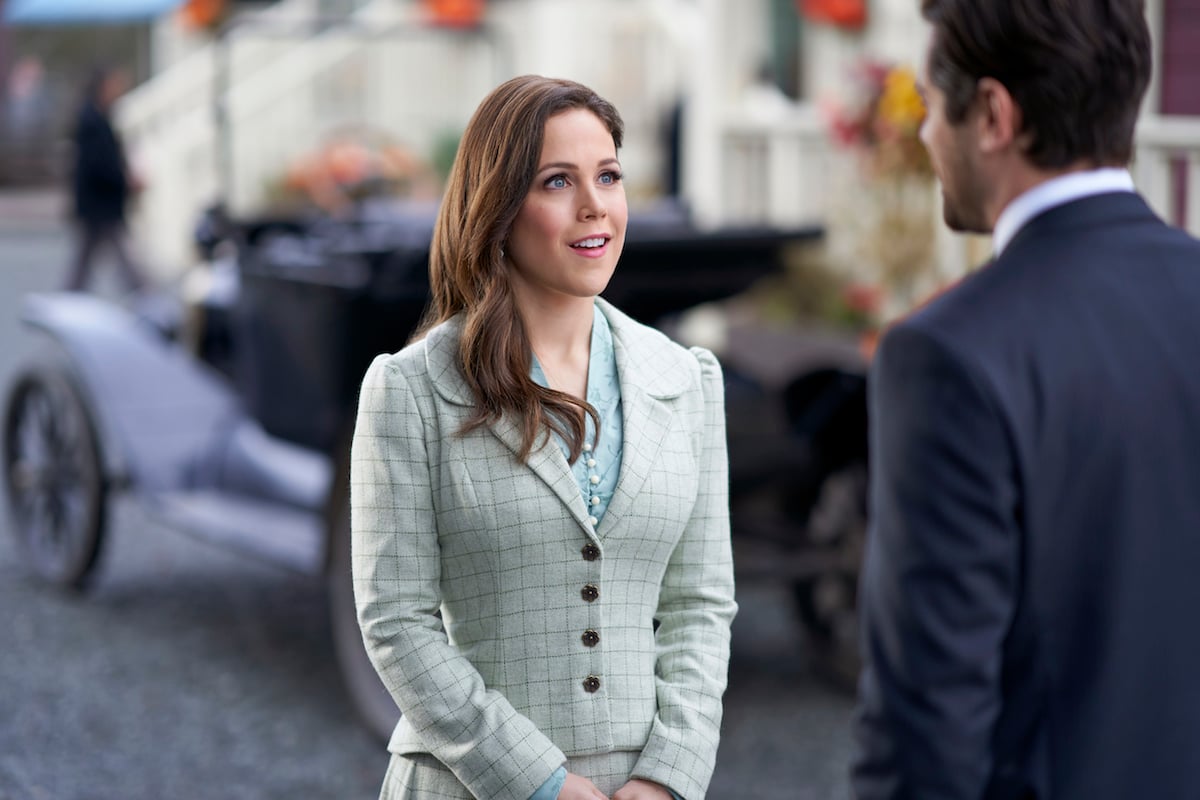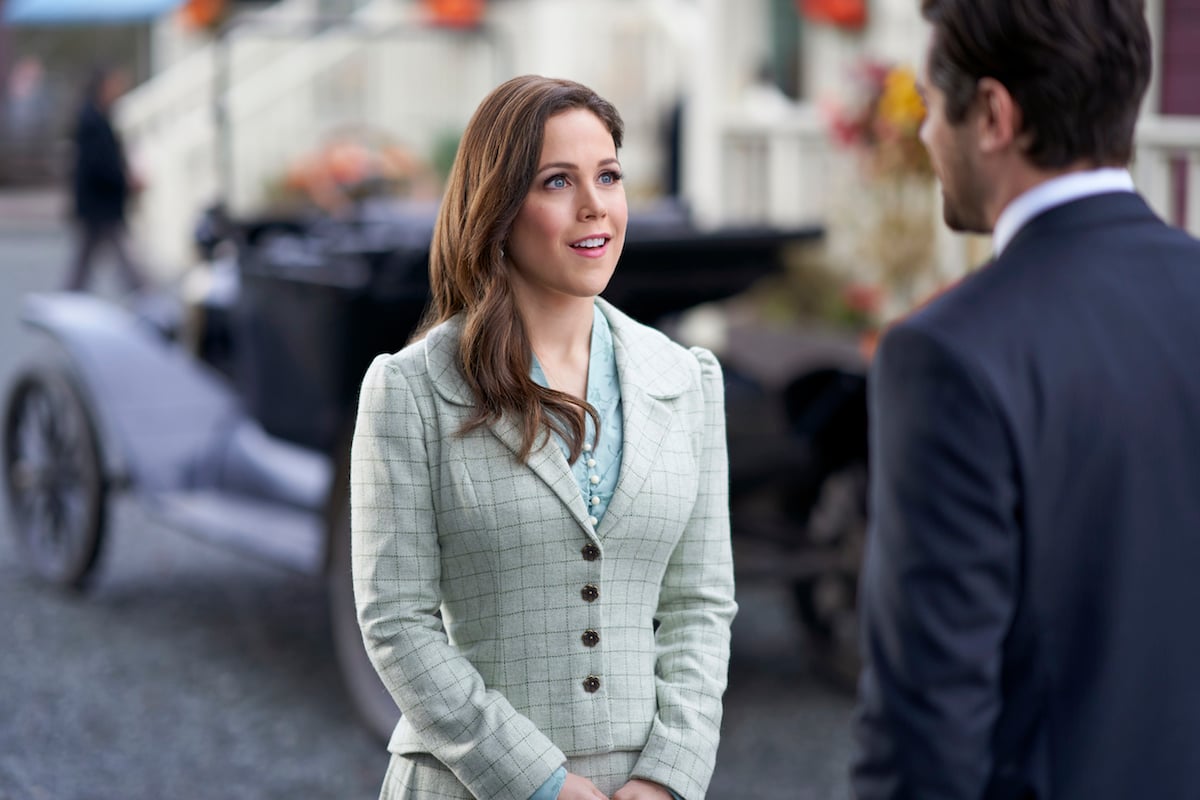 Elizabeth has always dreamed of becoming a published author. In When Calls the Heart Season 7, she took a big step toward achieving her goal. While Lucas might have made a misstep by sharing Elizabeth's writing, it paid off in a big way. A New York publisher offered her a book deal — and a $200 advance.  
Lucas is now an oil man 
Henry Gowen's (Martin Cummins) company Gowen Petroleum was in serious financial trouble by the end of season 7. Lucas, one of the company's investors, was having to pay workers out of his own pocket. That strained his own finances. 
Eventually, Lucas gave Henry an ultimatum: sell him a majority stake in the business or he'd pull out. Henry balked, which put the entire business — and the livelihood of many Hope Valley residents — at risk. But ultimately, Henry (who is suffering from some serious health problems) offered to sell his partner the oil business outright. Lucas agreed, in part because Elizabeth made it clear how important she felt it was to protect those jobs. But as Lucas says, "I know next to nothing about the oil business." Will he be any better able than Henry to make the venture a success? 
Lee reconnected with his sister 
Lee Coulter (Kavan Smith) had a brush with death when he was seriously injured during a windstorm. The experience had him reflecting on his life and prompted him to reach out to his estranged sister Susannah, who he hadn't spoken to in 20 years. 
Lee and Susannah patched things up and he and his wife Rosemary (Pascale Hutton) promised to visit her when they left Hope Valley for their much-delayed anniversary trip. Sadly, Lee and Rosemary are still struggling with infertility. Perhaps they'll achieve their dream of becoming parents in season 8.  
Faith is becoming a doctor, Fiona stays in Hope Valley, and Clara and Jesse are married 
Nurse Faith (Andrea Brooks) is one step closer to becoming a doctor. Midway through season 7, she left Hope Valley to complete required medical courses in Chicago. That put her romance with Dr. Carson Shepherd (Paul Greene) on hold. Faith will be back in season 8, but will she and Carson continue their relationship? 
In season 6, Fiona (Kayla Wallace) arrived in Hope Valley to help set up the town's phone system. She's since become a beloved part of the community. But at the end of season 7, it seemed like she might have to move on as she was being transferred to another post. At Carson's urging, Fiona stood up to her boss. She ended up losing her job, but she will be staying in Hope Valley.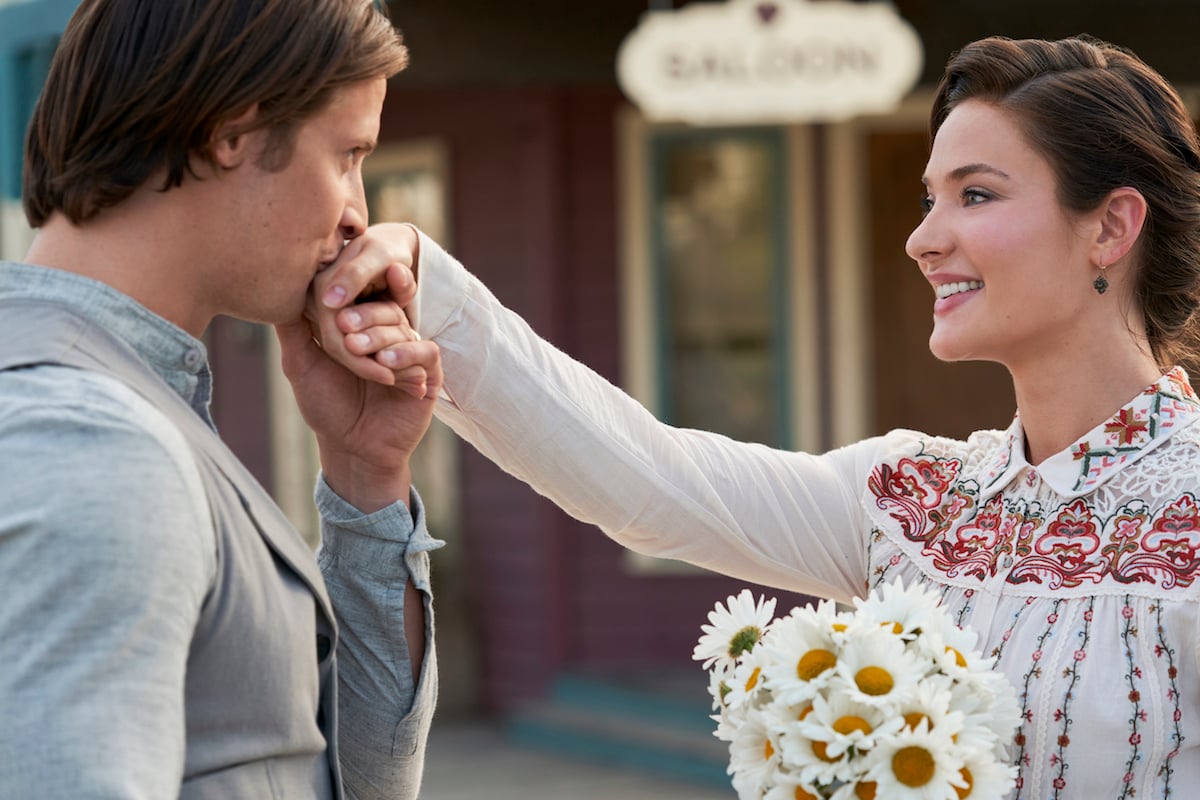 Finally, one of the most romantic moments in When Calls the Heart Season 7 came when Clara (Eva Bourne) and Jesse (Aren Buchholz) got married. For Clara, the wedding brought back memories of losing her first husband in season 1's mine explosion. Jesse, meanwhile, was so worried about disrupting Clara's life when he moved into her house that he gave away almost all his possessions. Eventually, Clara made him see that her home was now their home. But based on season 8 episode descriptions from Hallmark, these two are still figuring out the rhythms of married life.  
When Calls the Heart Season 8 premieres Sunday, Feb. 21 at 9 p.m. ET on Hallmark Channel.