'When Calls the Heart' Season 8: Should Elizabeth Choose Nathan or Lucas?
The When Calls the Heart love triangle is coming to an end. But will Elizabeth choose Nathan or Lucas? Fans on both sides have strong opinions about why either the Mountie or the saloon owner is the right one for the widowed schoolteacher.
Will the When Calls the Heart love triangle ever end? Ever since Nathan (Kevin McGarry) and Lucas (Chris McNally) arrived in Hope Valley in season 6, Elizabeth has been torn between the two men. As she's slowly healed from her husband Jack's unexpected death, she's been drawn to both. But with just three episodes left in season 8, it's still not clear where her heart lies. 
Hearties have been promised a resolution to the love triangle by the end of the current season, which is fast approaching. While Elizabeth seems to be leaning toward saloon owner Lucas, there are some signs that Mountie Nathan might still have a shot. Fans — many loyal to either Team Nathan or Team Lucas — have plenty of thoughts about who she should end up with. 
Some 'When Calls the Heart' fans are convinced Lucas is right for Elizabeth 
Loyal When Calls the Heart fans who've been charmed by the debonair Lucas have had plenty to cheer for this season. After some majorly romantic gestures in season 7 — including a trip to Union City to see Virginia Woolf — Lucas hasn't let up on his efforts to woo Elizabeth, from candlelit dinners to a sweet lakeside picnic. 
Lucas has also been careful to give Elizabeth the space she needs as she decides when (or if) to move forward with her first relationship after her husband's death. Plus, he's been supportive of her writing career and encouraged her dream of becoming a published author. 
All that has many viewers calling Lucas "sweet" and  "a gentleman." And Elizabeth certainly seems to be warming to the idea of a full-fledged relationship. They haven't kissed yet, but they've come close a few times. It's easy to see season 8 concluding with that big moment for the two. 
"He has such a kind heart and always is patient with her best interest in mind! What a guy!" wrote one fan on Instagram. 
"Lucas is so patient, sweet, and selfless," another commented, while worrying that Elizabeth might still end up with Nathan. "Lucas and Elizabeth have been MUCH better developed this season, and have such great chemistry, too!" 
Why some aren't feeling a Lucas-Elizabeth relationship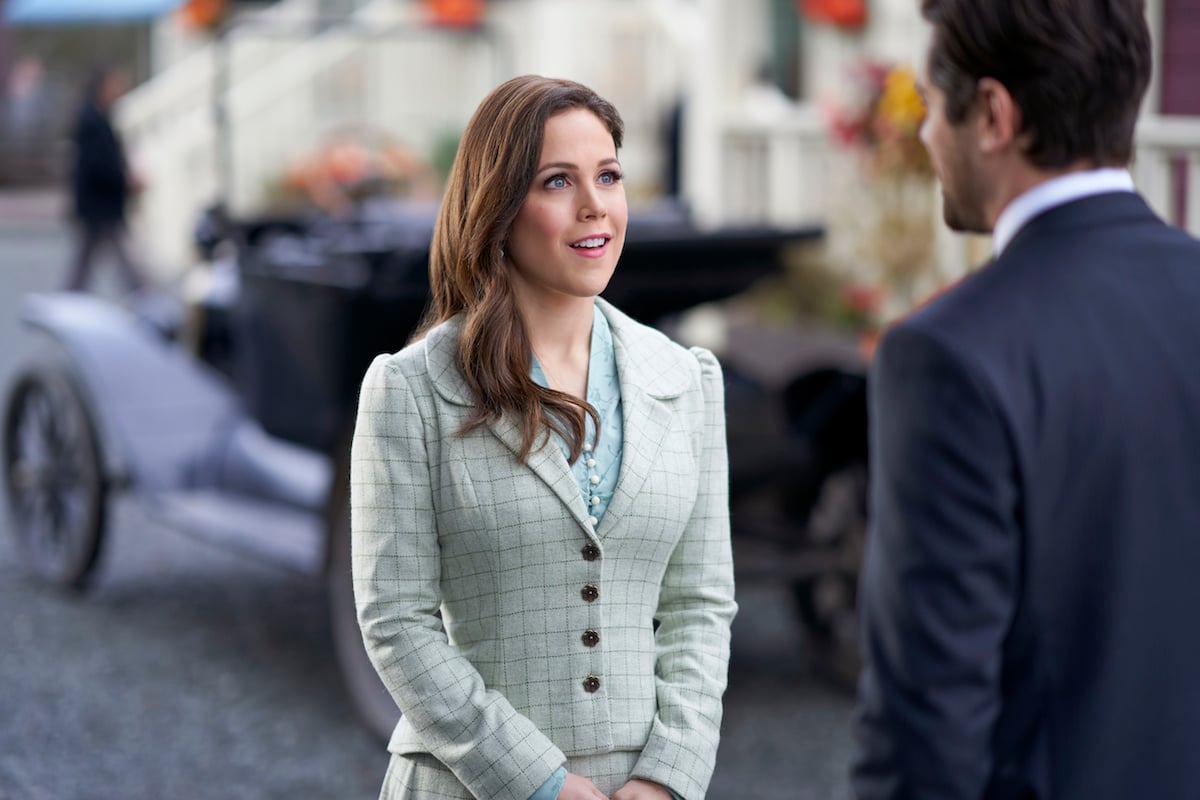 Lucas' suave moves haven't gone over well with all fans, however. There are some who find him a little too slick and worry he might be keeping secrets from Elizabeth. 
"Lucas is too suave and nice, thinking he's hiding something," one person commented on Instagram. 
Others have noticed that Lucas doesn't seem to spend much — if any — time with her young son Jack, causing them to wonder if he really has what it takes to be a dad (as opposed to Nathan, who has been raising his niece Allie). Others think Elizabeth is gravitating toward Lucas because she's still traumatized from losing her husband and he's a "safe" option. 
Other Hearties believe Elizabeth belongs with Nathan 
Plenty of viewers are longing for an Elizabeth-Lucas pairing. But there are just as many who want to see her with Nathan. 
Nathan has made no secret of his feelings for Elizabeth, declaring his love for her on several occasions in season 8. But she told him she can't deal with the prospect of losing another person like she did her husband. Her feelings got even more complicated when she learned Nathan was supposed to lead the training mission that led to her husband's death, and that he moved to Hope Valley partly out of guilt after learning Jack had a wife and young son. 
For some Hearties, the show has always been about the romance between Elizabeth and a Mountie. While Jack is dead, they would still like to see her with another man in the red serge. Those on Team Nathan also see his commitment to Elizabeth, even after she pushed him away, as a sign of true love. 
"The heart wants what it wants," one person wrote on Instagram. "Lucas is lovely but soon he will bow out because of the gentleman he is."
"Nathan and Elizabeth share the same sentiments about love being worth fighting for," one person commented on Twitter. 
Is Nathan being selfish by pursuing Elizabeth?
While some viewers admire Nathan's dedication to Elizabeth, others see some red flags. They think the Mountie should step back and respect Elizabeth's choice. 
"Fighting for the love of a woman who clearly is falling for someone else isn't love," one wrote in response to a Hallmark Channel tweet about a big moment between Nathan and Elizabeth in episode 9. 
Another tweeted that it was "obvious" Elizabeth had fallen for Lucas, but Nathan was "selfish" and "won't let it go."
Others felt Nathan's feelings for Elizabeth were less about her and more about his feelings of guilt over Jack's death. 
So, who will Elizabeth choose? At this point, it's anyone's guess. While some fans will be disappointed no matter what happens, McNally suggests they focus on what's best for Elizabeth. 
"My hope, and I think I speak for all of us, my hope is that the fans end up siding with Elizabeth rather than Nathan or Lucas," the actor told TVInsider, "and thinking about what's best for her."