'When Calls the Heart' Season 8 Episode 11 Promo Trailer: Is Carson Ready to Pop the Question?
Carson loses the engagement ring he bought for Faith in an extended teaser for the May 2 episode of When Calls the Heart. Also, Elizabeth receives Florence's bouquet from Nathan and has an important conversation with Lucas. Rosemary turns detective as she investigates the strange real estate transactions around Hope Valley.
Carson is getting ready to take a big step — and we're not talking about his possible move to Baltimore. In the April 25 episode of When Calls the Heart, Hope Valley's doctor — played by Paul Greene — revealed that he'd been carrying around an engagement ring for Faith (Andrea Brooks), waiting for the right moment to propose. It seems like he might finally be ready to pop the question in the May 2 episode, "Changing Times." But as an extended teaser shows, there's another hurdle to overcome. 
Carson loses Faith's engagement ring in the next episode of 'When Calls the Heart' 
In last week's episode of the Hallmark Channel drama, Carson opened up to Minnie (Natasha Burnett) about his feelings for Faith and the struggles in their relationship. The couple has been at a crossroads for some time. Carson has been offered a prestigious surgical fellowship at Johns Hopkins, which Faith has urged him to accept. But he doesn't want to leave Faith behind. And she seems reluctant to follow him to Baltimore. They've talked about marriage in general terms, but so far, they haven't made things official. 
In the teaser, a frantic Carson asks Minnie and Clara (Eva Bourne) if they've seen the ring he bought for Faith. 
"I've been carrying that ring in my pocket for over a month and now that I'm finally ready to give it to Faith, it disappears?" he asks.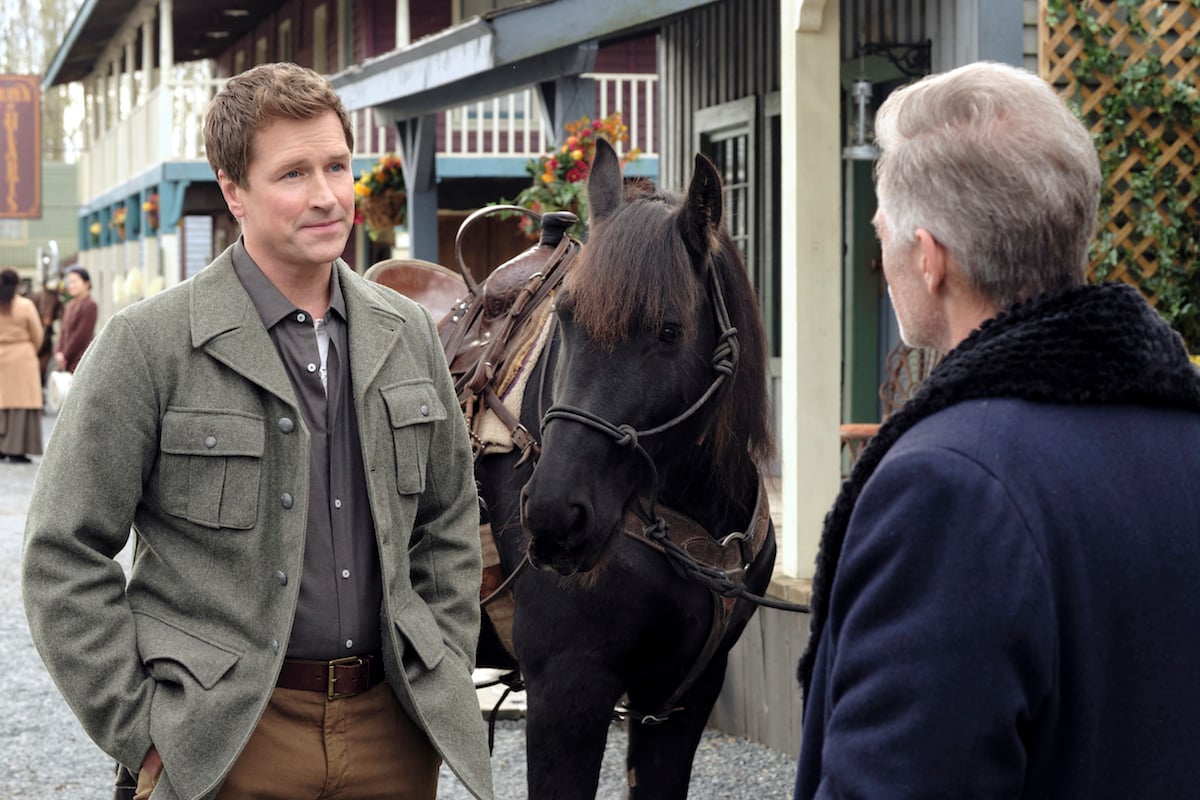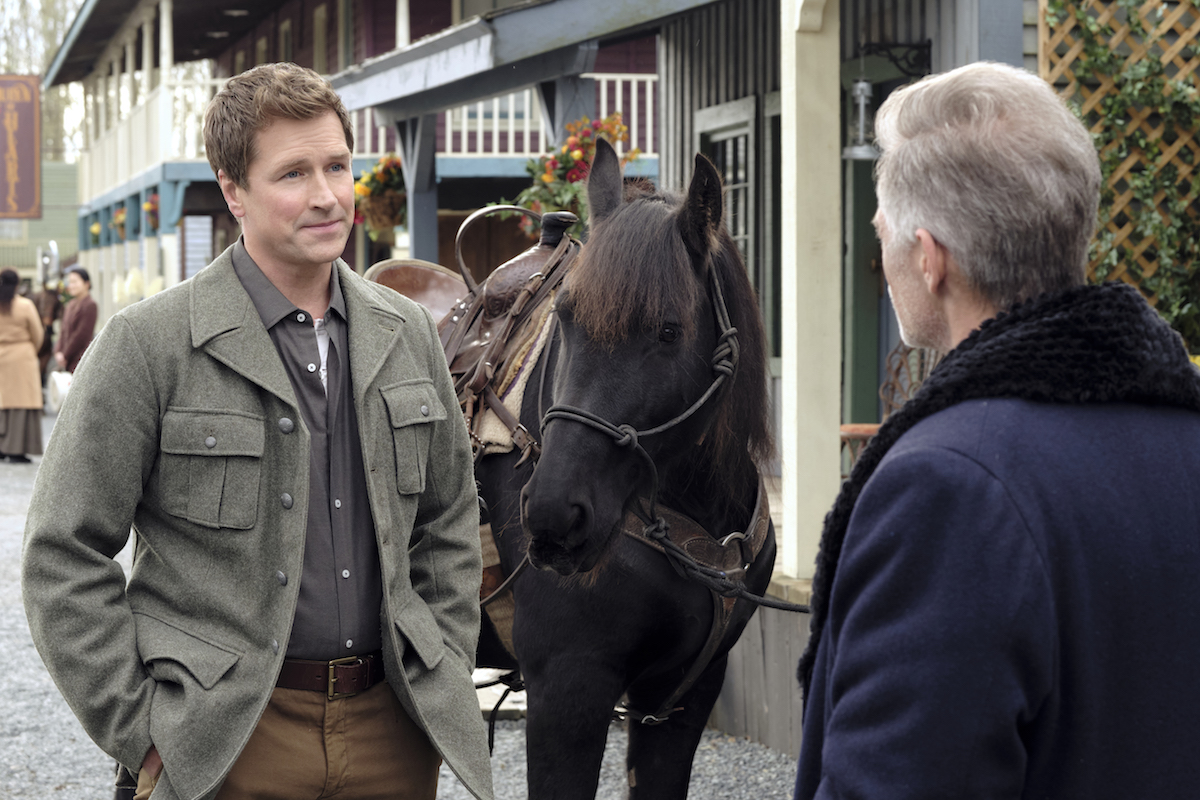 The trio are in the cafe's kitchen, and Clara suddenly realizes what must have happened to the missing ring. A mix-up means it's been stirred into a bowl of chocolate pudding. A desperate Carson plunges his hands into the gooey mess to search for it, and at just that moment Faith walks in. 
"What are you doing?" she asks, clearly baffled. 
Elizabeth receives a bouquet
In another preview for the upcoming episode, Elizabeth has an encounter with Nathan that is sure to have fans of that romantic pairing cheering. "Old Love New Love Is This True Love" ended with the two holding hands after Elizabeth said she didn't blame him for her husband Jack's death. Now, we see him handing her Florence's bouquet from her wedding.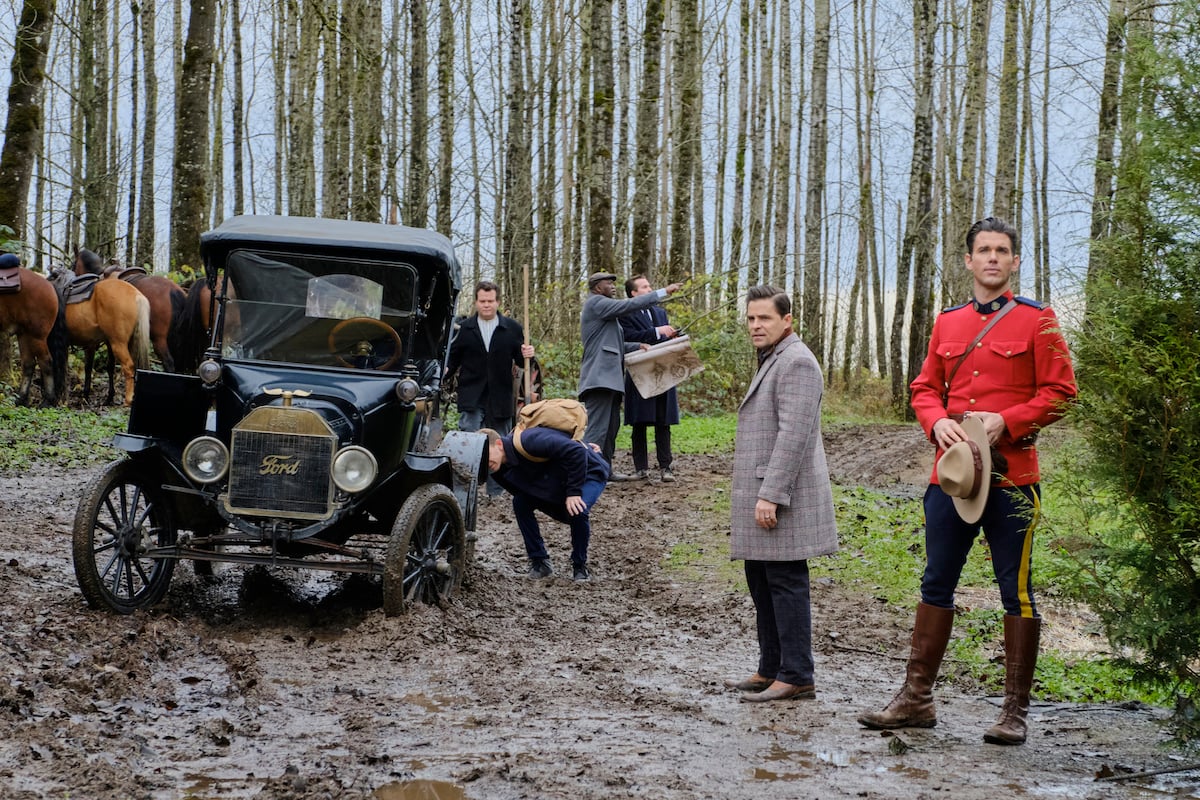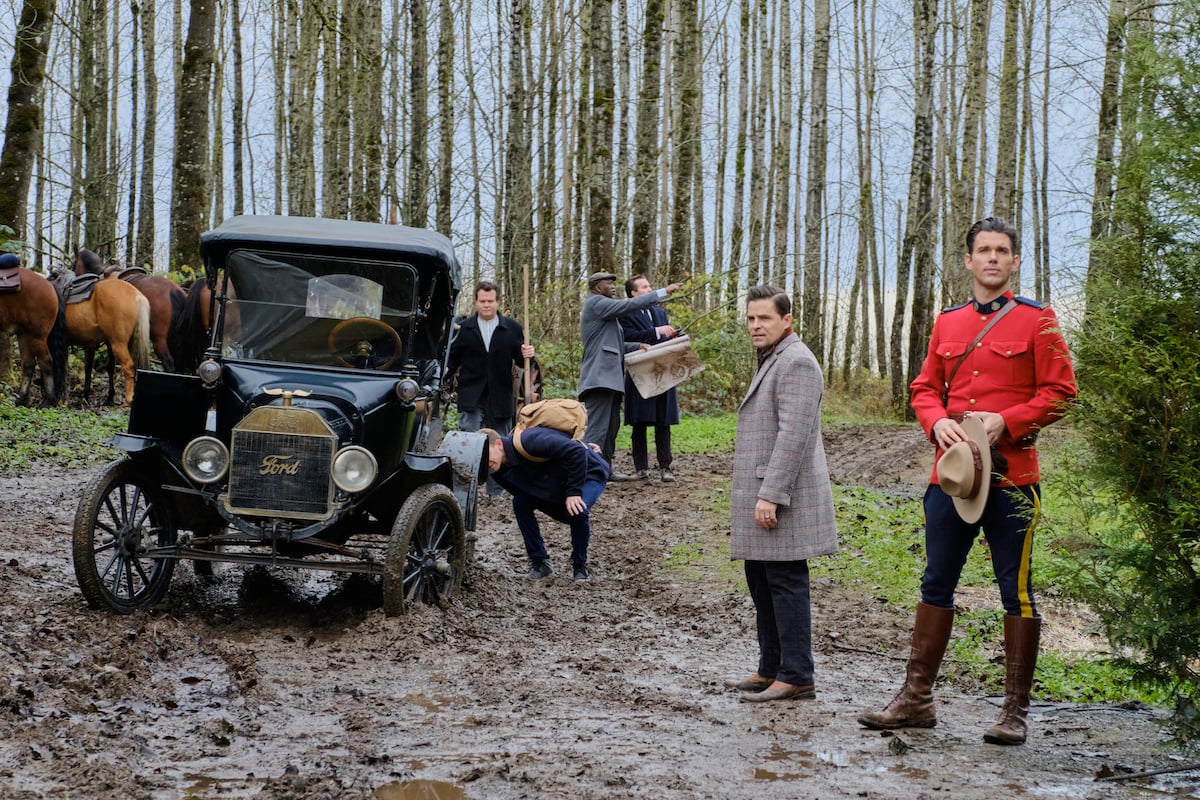 "I guess she thought you were the next one to be married," he says, as Elizabeth laughs.  
Meanwhile, Lucas — who witnessed last week's hand-holding incident — drives by Elizabeth's home and sees Nathan's horse out front. He's already warned Nathan to steer clear of Elizabeth. Is jealousy going to get the best of him? 
It also seems like Lucas and Elizabeth might have a serious talk about their relationship status. 
"Is everything alright?" he asks a flustered Elizabeth. 
"I'm not sure," she replies. 
Rosemary plays detective
Meanwhile, Rosemary (Pascale Hutton) has decided to get to the bottom of the mysterious real estate transactions that have been happening around Hope Valley. She heads out to investigate, but it seems like she might have found herself in a more serious situation than she bargained for. A shady looking character fires a shot in the air, which scares her horse and sends Rosemary tumbling to the ground. 
A synopsis for "Changing Times" says that one of Hope Valley's will end up lost in this episode. Based on the preview, Rosemary seems like the most likely candidate. Plus, school inspector Landis (Todd Thompson) returns to town, which causes trouble for Elizabeth. Could that be why she's so worried when she talks to Lucas?
Find out in the next episode of When Calls the Heart, which airs Sunday, May 2 at 9 p.m. ET on Hallmark Channel. 
Check out Showbiz Cheat Sheet on Facebook!