'When Calls the Heart' Season 8 Episode 2 Sneak Peek: Nathan Loses His Memory
Nathan's accident at the end of the 'When Calls the Heart' Season 9 premiere has landed him in the infirmary.
When Calls the Heart kicked off season 9 with a bang. The season premiere of the hit Hallmark Channel series ended on a dramatic note as Mountie Nathan Grant (Kevin McGarry) appeared to get in an accident with a car on the road outside of Hope Valley. A teaser for the March 13 episode of the show doesn't reveal Nathan's fate, but it does show the alarming consequences of the accident. 
Nathan is in the infirmary in the next episode of 'When Calls the Heart'
In the preview for "Out Like a Lamb," Lucas (Chris McNally) informs Elizabeth (Erin Krakow) about Nathan's accident. She heads to the infirmary, where the injured Mountie is lying in a hospital bed. Faith (Andrea Brooks) and Mei Sou (Amanda Wong) are caring for their patient, though the extent of his injuries isn't clear. However, "he may have some memory loss," Faith tells Elizabeth. 
Faith's suspicions are confirmed when Nathan comes to and sees Elizabeth. "Who are you?" he asks. 
Hope Valley elects a new mayor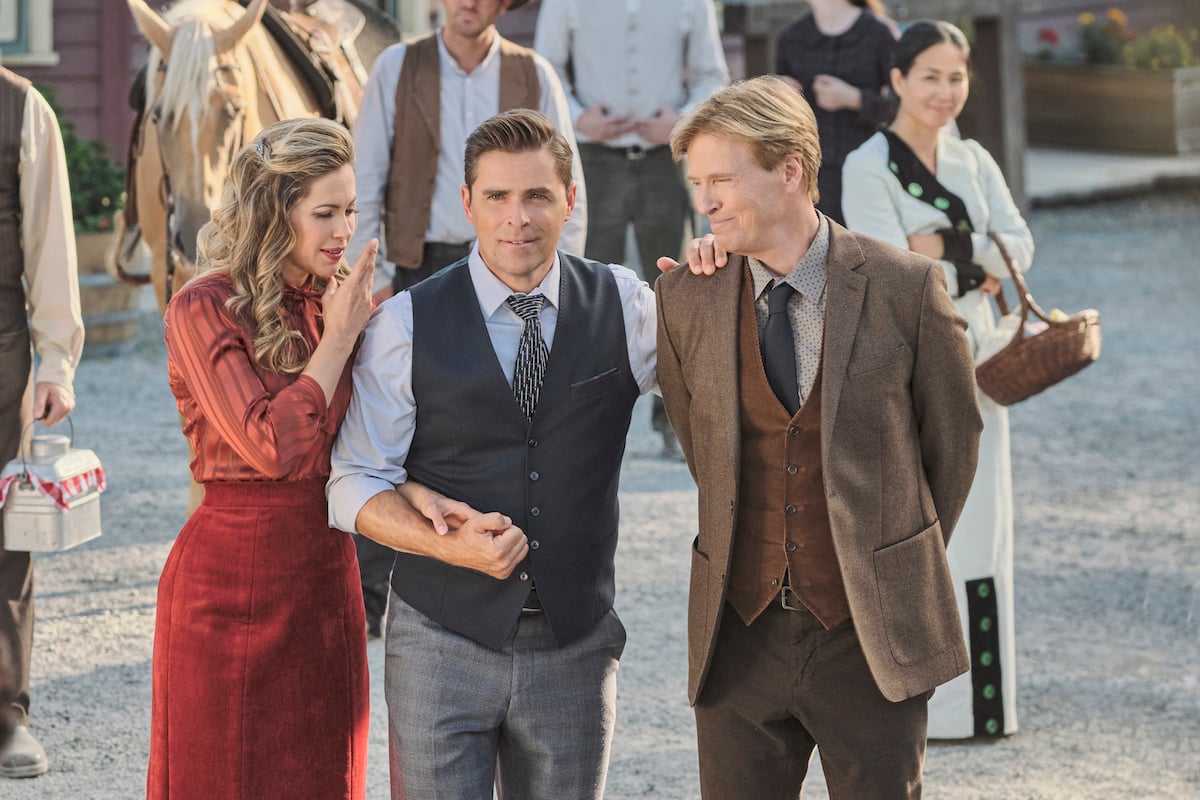 The residents of Hope Valley will also go to the polls in the next episode of When Calls the Heart. Lee (Kavan Smith), Bill (Jack Wagner), and Hickam (Ben Rosenbaum) are all running for mayor. But who will win?  An earlier teaser for season 9 (via YouTube) suggests that there might be some confusion about the outcome of the vote.
"The results of the Hope Valley mayor's election are inconclusive," an apologetic Ned (Hrothgar Mathews) tells a crowd of anxious onlookers. "Therefore, we will be conducting a recount."
Elizabeth tells Lucas he doesn't always need to make 'grand gestures'       
Finally, a special sneak peek at the upcoming episode reveals Elizabeth's reaction to that romantic hot air balloon ride Lucas took her on in the season premiere. She tells him that she had a "lovely time," despite a somewhat bumpy landing. But, she adds, he doesn't always need to impress her with over-the-top displays of affection. 
"I don't want to sound ungrateful," she says. "Because you always have such wonderful things for us to do. You don't always have to make such grand gestures to show that you care." 
Lucas seems to get it. "Small, thoughtful gestures can demonstrate the same sort of admiration," he replies. He then gives her a teacup. That move will surely make the show's fans smile, as Lucas is often seen sipping thoughtfully from a cup of tea as he observes the goings-on in Hope Valley.   
When Calls the Heart Season 9 Episode 2 airs Sunday, March 13 at 8 p.m. ET on Hallmark Channel. 
Check out Showbiz Cheat Sheet on Facebook!