'When Calls the Heart' Season 8, Episode 3 Promo Trailer Teases Disaster in Hope Valley
Hearties may have barely recovered from Nathan's huge confession to Elizabeth in the Feb. 28 episode of When Calls the Heart. Now, they need to prepare for what looks like another intense episode as an oil rig disaster threatens Hope Valley and its inhabitants. Plus, Helen Bouchard calls out Elizabeth on her inability to decide between Nathan and her son Lucas. 
Things get explosive in the next episode of 'When Calls the Heart' 
In a tweet after last week's episode, When Calls the Heart executive producer Brian Bird warned the show's fans to "hang in there." Bird wasn't joking. Based on the promo trailer for the show's March 7 episode, Hearties will need to brace themselves for an edge-of-your-seat installment of the Hallmark Channel series. 
The teaser for "From the Ashes" makes it clear that an explosion at the town's oil rig will provide the major drama in the episode. Viewers shouldn't be too shocked that things have gone wrong at the drilling site.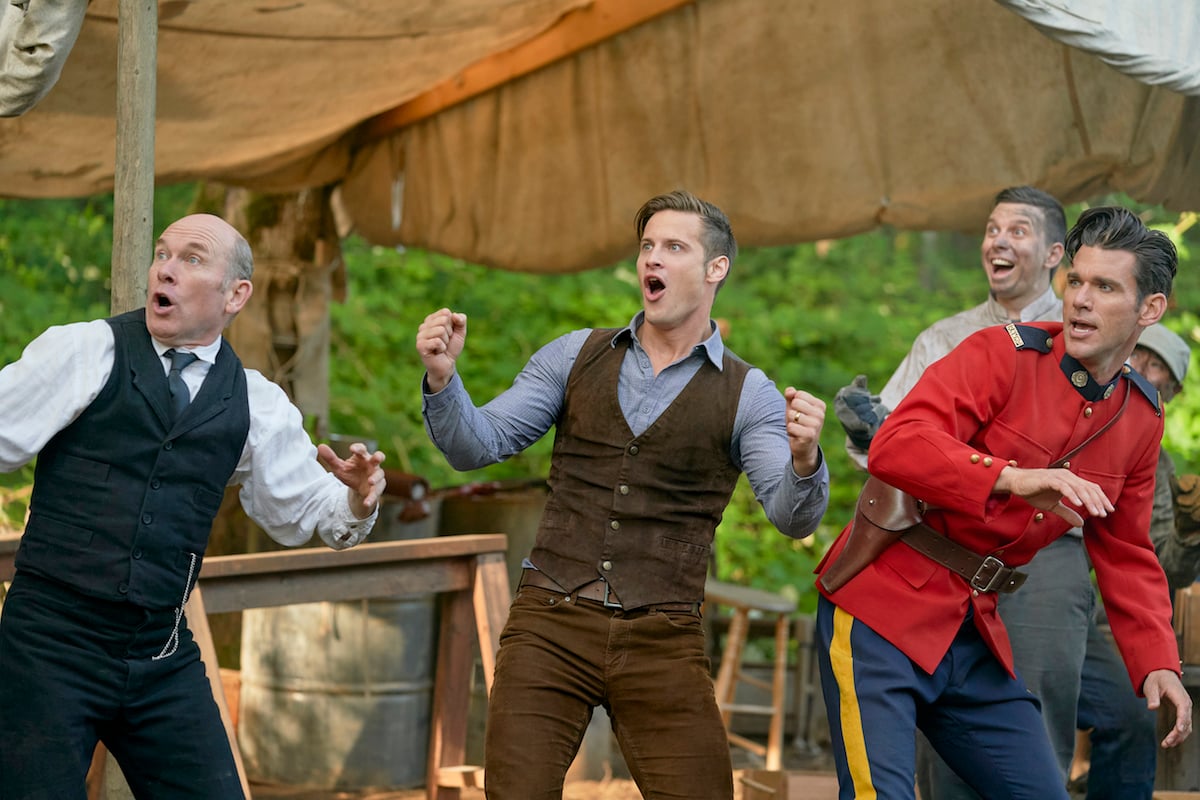 In the season premiere, Lucas (Chris McNally), Hickam (Ben Rosenbaum), and Gowen (Martin Cummins) chatted about a new — but risky — technique for extracting oil from the seemingly dry well. Could Lucas have moved forward with the new strategy, thus triggering the disaster? Whatever the cause, the incident is sure to bring back traumatic memories of season 1's mine explosion for many Hope Valley citizens. 
After the geyser erupts, it's an all-hands-on-deck situation to get the blaze under control. Lucas and Nathan (Kevin McGarry) end up working together, along with Bill (Jack Wagner) and Fiona (Kayla Wallace). But will their efforts be enough to prevent disaster? 
Elizabeth knows she made the right choice about Nathan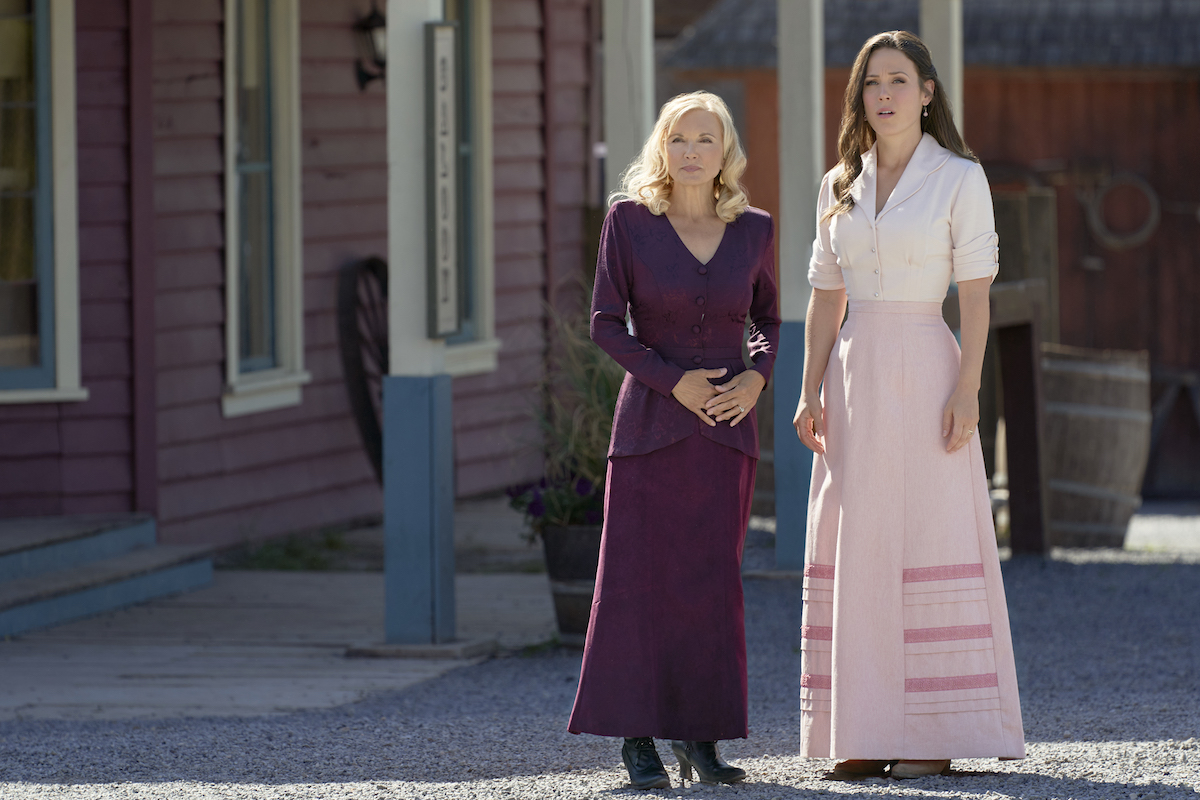 Of course, this episode of When Calls the Heart won't just be about the explosion. Elizabeth (Erin Krakow) also has to deal with the fallout of her huge conversation with Nathan in episode 2. He told her he loved her, but she rejected him. 
Though plenty of Hearties suspect Elizabeth is simply denying her true feelings for Nathan, she herself thinks she made the correct decision. At least, that's what she tells her best friend Rosemary (Pascale Hutton) in the teaser.
"I know I made the right choice not to be with Nathan," she says. "But I don't know that I made the choice to be with Lucas."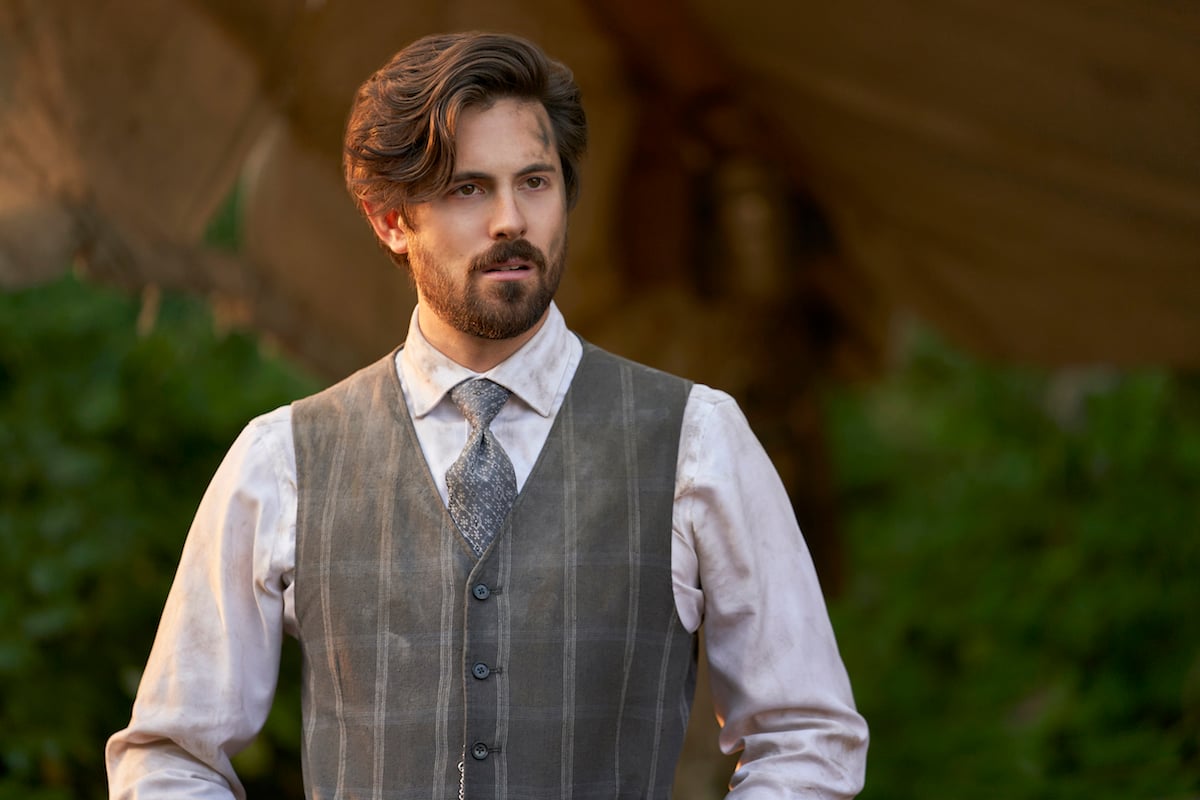 Lucas' mother Helen (Teryl Rothery) has only been in town for a short time, but she's fully aware of the love triangle. She seems to warn Elizabeth against playing with Lucas' heart. 
"You must have some idea of your affections for Constable Grant — and my son," she says. 
Also in this episode, a mountie from Nathan's past summons him for an inquiry, and Jesse (Aren Buchholz) discovers he likes riding Lee's (Kavan Smith) motorcycle. 
When Calls the Heart Season 8, Episode 3 airs Sunday, March 7 at 9 p.m. ET on Hallmark Channel. 
Check out Showbiz Cheat Sheet on Facebook!