'When Calls the Heart' Season 8, Episode 3 Recap: An Explosion Rocks Hope Valley, Lucas and Elizabeth Clash
There were some fireworks in Hope Valley in the March 7 episode of When Calls the Heart, and we're not just talking about the oil rig explosion. A figure from Nathan's (Kevin McGarry) past resurfaced, setting up what could be a dramatic confrontation. Plus, Lucas (Chris McNally) had some surprisingly harsh words for Elizabeth (Erin Krakow). 
[Spoilers ahead for When Calls the Heart Season 8, Episode 3] 
Hope Valley avoids disaster in the latest installment of 'When Calls the Heart' 
Hearties knew to expect something big in this episode, as a teaser had revealed the townsfolk dealing with an explosion at the oil well. The crisis naturally brought to mind the tragic mine explosion that killed so many men prior to the beginning of season 1. Fortunately, the fire at the rig wasn't a catastrophe on that level. 
Lucas is almost ready to throw in the towel on the oil business, but just after he makes this announcement, workers at the well finally strike black gold. However, elation quickly turns to horror as the geyser triggers a massive explosion. The men of Hope Valley — along with Fiona (Kayla Wallace) — team up to stop the blaze by dynamiting the well, a risky trick that ends up working, to everyone's relief. 
A sweet moment between Lee and Rosemary  
Lee (Kavan Smith) and Rosemary (Pascale Hutton) get quite a bit of screen time in this episode. He's delighted when a chair he bought on their trip to South America arrives. But his injured back means he can't enjoy it yet. He tells his wife he doesn't want anyone else to sit in it before he does, because it's "bad luck." Predictably, Rosemary sits in the chair, which promptly collapses.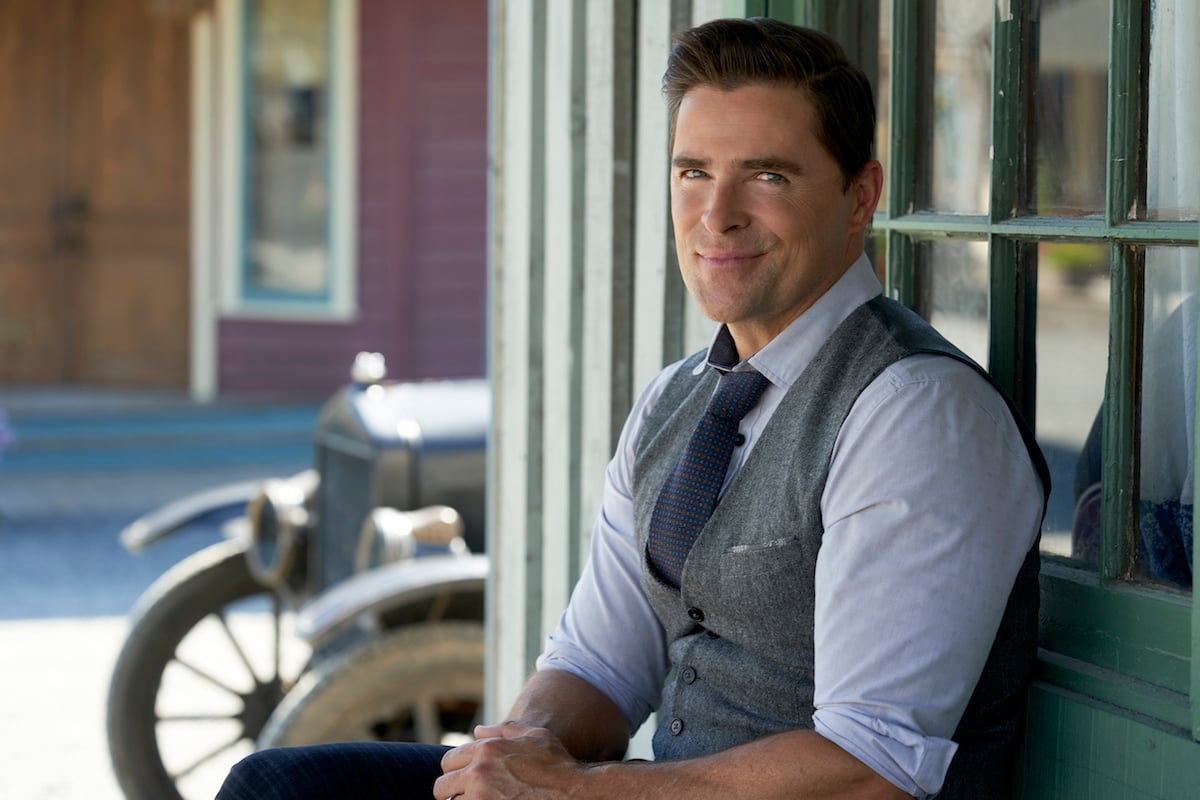 Rosemary is horrified, and Lee confesses he bought the chair because it reminds him of one he made with his grandfather. He's bummed because he no longer makes anything. To lift his spirits, Rosemary — in a totally sweet gesture — turns her special spot in the backyard (which he created for her) into a workshop for him.
A figure from Nathan's past resurfaces  
Last week's episode ended with a big moment between Nathan and Elizabeth, where he confessed he loved her, and she responded by running away. (Well, technically, she rode away on her horse.) Unfortunately, fans hoping for some resolution to that situation didn't get it in "From the Ashes." Early on, Elizabeth tells Rosemary she hasn't spoken to Nathan. She's also avoiding Lucas. 
"I know I made the right choice not to be with Nathan. But I don't know that I made the choice to be with Lucas," she says. 
Still, we do see a fair amount of Nathan in this episode. First, he tells Bill (Jack Wagner) he's no longer interested in buying the land where he clearly envisioned living with Elizabeth and his niece. As they chat, Superintendent Hargraves (David Lewis) rides into town. There's some serious — yet unexplained — tension between the two Mounties. Hargraves is investigating the shooting during the prisoner transfer at the end of season 7, which left another officer dead. The inquiry will look at whether Nathan was at fault in the incident. "Your career as a Mountie is at stake," Andrew warns him. But this is obviously about more than the shooting. Could Nathan be hiding a dark secret? Hopefully we'll find out why Andrew has a grudge against Nathan in a future episode.  
Jesse buys a motorcycle, Gowen apologizes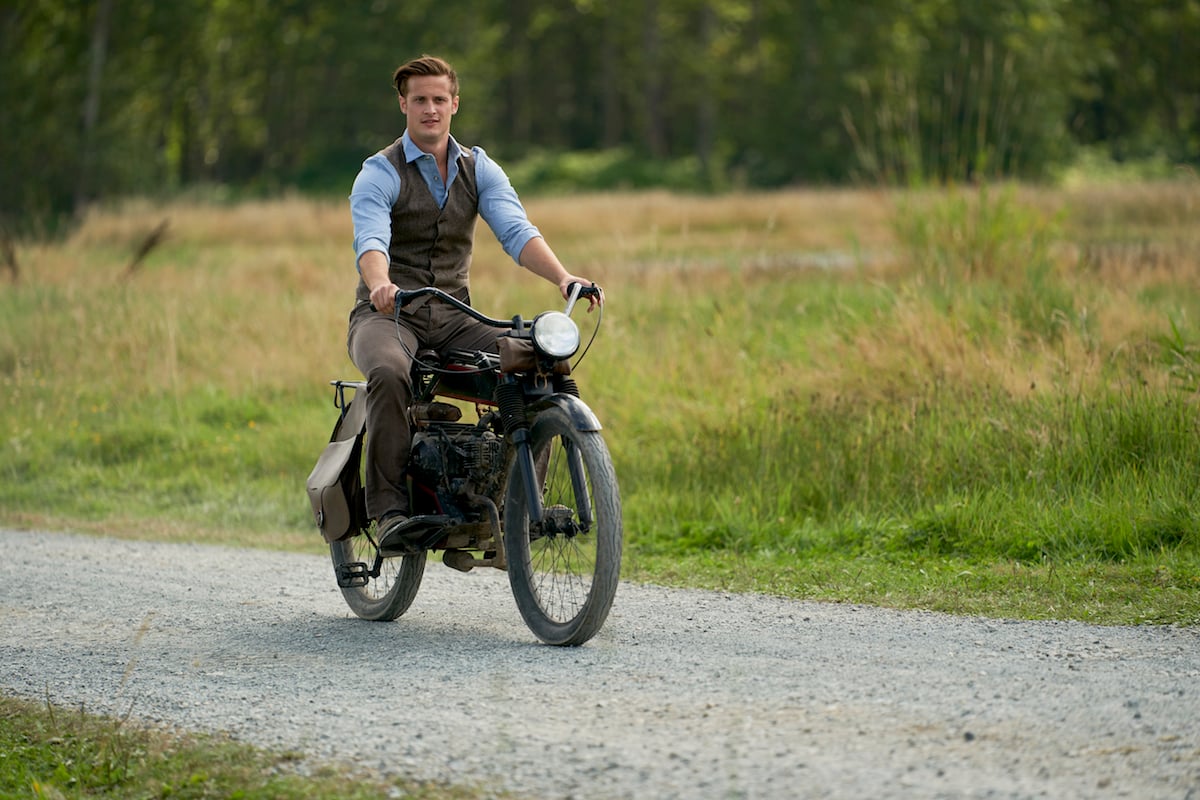 Also in this episode, Jesse (Aren Buchholz) takes a spin on Lee's motorcycle and is immediately taken with the newfangled machine. He buys it, much to Clara's (Eva Bourne) dismay. But his first attempt at hitting the open road ends badly when he runs out of gas. 
Meanwhile, Gowen (Martin Cummins) shows some uncharacteristic humility when he apologizes to Ned (Hrothgar Mathews) for accusing him of opening his mail. He also brings some flowers to Florence (Loretta Walsh), and after he leaves, Florence and Ned share a flirty moment in the mercantile. 
Finally, Faith (Andrea Brooks) is frustrated that Carson (Paul Greene) is still treating her like a nurse, despite her advanced medical training. This conflict is about both Faith wanting to be taken seriously as a professional and the unresolved status of their relationship. It raises the question: Does Hope Valley have room for two doctors?   
Lucas lashes out at Elizabeth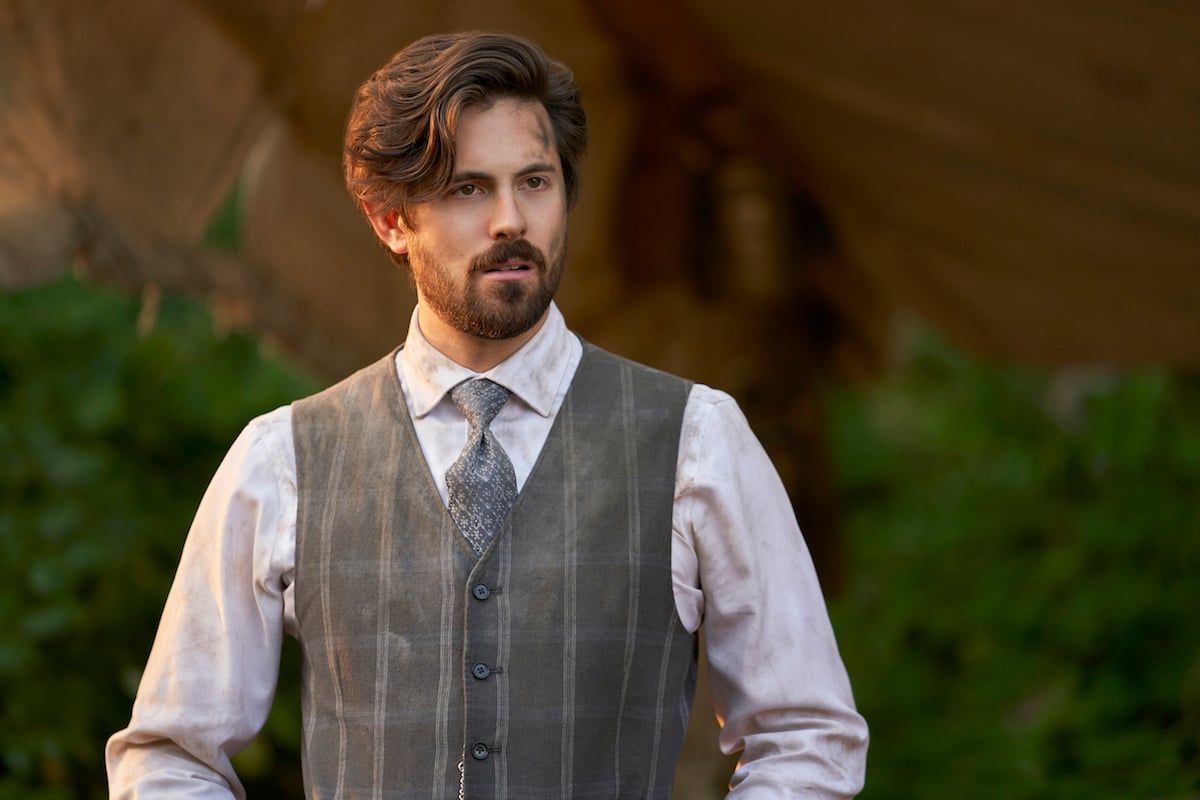 Earlier, Helen (Teryl Rothery) put Elizabeth in a tough spot when she confessed that Lucas's father had left her. She asked Elizabeth to keep her secret, which Elizabeth agreed to do, though she felt Lucas deserved to know the truth. 
In this episode, Helen and Elizabeth have a couple of chats about romance and love. In the first, Helen basically calls out Elizabeth for waffling between Lucas and Nathan. Later, she visits Elizabeth at her home, where the younger woman suggests that if she still loves Lucas' father, she needs to fight for him. 
Helen takes her protégé's advice and heads home to reconcile with her husband. But she's left some wreckage behind. Lucas is upset, both about his parents' separation and because Elizabeth didn't tell him about it. She shares the advice she gave Helen, telling him, "Love needs to be fought for. And maybe she needed to be the one to reach out first." 
His reply is scathing: "What would you know about it?" 
Lucas is really being nasty here, and Elizabeth quickly tells him his words are "cruel." But, under his anger, he has a point — Elizabeth can't seem to take her own advice and fight for the man she (maybe?) loves. Lucas made his feelings clear months ago and then stepped back to give her space to decide between him and Nathan. But she can't do him the courtesy of telling him whether his feelings for her are reciprocated.
By the end of this episode, Elizabeth has managed to alienate both Nathan and Lucas. It's clear this love triangle can't go on much longer. 
The next episode of When Calls the Heart airs Sunday, March 14 at 9 p.m. ET on Hallmark Channel.
Check out Showbiz Cheat Sheet on Facebook!