'When Calls the Heart' Season 8, Episode 4 Recap: Nathan Defends Himself, the Canfields Arrive in Hope Valley
In the March 14 episode of When Calls the Heart, the Canfield family arrives in Hope Valley, Lee's sister and niece pay the Coulters a visit, and Nathan defends his actions during the prisoner transfer. Plus, Elizabeth and Lucas clear the air after their argument.
Hope Valley is usually a pretty happy place. But even in this idyllic community, people have bad days. And in the March 14 installment of When Calls the Heart, a number of people are having a tough time. From Nathan's biting back-and-forth with Superintendent Hargraves to Rosemary's standoff with Lee's sister, there was no shortage of short tempers and sharp words in this episode. But "Welcome to Hope Valley" also featured sunnier moments, from the arrival of the Canfield family to a special surprise for Lee and Rosemary. And for those viewers on Team Lucas, things ended on a particularly positive note.  
[Spoilers ahead for When Calls the Heart Season 8, Episode 4]
The Canfields arrive in Hope Valley in this episode of 'When Calls the Heart' 
The Canfields — Joseph (Viv Leacock), Minnie (Natasha Burnett), and their two kids, Angela (Vienna Leacock) and Cooper (Elias Leacock) — have arrived in Hope Valley. Elizabeth invites Angela and Cooper to attend school, but learns that Angela is blind and Minnie insists on homeschooling her.
During a chat with Elizabeth, Minnie shares that she's experienced "cruelty" in her past. (The Canfields are Black, a welcome, if belated, first in Hope Valley). But her main concern with sending Angela to school isn't racism. Rather it's that she'll be bullied because of her blindness. Elizabeth insists she wouldn't let that happen, but Minnie conveys how naive she thinks that is with a pointed look. Elizabeth's intentions are good, but Minnie knows that alone may not be sufficient to keep her daughter safe. 
Angela's blindness and Elizabeth's attempts to integrate her into the school setting seems likely to be a storyline going forward, but whether When Calls the Heart tackles the issue of race more directly remains to be seen. Right now, the residents of Hope Valley appear basically colorblind. But the family's arrival offers the show an opportunity to explore what life might have been like for a Black family on Canada's frontier.   
Lee and Rosemary's family grows in a surprising way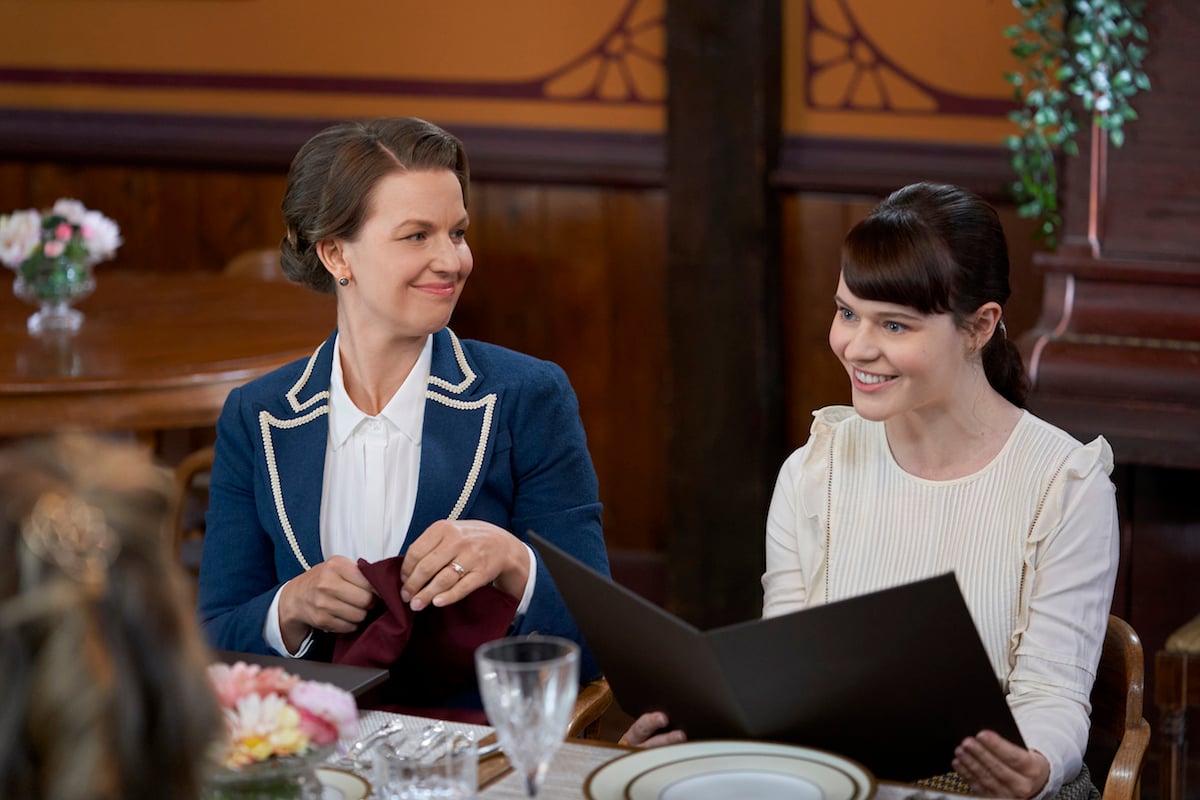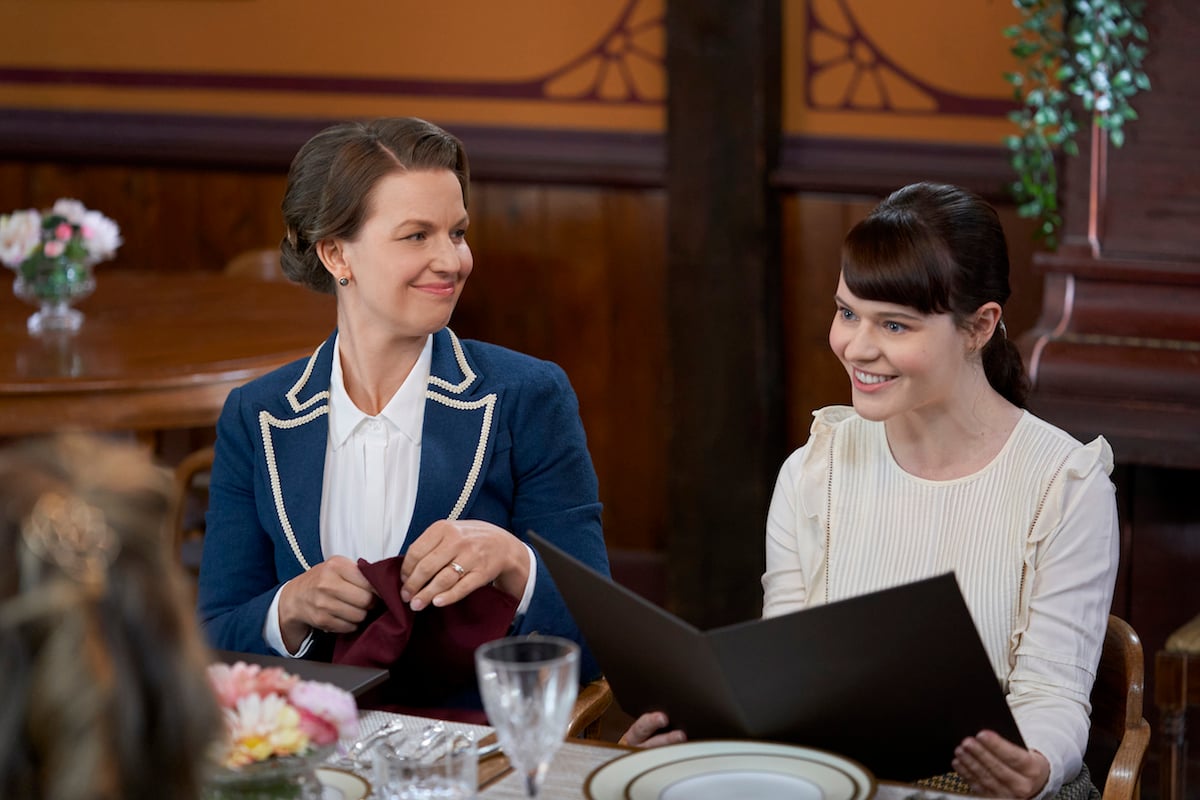 Like Elizabeth, the Coulters have an overprotective mother on their hands. Lee's (Kavan Smith) sister Susannah (Shauna Johannesen) is visiting with her teenage daughter, and Rosemary (Pascale Hutton) is eager to play the "cool aunt" role. But when Rachel (Jennifer Laporte) shows up wearing pants and makeup after an afternoon at Dottie's Dress Shop, tempers flare between Rosemary and her sister-in-law.  
However, like Minnie, Susannah has good reasons to be worried about her daughter. Rachel is getting older, and the big-city of Bellingham is full of all kinds of dangers. She's come to Hope Valley to ask Lee and Rosemary to take Rachel in for a while. Lee hesitates, but Rosemary quickly says they'd be delighted. 
Rosemary and Lee have long dreamed of becoming parents. While a nearly-grown niece isn't exactly the baby they were imagining, it's an unexpected — and touching — way for them to achieve their goal of expanding their family. But Rosemary may not realize exactly what she's gotten herself into. She relishes being the "fun" adult, but how will she handle it when she needs to be more of a parent and less of a friend to Rachel? 
Nathan defends himself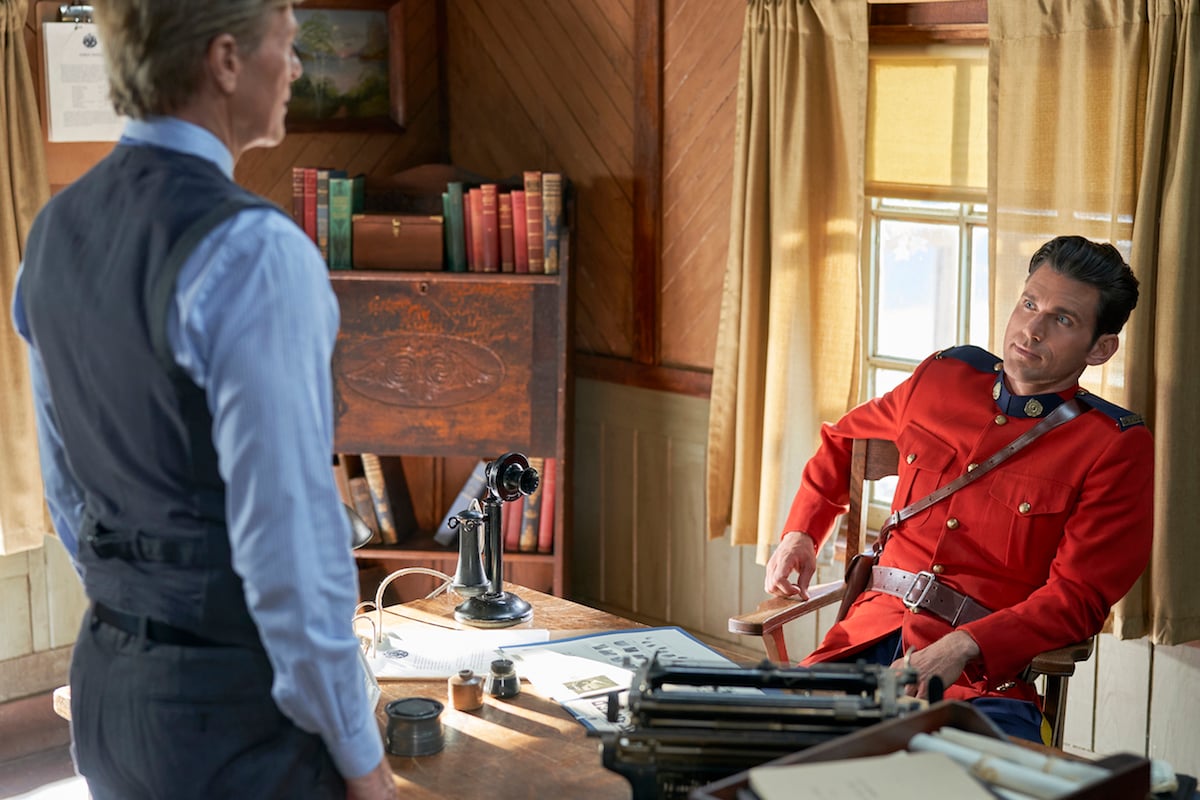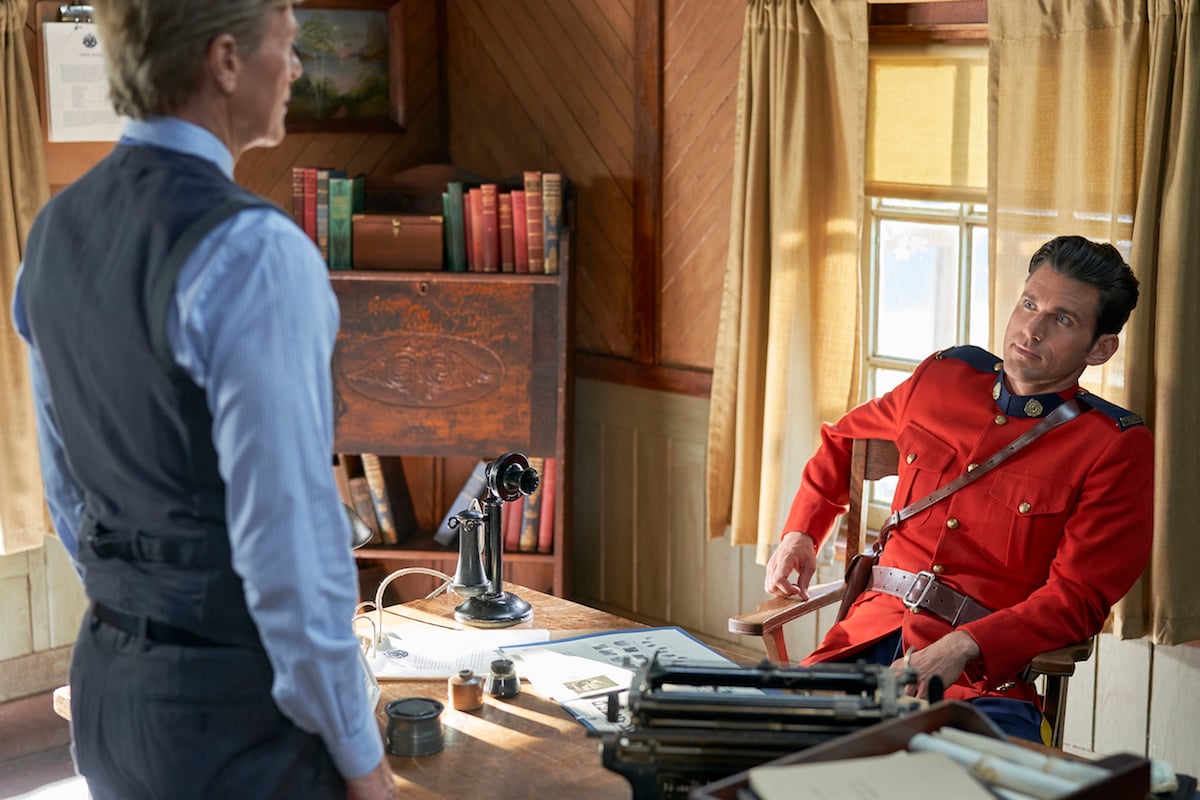 RELATED: 'When Calls the Heart': Why Team Nathan Fans Need to Stream 'Heartland' on Netflix
Related post url: 
Meanwhile, Nathan's (Kevin McGarry) prickly side is on full display as he spars with Hargraves (David Lewis) during the inquiry into the prisoner transfer shooting. Hargraves has it out for Hope Valley's Mountie, but Nathan isn't doing himself any favors with his sarcastic responses — it's almost as if he's trying to get fired. (Maybe he thinks no longer being a Mountie will open the door to a relationship with Elizabeth?)
Eventually, we get a partial explanation for Hargraves' animosity toward Nathan. Nathan apparently disobeyed orders while under his command at an earlier posting, though there are hints that's not the whole story. In any case, Nathan tries to justify his split-second decisions during the prisoner transfer, but it's really his niece Allie's (Jaeda Lily Miller) tearful defense of him that makes a difference. Hargraves, who turns out not to have a heart of stone, abruptly ends the inquiry.  
Nathan's career as a Mountie is safe, but the inquiry has raised some big questions about his past. Earlier, Allie let it slip to Elizabeth that Nathan was stationed at Fort Clay three years ago. That's the same time Jack would have been stationed there. Nathan previously told Elizabeth he never served with Jack. Now, she asks a more specific question: Did he ever meet Jack? Nathan tells her no, but there has to be more to this story. Could Nathan have a link to Jack's death? Any connection would bring up a lot of emotions for Elizabeth, who has only just started to move on from the loss of her husband.  
Elizabeth and Lucas' big moment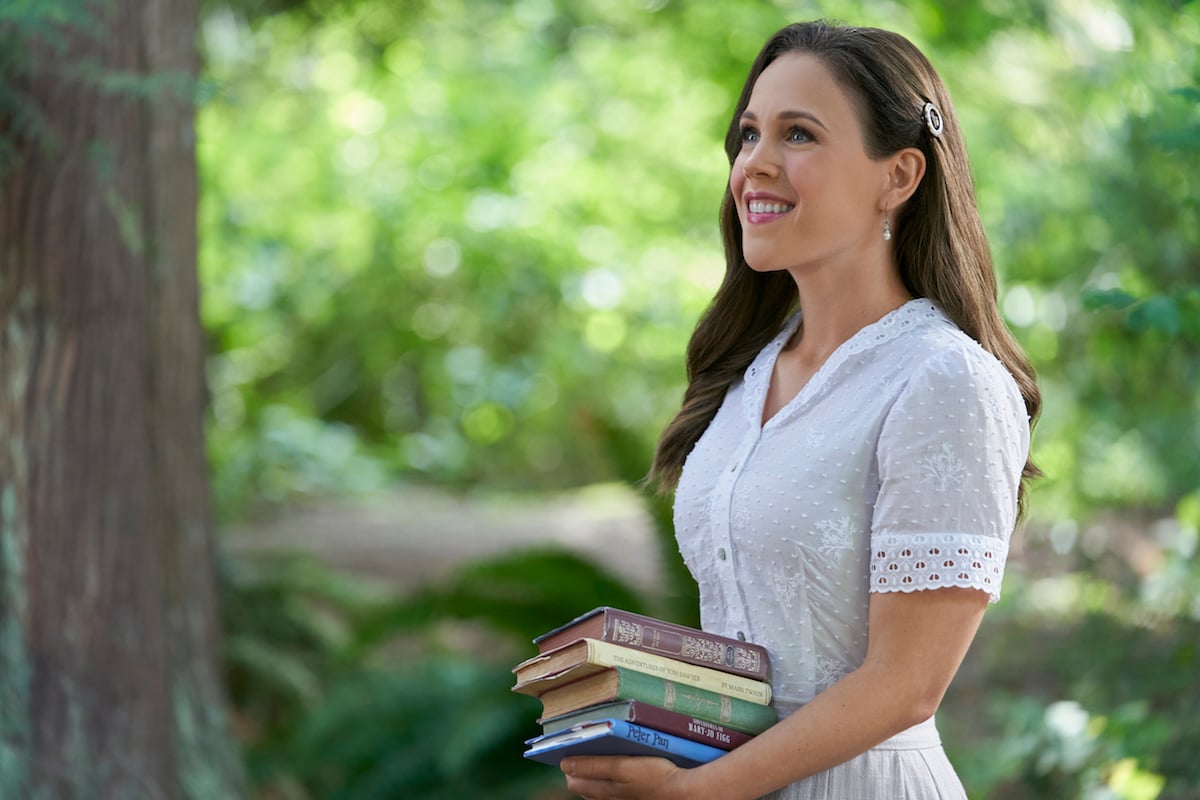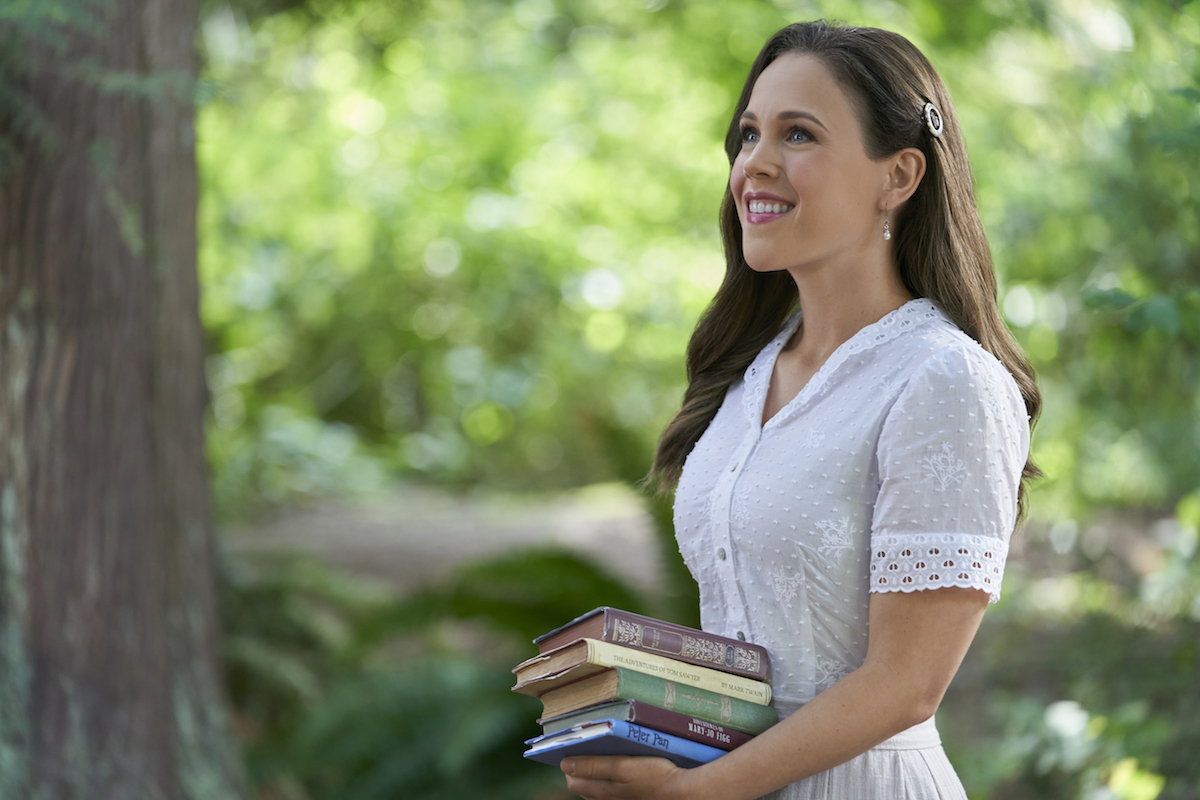 Finally, this episode was bookended by two scenes with Elizabeth and Lucas (Chris McNally), who were on not-so-friendly terms when we last saw them. First, Elizabeth happens upon Lucas passed out in the library. He tells her he fell asleep while balancing the books. However, it's hard not to suspect he stayed up all night reading sad poetry and feeling sorry for himself. They have an awkward conversation, but neither is willing to extend an olive branch. At this point, things aren't looking good for these two. 
But the situation changes in a big way in the episode's final minutes. They clear the air during a serendipitous meeting outside the saloon. Elizabeth explains that she turned Nathan down and indicates she's interested in moving forward with Lucas. They're interrupted before they can arrange a real date, but Lucas basically floats off at the end of the episode, beaming from ear to ear. This scene is sure to leave members of Team Lucas thrilled, while those on Team Nathan will be deeply disappointed. Elizabeth appears to have made a decisive choice. It's hard to see how she could flip-flop back to Nathan now without coming across as incredibly fickle. But there are still eight more episodes this season, and anything could happen. 
The next episode of When Calls the Heart airs Sunday, March 21 at 9 p.m. ET on Hallmark Channel.
Check out Showbiz Cheat Sheet on Facebook!