'When Calls the Heart' Season 8, Episode 6 Recap: Is [Spoiler] OK?
So far, much of When Calls the Heart Season 8 has been dominated by the Elizabeth-Nathan-Lucas love triangle. But the drama between the school teacher, the saloon owner, and the Mountie isn't the only thing going on in Hope Valley (much to the relief of those viewers frustrated by Elizabeth's drawn-out decision-making process). While we spent time with that core trio in the March 28 installment of the Hallmark Channel drama, there was also a big revelation about a long-time character and a huge cliffhanger moment involving a beloved Hope Valley resident at the episode's end. 
[Spoilers ahead for the March 28 episode of When Calls the Heart.]
'When Calls the Heart' viewers meet a figure from Gowen's past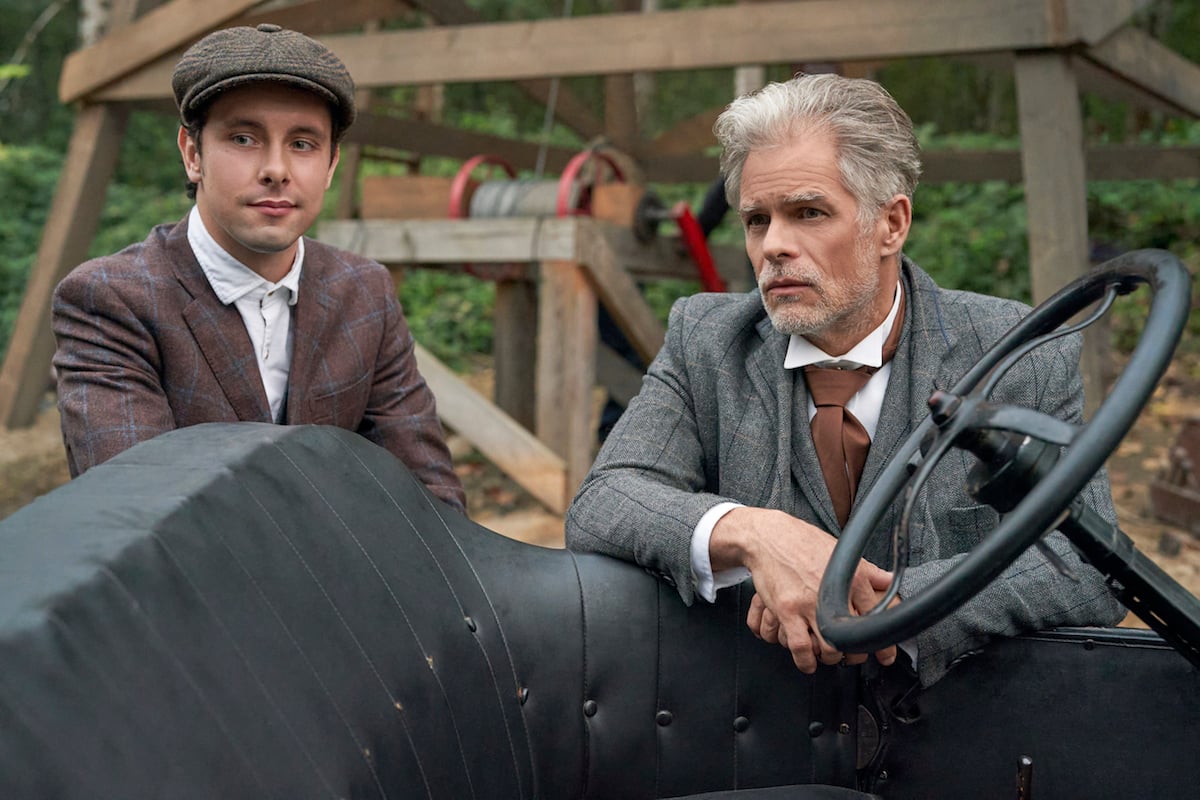 Henry Gowen (Martin Cummins) has been carrying some kind of weight all season. "No Regrets" sheds some light on what's going on with When Calls the Heart's most morally ambiguous character. Christopher Hughes (James Drew Dean) arrives in town, and fans who guessed that this episode's mysterious visitor was Gowen's son were correct. 
An emotional chat between the pair — during which we saw a more human side of Gowen — hinted at why they didn't have a relationship, though details were vague. Whatever caused their estrangement, Gowen is struggling with a mountain of guilt and regret. "I've learned that life is devastatingly short," he tells his son, adding that he "will never have enough time left here to make amends" for all he's done wrong. 
Of course, he now has some chance to make things right, since Christopher — who's already embarked on a flirty relationship with Rachel (Jennifer Laporte) — has decided to stay in town. (As an aside, Christopher's whole look is giving off some serious Peaky Blinders vibes — hopefully he doesn't have a razor blade hidden in his hat brim.) 
Carson and Faith are at a crossroads
A romance might be blossoming between Christopher and Rachel, but two of the show's established couples are still having problems. 
Carson (Paul Greene) has rejected the offer of a fellowship in Baltimore so that he can stay in Hope Valley with Faith (Andrea Brooks). But rather than being pleased, Faith is upset. She fears that if he gives up his dream, he'll end up frustrated and dissatisfied with his current career. But is there something bigger going on? Perhaps Faith is having doubts about her relationship with Carson, or she has her own career ambitions she feels would be stymied by staying in Hope Valley. Whatever the reason, these two are at a crossroads, though Carson makes it clear he isn't giving up on the relationship. 
Jesse (Aren Buchholz) and Clara (Eva Bourne) also haven't patched things up after their blow-out argument last week. And we still don't know exactly how Jesse spent the couple's life savings. We did learn that Lee (Kavan Smith) was the one who initially inquired about buying Dottie's Dress Shop, though he backed off once he realized it wasn't what Rosemary (Pascale Hutton) would want. Perhaps Jesse is the mystery buyer? But if that's the case, why not fess up to Clara right away? 
Joseph Canfield offers some advice 
The Canfields are settling in. Elizabeth (Erin Krakow) has managed to get her hands on a book written in Braille, so that she and Minnie (Natasha Burnett) can teach Angela (Vienna Leacock) how to read. Angela also has a bit of a scare after she falls off a swing, but happily, the injury isn't serious. Minnie expresses her fear for her daughter's safety to her husband Joseph, who tells her to trust in God. 
Joseph also has some advice for Jesse, telling him to make faith the "crossbeam" in his marriage. It's a more explicitly religious tone that we've seen on this show in recent episodes, though hardly unexpected — When Calls the Heart is inspired by a series of Christian romance novels, after all.
Nathan decides to fight to Elizabeth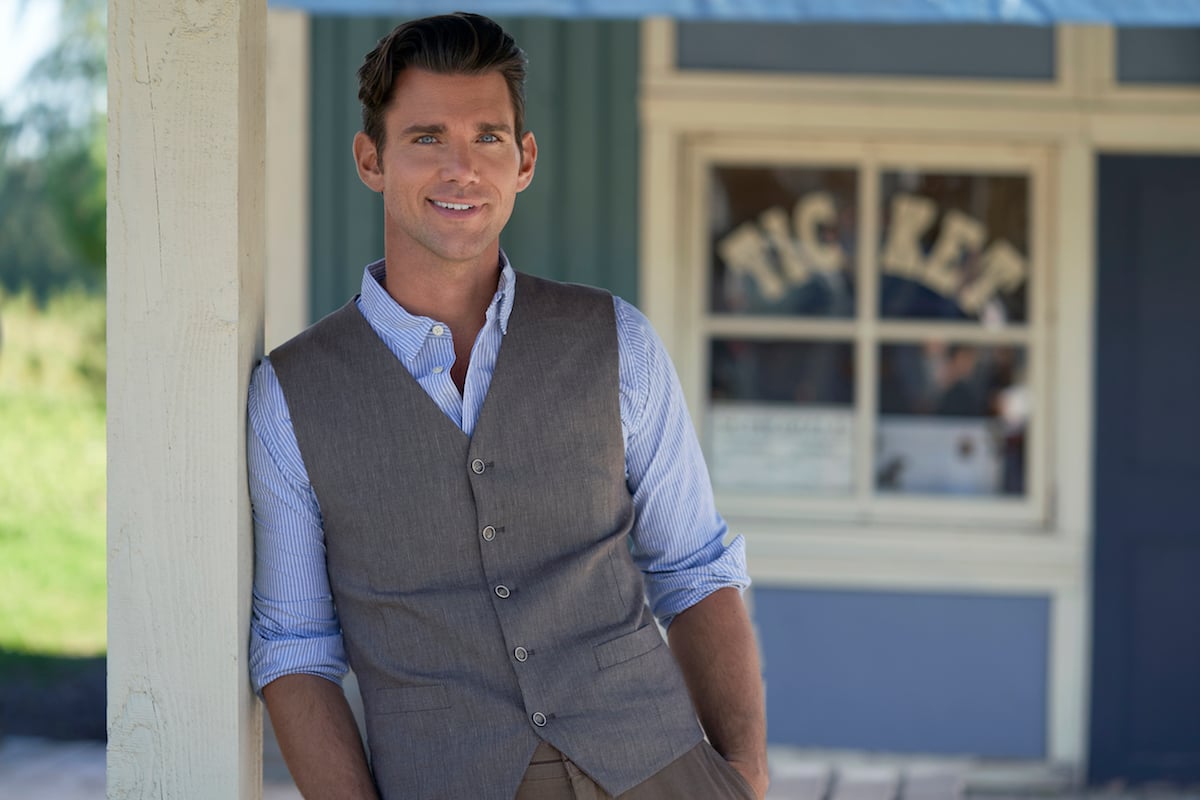 Lucas (Chris McNally) continues to court Elizabeth, following up last week's romantic candlelit dinner with a romantic lakeside picnic. Unfortunately, a thunderstorm spoils the afternoon, forcing the pair to take refuge in Lucas' car. He leans in for a kiss, but Elizabeth pulls away, telling him she isn't ready. He takes it like a gentleman, knowing that moving on after Jack's death isn't easy for her. 
But is Elizabeth's hesitation about taking things to the next level with Lucas about something more than just nerves? She and Nathan (Kevin McGarry) have had a tense — and at times frosty — relationship since she rejected his advances. But they're a touch more at ease with each other in this episode. Is Elizabeth reconsidering her decision? Nathan's feelings for her haven't changed, as we learn. 
First, he and his niece Allie (Jaeda Lily Miller) have a sweet bonding moment over liking a person who doesn't like you back (after she teases him about whether he "like likes" Elizabeth). Allie's crush Robert has a crush on a different girl, while Nathan has to stand by while Lucas woos Elizabeth. Then, a conversation with Carson leads to a moment of decision for both men. "I'm not giving up," they declare in unison. Watch out, Lucas!
A beloved character in jeopardy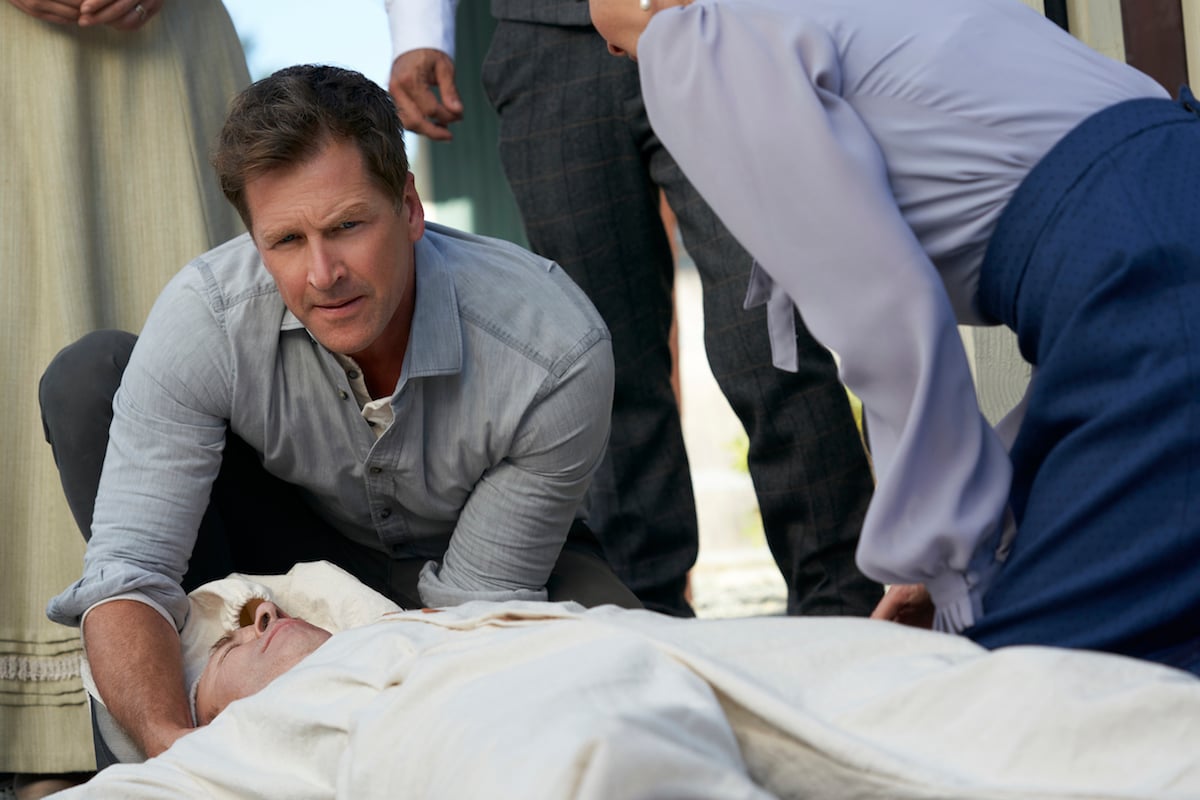 Sadly for the Molly-Bill shippers out there, there wasn't much progress on that front in this episode. But happily, Molly (Johannah Newmarch) has recovered from last week's hair disaster, when Clara burnt off a chunk of her lovely red locks. Hooray for hair extensions.
Meanwhile, Florence (Loretta Walsh) isn't hanging back when it comes to declaring her feelings for Ned (Hrothgar Mathews). She buys him a bee-keeping outfit as an early birthday gift, which delights and surprises him, in a genuinely adorable moment. As for him, he's finally installed a bell on the store's door, so maybe they'll eventually get to steal that kiss. 
That is, assuming Ned recovers from whatever happened at the very end of "No Regrets." After proudly stepping out onto the Mercantile's front porch to show off his bee-keeping suit, he collapses. The episode ends before we find out what happened. Fingers crossed this is just the show's writers toying with viewers and that Ned makes a swift recovery.
The next episode of When Calls the Heart airs Sunday, April 4 at 9 p.m. ET on Hallmark Channel.