'When Calls the Heart' Season 8, Episode 7 Promo Trailer: Ned's Fate Hangs in the Balance
Is Hope Valley about to lose one of its own? The March 28 episode of When Calls the Heart ended on a dramatic note, with one of the show's beloved characters suddenly collapsing while his horrified friends looked on. A promo trailer for the April 4 episode of the Hallmark Channel drama shows the town's residents coping with the crisis. 
[This article contains spoilers for the March 28 episode of When Calls the Heart, 'No Regrets.'] 
What happened to Ned on 'When Calls the Heart'? 
Ned (Hrothgar Mathews) has been suffering from a mysterious stomach pain all season. Florence (Loretta Walsh) has been urging him to get it checked out, but he's been brushing aside her concerns. 
It turns out Florence had good reason to be worried. In the final moments of "No Regrets," Ned stepped out onto the steps of the Mercantile to show off his new beekeeping suit. Unfortunately, things took a tragic turn when Ned suffered some kind of attack. The episode ended with Florence and Dr. Carson Shepherd (Paul Greene) rushing to his aid. 
Is Hrothgar Mathews leaving the Hallmark Channel show?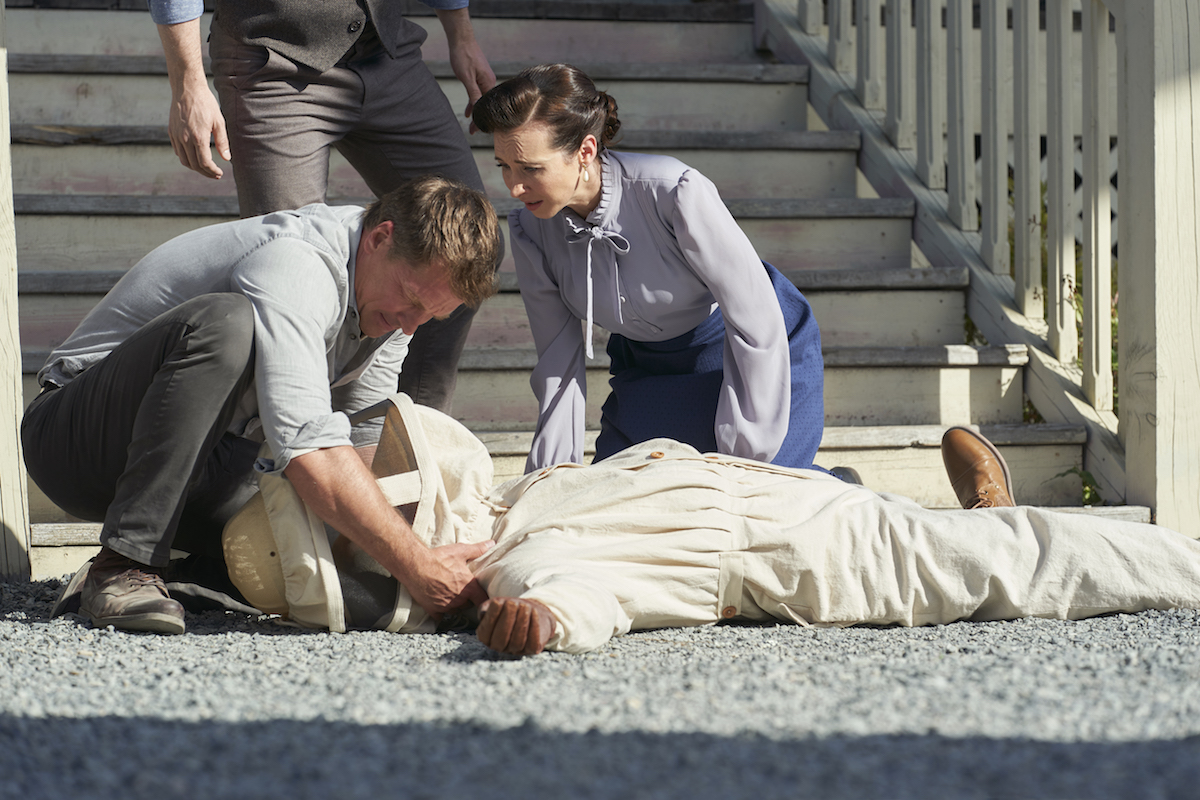 Based on the preview for the upcoming episode of When Calls the Heart, Ned doesn't make an immediate recovery from whatever caused his collapse. The problem — whatever it is — seems quite serious. Ned is in the infirmary, and it seems his condition might take a turn for the worse. He has to undergo an operation, but Carson isn't sure that will be enough to save him. 
"I'm not ready for this," a tearful Florence tells Elizabeth. 
The dire state of affairs has also inspired Ned to declare his true feelings for Florence. The pair have been flirting for a while — that beekeeping suit was actually an early birthday gift to him from her. In the teaser, we see Ned ask Florence to marry him. 
We don't see Florence's response, though she's obviously shocked. A relationship between Florence and Ned has been brewing for some time, and it would be incredibly bittersweet if the two married, only to have Ned die shortly thereafter. Plus, Florence has already lost one husband, and making her a widow twice over would be heartbreaking.  Hopefully, this is all a scare, and Mathews (who has been on When Calls the Heart since season 1) isn't leaving the show anytime soon.
Ned's crisis sparks an interesting conversation between Elizabeth and Nathan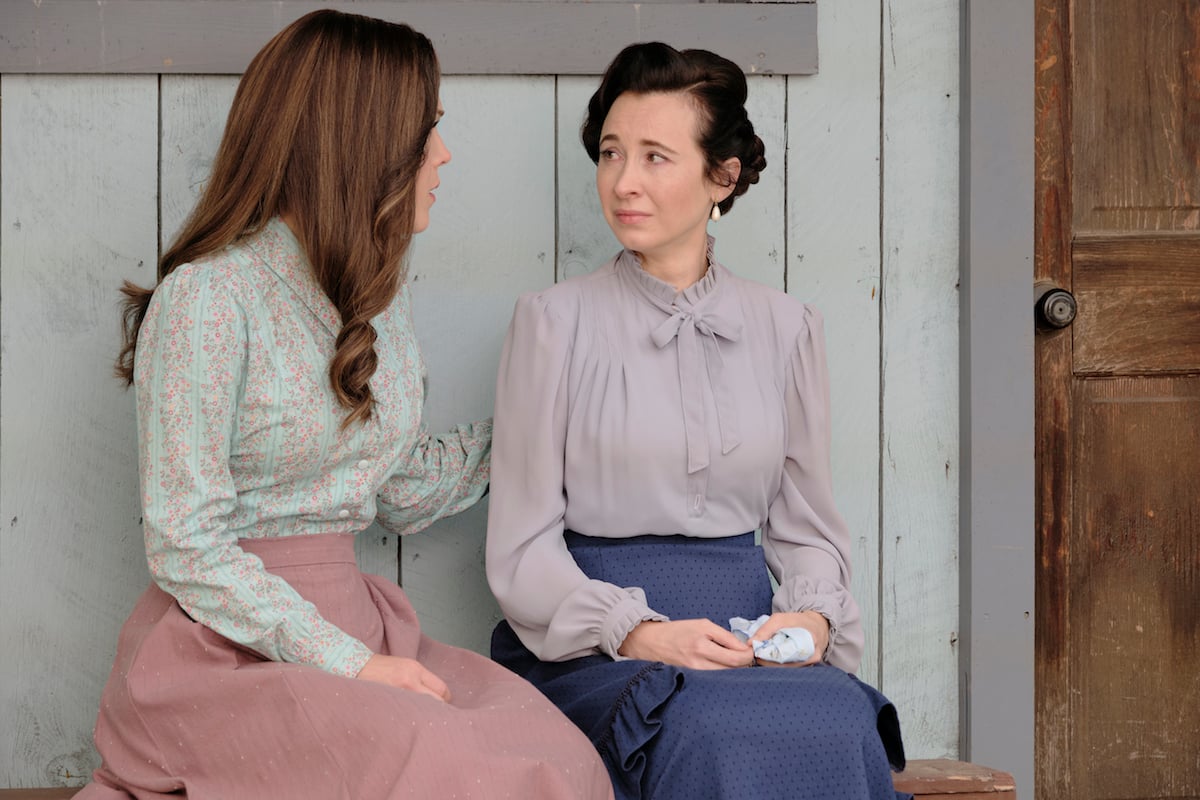 Ned and Florence's situation also appears to lead to an interesting conversation between Elizabeth (Erin Krakow) and Nathan (Kevin McGarry). Recently, Elizabeth has been moving forward with her relationship with Lucas (Chris McNally). However, there have been a few signs that things aren't completely settled between her and the Mountie. 
"Haven't you ever lost someone so close to your heart that it tears you apart?" Elizabeth asks Nathan. 
"Not yet," he replies, as the two exchange a meaningful look. Last week, Nathan made it clear he wasn't giving up the fight for Elizabeth, and he seems to be signaling that to her in this conversation. How Elizabeth feels about that isn't clear, but Nathan is definitely still a factor. Viewers on Team Lucas might need to brace themselves for a possible twist in Nathan's favor. 
The next episode of When Calls the Heart, 'Before My Very Eyes,' airs Sunday, April 4 at 9 p.m. ET on Hallmark Channel. 
Check out Showbiz Cheat Sheet on Facebook!