'When Calls the Heart' Season 8, Episode 8 Promo Trailer: Elizabeth Confronts Nathan
Watch out Hearties. It looks like things get pretty intense in the April 11 episode of When Calls the Heart. In a teaser for the upcoming episode, Elizabeth (Erin Krakow) confronts Nathan (Kevin McGarry) about his connection to her late husband Jack. Could this mean fans will finally get answers to the mystery of whether Nathan knew the other Mountie? Let's hope so. 
Elizabeth demands Nathan tell her his secret on the next episode of 'When Calls the Heart' 
A few episodes ago, When Calls the Heart teased what could be a bombshell revelation. Elizabeth learned that Nathan — who'd previously confessed his love to her — was stationed at Fort Clay at the same time as her husband Jack. Fort Clay, as fans will remember, was where Jack was posted at the time of the training accident that led to his death. 
When Elizabeth asked Nathan if he knew Jack, he denied having ever met him. But it was clear the Mountie was not being entirely forthright. Now, Elizabeth appears to have learned something that gives her more reason to suspect there's something he's not telling her. 
In a preview for the upcoming episode, Hope Valley newcomer Minnie (Natasha Burnett) asks Elizabeth how she lost her husband. Then, we see Elizabeth confront Nathan on the street in front of a large crowd of people. 
"I know there's something you haven't told me," an emotional Elizabeth says to Nathan, nearly shouting. "And I want you to tell me what it is." 
Naturally, we don't hear what Nathan tells Elizabeth, but her shocked expression and his apology to her suggest it's something big. 
'When Calls the Heart' fans wonder what Nathan is hiding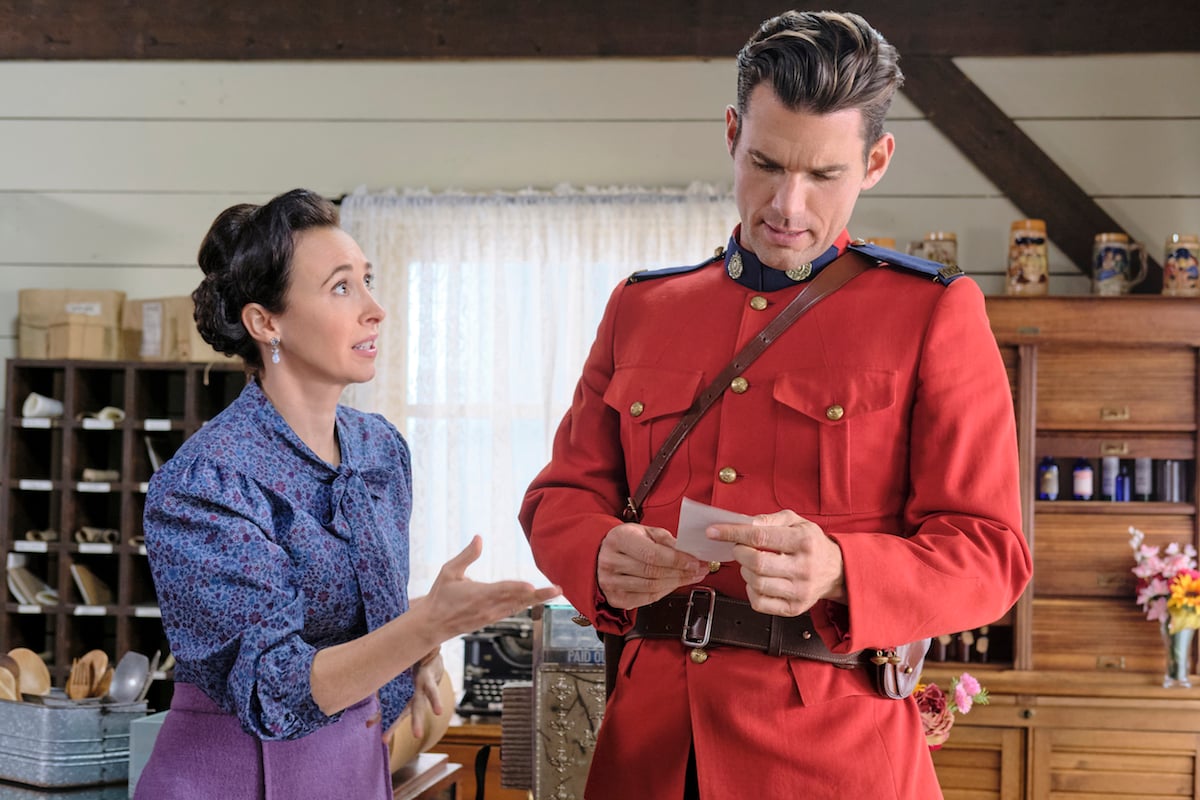 The trailer reignited speculation among When Calls the Heart fans about what Nathan might be hiding from Elizabeth. 
On Instagram, some wondered if Nathan might be one of the Mounties Jack saved during the training accident. Others think Nathan tried to save Jack but failed, or that he might have been involved in the investigation into Jack's death. A few even suspect that Nathan actually moved to Hope Valley with the idea of looking after Jack's widow.  
Elizabeth wants to comfort Allie 
Adding complication to the Elizabeth and Nathan situation is Nathan's niece Allie (Jaeda Lily Miller). She's hoping her uncle and her teacher will get together and, as seen in an extended preview for "A Parada and a Charade," appears despondent over Elizabeth's romance with Lucas (Chris McNally). 
"I was worried this might happen if he and I tried to be friends," Elizabeth tells Lucas after she spots Allie moping on a bench. 
"I can accept a friendship between you and Nathan," Lucas replies. "But I don't think he'll ever settle for only your friendship." 
Then, when Elizabeth goes to comfort Allie, she finds she's disappeared. 
Rachel flirts with Christopher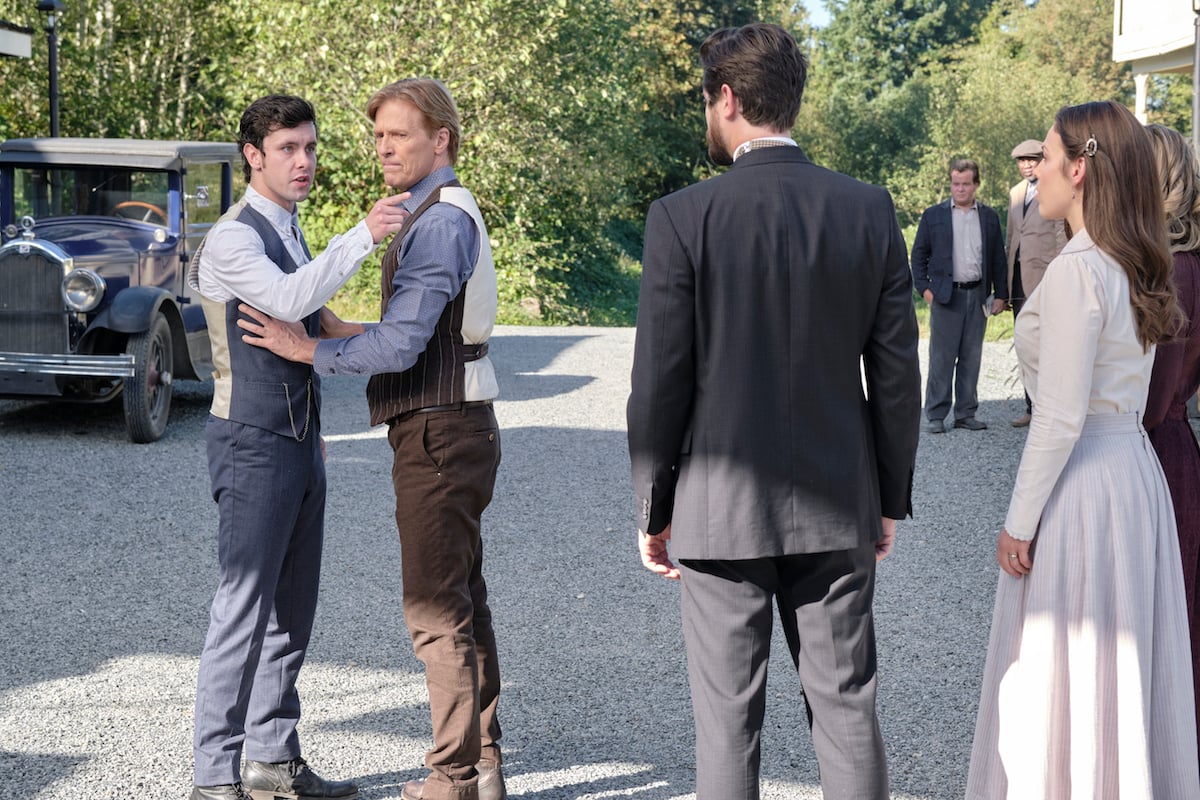 Elizabeth and Nathan aren't the only possible source of drama in the next episode of When Calls the Heart. Rachel (Jennifer Laporte) and Christopher's (James Drew Dean) flirtation is heating up, much to the dismay of her aunt and uncle. "Parenting teenagers isn't easy," Rosemary (Pascale Hutton) laments to Lee (Kavan Smith). "It's so hard," he agrees. 
Also coming up on When Calls the Heart, Elizabeth continues her efforts to teach Angela (Vienna Leacock) Braille, while Bill (Jack Wagner) has to deal with some complicated emotions when he's asked to return his prized Mountie uniform. 
The next episode of When Calls the Heart, "A Parade and a Charade," airs Sunday, April 11 at 9 p.m. ET on Hallmark Channel.