'When Calls the Heart' Season 9: Creator Brian Bird Teases What's To Come, Says 'We've Got Lots of Great Stories to Tell'
Things are changing in Hope Valley. The When Calls the Heart Season 8 finale put some storylines to bed — most notably, the long-running Elizabeth-Nathan-Lucas love triangle — but set up plenty more. With a ninth season of the Hallmark Channel series in the works, loyal fans are eager to find out what's next for the town and its residents. In a recent interview, the show's co-creator and executive producer Brian Bird dropped some hints about what Hearties can expect when the show returns sometime in 2022.  
'When Calls the Heart' Season 8 set up plenty of mysteries
RELATED: 'When Calls the Heart' Season 8 a Ratings Win for Hallmark Channel
Bird was a guest on the June 14 episode of Dr. Steve Greene's Greenelines podcast. He assured fans — many of whom are still reeling after Elizabeth (Erin Krakow) chose Lucas (Chris McNally) over Nathan (Kevin McGarry) — that there will be a lot to look forward to in When Calls the Heart Season 9. 
"We're raring to go," Bird said. "We're excited. We've got lots of great stories to tell. We've set up lots of mysteries in season 8 that still need to be answered."
Season 8 ended with some big lingering questions about Wyman Walden (Wesley Salter), a smooth-talking businessman who has some unwelcome plans for Hope Valley. Walden is affiliated with a group that wants to build a factory on the outskirts of town, but not everyone in town is on board with the idea of more development. Plus, there's the matter of Julius Spurlock (Paul Lazenby). He's a Pinkerton who's recently shown up in Hope Valley, and his true agenda isn't totally clear. 
Elizabeth also hasn't yet fully resolved her issues with the local school district, which wants to absorb the independent Hope Valley school. Plus, Carson (Paul Greene) and Henry (Martin Cummins) both left town at the end of season 8, and it's not clear whether they'll be returning to Hope Valley. 
Nathan (Kevin McGarry) won't be leaving Hope Valley, Brian Bird promises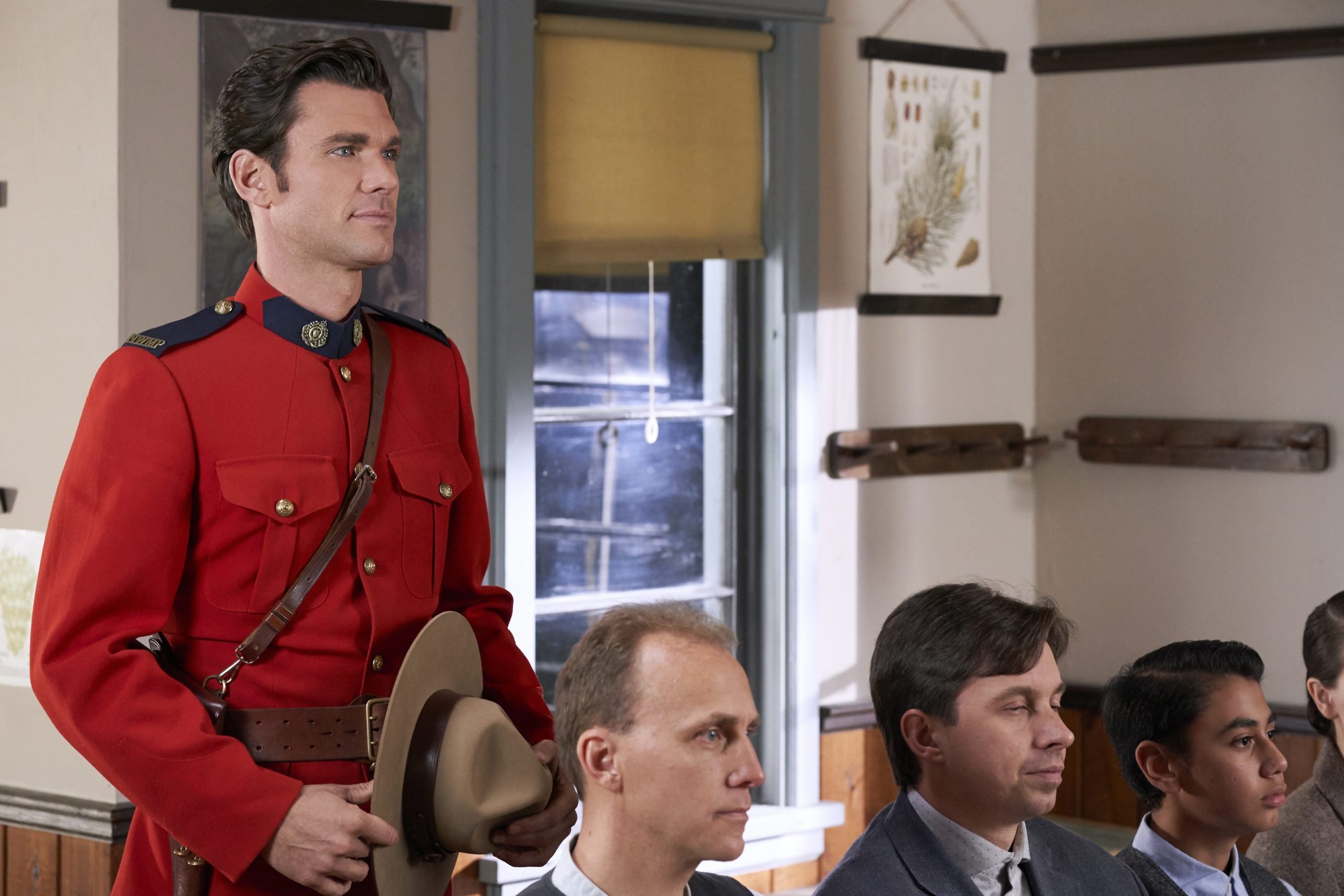 RELATED: 'When Calls the Heart': Chris McNally Explains Why Lucas Didn't Spend Much Time With Baby Jack in Season 8
Bird also promised that viewers could look forward to "seeing how Elizabeth and Lucas launch into their official courtship."
And what about Nathan, who Elizabeth rejected in "The Kiss"? Hearties will see "how everything resolves with Mountie Nathan, where he goes," Bird said. "We have plenty of great storylines for him. He's not leaving town. He will be there. There's lots to do with Mountie Nathan."
The season 8 finale hinted that there might be some sparks between Nathan and Faith (Andrea Brooks). Faith and Carson's romance appears to be over, and it's possible she and Nathan could bond over their broken hearts.
Shooting will begin soon on 'When Calls the Heart' Season 9 
Hallmark Channel hasn't announced a premiere date for When Calls the Heart Season 9, though we do know episodes should air sometime in 2022.
Bird revealed that the show's writers are already back together and working on upcoming episodes and that shooting was set to begin in mid to late July.
Check out Showbiz Cheat Sheet on Facebook!