'When Calls the Heart' Season 9: Elizabeth Celebrates the Release of Her Book in Episode 3 Teaser
The big day is finally here. Elizabeth Thornton is now a published author. In the March 20 episode of When Calls the Heart, the schoolteacher celebrates the release of her first book, as seen in a teaser for the next installment of the Hallmark Channel series. But it turns out that not everyone is a fan of her work, to her dismay.
Elizabeth's book is a hit in the next episode of 'When Calls the Heart'
RELATED: 'When Calls the Heart': Andrea Brooks Weighs In on a Potential Faith-Nathan Romance
In When Calls the Heart Season 8, Elizabeth (Erin Krakow) achieved a long-held dream when her novel, A Single Mother on the Frontier, was accepted for publication. Now, the book has finally hit shelves, and Elizabeth couldn't be more excited. And the residents of Hope Valley can't wait to read it.
"Your book is flying off the shelves," Florence (Loretta Walsh) tells Elizabeth in the teaser for the upcoming episode, which is titled "Turn of the Page" (via YouTube). But one person is a little less eager to crack the spine on her print debut. Nathan (Kevin McGarry) admits he hasn't yet read the book. His reluctance is understandable, as there's apparently a Mountie character who is obviously based on him. Even new-in-town Mei Sou (Amanda Wong) can see the similarity.   
Elizabeth receives a gift from Lucas' mother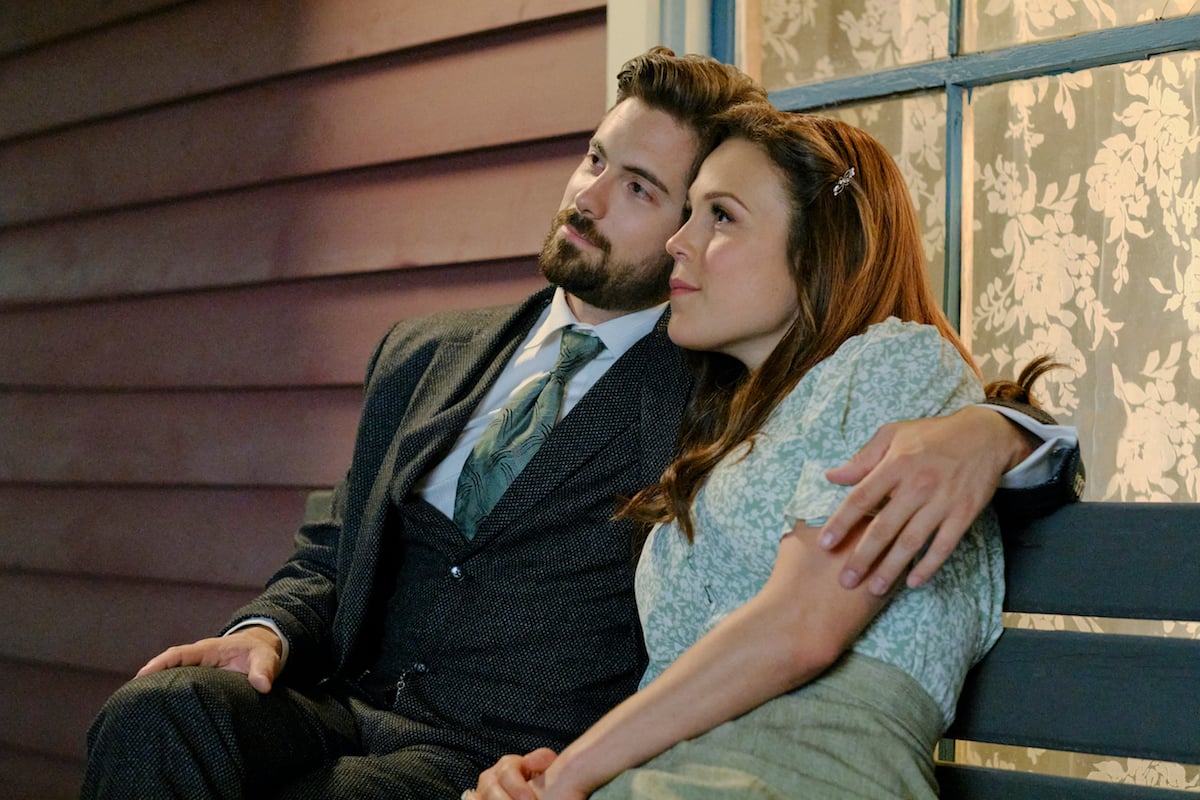 RELATED: 'When Calls the Heart' Season 9 Teaser Hints at Elizabeth and Lucas Engagement
In another sneak peek (via YouTube) at the March 20 episode of When Calls the Heart, Lucas (Chris McNally) delivers a letter from his mother to Elizabeth. Mrs. Bouchard, who had connections in the publishing industry, helped Elizabeth polish her manuscript. While she isn't able to be there to celebrate with Elizabeth in person, she has sent a gift – a small stub of a pencil. 
"This is the pencil your mother used to make her countless edits on my manuscript," Elizabeth says with a laugh.
Lucas has his own gift for Elizabeth to help celebrate her accomplishment. He's throwing her a surprise book release party. But Elizabeth might not be in the mood to celebrate, according to an episode synopsis from Hallmark Channel. Some bad reviews have put her in a less-than-social mood.
Wyman Walden returns to Hope Valley 
The next episode of When Calls the Heart also features the return of a character who fans last saw at the end of season 8. Businessman Wyman Walden (Wesley Salter) is back in Hope Valley. But what he's up to is anyone's guess. Plus, Joseph (Viv Leacock) decides to get creative when it comes to spending time with his son Cooper (Elias Leacock).   
When Calls the Heart Season 9 Episode 3 airs Sunday, March 20 at 8 p.m. ET on Hallmark Channel.
Check out Showbiz Cheat Sheet on Facebook!
RELATED: 'When Calls the Heart': Amanda Wong Has a Special Skill That Helped Her Land Season 9 Role