'When Calls the Heart' Season 9: Some Fans Conflicted Over Premiere Date
'When Calls the Heart' Season 9 premieres the same day as 'Outlander' Season 6.
First, the good news: When Calls the Heart Season 9 is almost here. The beloved show returns to Hallmark Channel on March 6. But the bad news is that it shares a premiere date with another popular show. And the calendar only gets more crowded later in the month when several other romantic dramas that many of When Calls the Heart fans also love are set to return. 
'When Calls the Heart' Season 9 shares a premiere date with 'Outlander' Season 6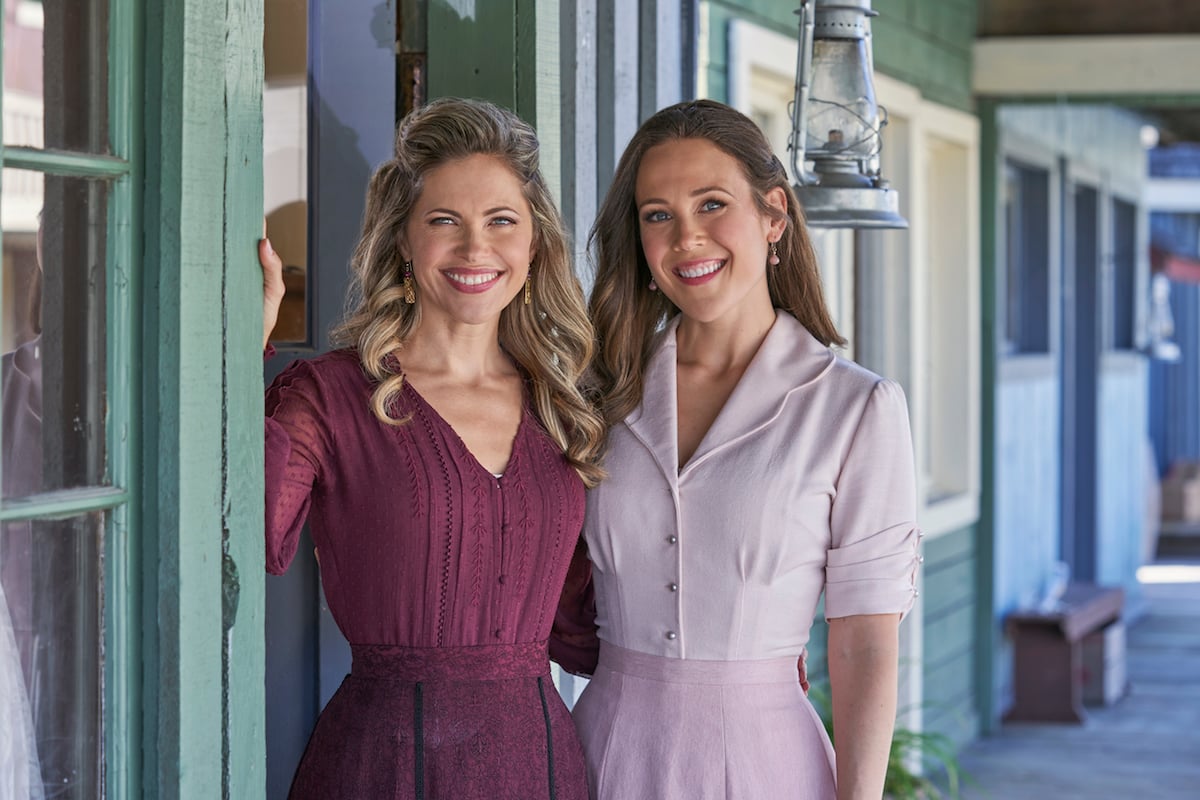 In recent years, Hallmark has started airing new seasons of When Calls the Heart in February. But that's changing this year, with season 9 set to premiere on the first Sunday in March at 8 p.m. ET. 
Many fans are disappointed about the delayed season 9 start date. Others have noted that March 6 is also the date Outlander Season 6 premieres on Starz. While that steamy, time-traveling period drama probably doesn't appeal to every Heartie, there's definitely some overlap between the fandoms.
"Same day as Outlander! What a special day it will be!!" one person commented on Instagram. 
"Up against Outlander, a lot common in the venn diagram," wrote another.
The scheduling conflict didn't sit well with everyone. When When Calls the Heart producer Brian Bird shared news of his show's premiere date on Twitter, at least one fan said they would be watching the other show instead. 
"Oh no! Same day and time as the Outlander premiere," another fan commented on an Instagram post from When Calls the Heart star Erin Krakow. 
'Bridgerton' Season 2 and 'Sanditon' Season 2 premiere later in March 
Sunday night gets even busier for fans of period dramas and romance later in March. That's because PBS has set a mid-March premiere date for news seasons of both Call the Midwife and Sanditon. 
Call the Midwife Season 11 will return on Sunday, March 20 at 8 p.m. ET. And the much-anticipated Sanditon Season 2 kicks off at 9 p.m. ET. 
Those premieres come just a few days before the return of one of the most popular shows of 2020. Bridgerton Season 2 drops on Netflix on Friday, March 25. The second season of that Regency-era romance series focus on Anthony (Jonathan Bailey), the eldest Bridgerton brother, and his relationship with Kate Sharma (Simone Ashley). 
Many of the fans of those shows will probably also be making time to head to the theater to see Downton Abbey 2, which opens Friday, March 18. 
'When Calls the Heart' fans get ready for a busy March 
While a few fans grumbled about the delayed start to When Calls the Heart Season 9 and conflicts with other shows' premieres, most seemed to be looking forward to several of their favorite series returning. 
"Same day as Outlander and later in the month Bridgerton. How I love March!" one commented on Instagram, expressing a sentiment likely shared by many fans. They'll just have to clear their Sunday night schedules – and their DVRs – to make room for all the new content.  
Check out Showbiz Cheat Sheet on Facebook!