'When Calls the Heart' Season 9 Finale Recap: Are Elizabeth and Lucas Engaged?
Will Elizabeth and Lucas take the next step in their relationship? Find out in our recap of the 'When Calls the Heart' Season 9 finale.
When Calls the Heart Season 9 came to a close on Sunday night with a jam-packed episode that featured some major developments for Lucas, Elizabeth, Rosemary, Lee and the rest of Hope Valley. From an engagement to baby news to a devastating fire, here's what went down in the season finale of the Hallmark Channel series.
[Warning: This article contains spoilers for When Calls the Heart Season 9 Episode 12, "Rock, A Bye, Baby."]
Lucas clears his head in the 'When Calls the Heart' season finale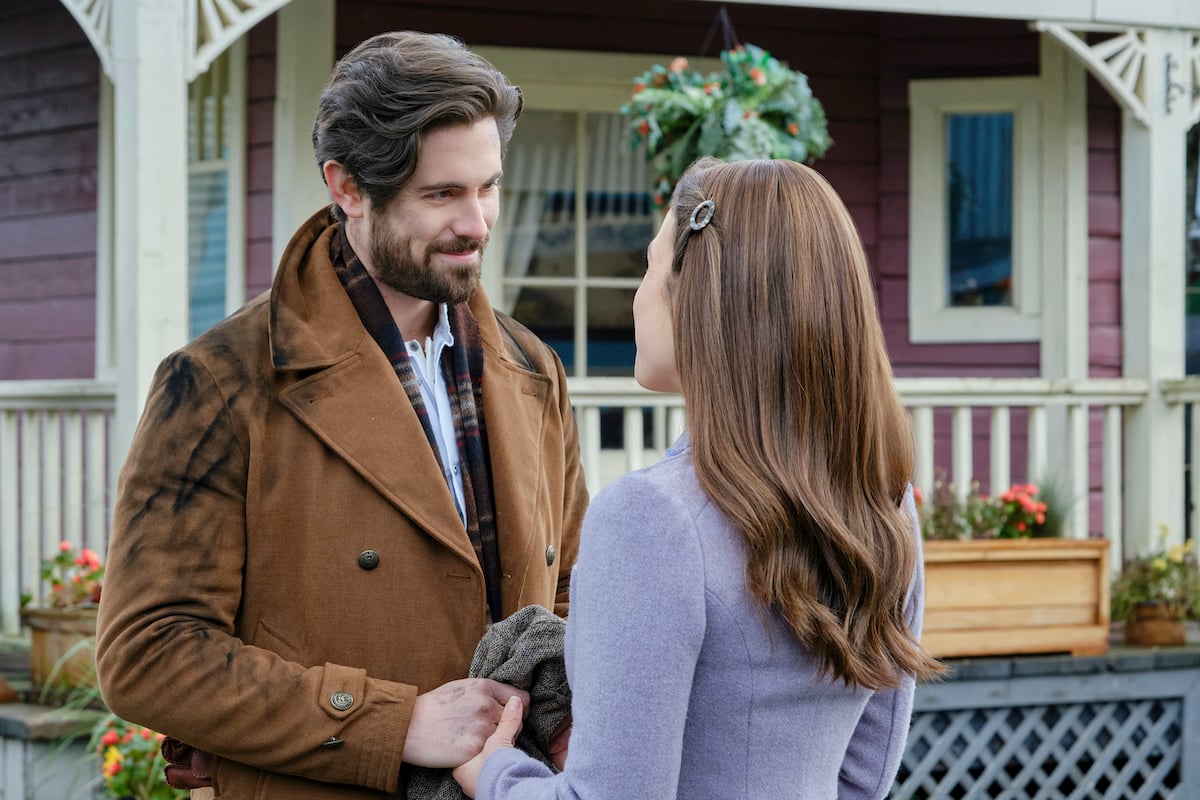 Last week, Lucas (Chris McNally) headed out of town to clear his head, leaving behind a note for Elizabeth (Erin Krakow). Earlier, she'd worried that he might be having second thoughts about their relationship. But with her doubts assuaged – thanks in part to their romantic declarations to each other at the end of episode 11 – she doesn't even need to read his letter.
Elizabeth takes Lucas's disappearance in stride, but his cousin Gustave (Karl Mercer) is worried. She agrees to ask Nathan (Kevin McGarry) to ride out to check on Lucas, who is moodily chopping firewood and reading Henry David Thoreau in the woods. The mountie and the saloonkeeper have what may be their most cordial conversation yet, with Nathan camping out with his former rival. It seems a genuine friendship might be brewing between these two.  
Two familiar faces return to Hope Valley 
Last week, Henry Gowen (Martin Cummins) fled Hope Valley after deliberately causing an explosion that led to the mine collapse. But his time on the run is short-lived. A pair of Mounties cart him back to Hope Valley, where he's greeted as a hero for his efforts to prevent the mind from reopening.
Gowen actually turned himself in voluntarily, much to Bill's (Jack Wagner) dismay. But the businessman is ready to take the punishment for what he did. And he doesn't want to be praised for it. He gets Elizabeth to quash Rosemary's (Pascale Hutton) story about his actions. Gowen also turns to God for help for what's to come. He makes a generous – though anonymous – donation to the church. And when Joseph (Viv Leacock) makes a jailhouse visit, Gown asks him to show him how to pray. 
Gowen isn't the only person who returns to Hope Valley in this episode. Mei Sou (Amanda Wong) has apparently cleared her name in Chicago. Does this clear the way for a romance between her and Nathan? Perhaps. But there's also the matter of Faith (Andrea Brooks). She confesses to Molly that she's developed feelings for Nathan. But she doesn't feel that she can act on them because he was her patient (a guideline that would seem to mean she wouldn't be able to have a relationship with anyone in Hope Valley, as she's the town's only doctor.) Right now, it's not clear whether Nathan had romantic feelings for Faith or Mei. But his daughter Allie (Jaeda Lily Miller) would like him to make up his mind. She's ready for her dad to get married, she tells Elizabeth.  
Rosemary tells Lee she's pregnant 
Rosemary has suspected she might be pregnant for some time. Unfortunately, she can't just pop by the pharmacy and pick up a pregnancy test. Part of her doesn't even want to know for sure if she's expecting, because if she's not, she'll have to deal with the disappointment. Elizabeth eventually convinces her to talk to Faith, who explains the tell-tale signs of pregnancy. 
Rosemary has been keeping her big news a secret from her husband, but she knows she needs to be honest with Lee (Kavan Smith). One morning, Rosemary feels a fluttering and realizes she definitely expecting. She wakes Lee up with the big news, and once he realizes what's happening, he can't contain his excitement. Moments later, he's out on the street in his pajamas, sharing the news with all the neighbors. 
A fire destroys the saloon 
It's not all happy news in the season finale of When Calls the Heart. A fire breaks out at the Queen of Hearts, sending the town into a panic. Fortunately, no one is seriously hurt, thanks in large part to Hickam (Ben Rosenbaum), who is sticking to his plan to resign as mayor. But the saloon is completely destroyed. Between this and selling his shares in the oil business, Lucas is facing a somewhat unclear future, at least when it comes to his career. 
Another person whose future is unclear? Bill Avery. He's finally accepted that he needs to take his health seriously. He's putting his affairs in order ahead of heading to Union City for treatment, he tells Elizabeth. Bill insists he's not going anywhere anytime soon, but this is a sobering turn of events for Hope Valley's judge.  
Joseph is also at a crossroads in this episode. He wants to prove he can make it on his own as a businessman. That caused him to bristle when Lee secretly intervened to get him a loan. And it also led him to reject offers of help from Minnie's (Natasha Burnett) father. Once again, Minnie proves to be the calm voice of reason. She gently reminds Joseph of the difference between self-respect and stubborn pride. He agrees to talk to her father about going into business together. 
Lucas proposes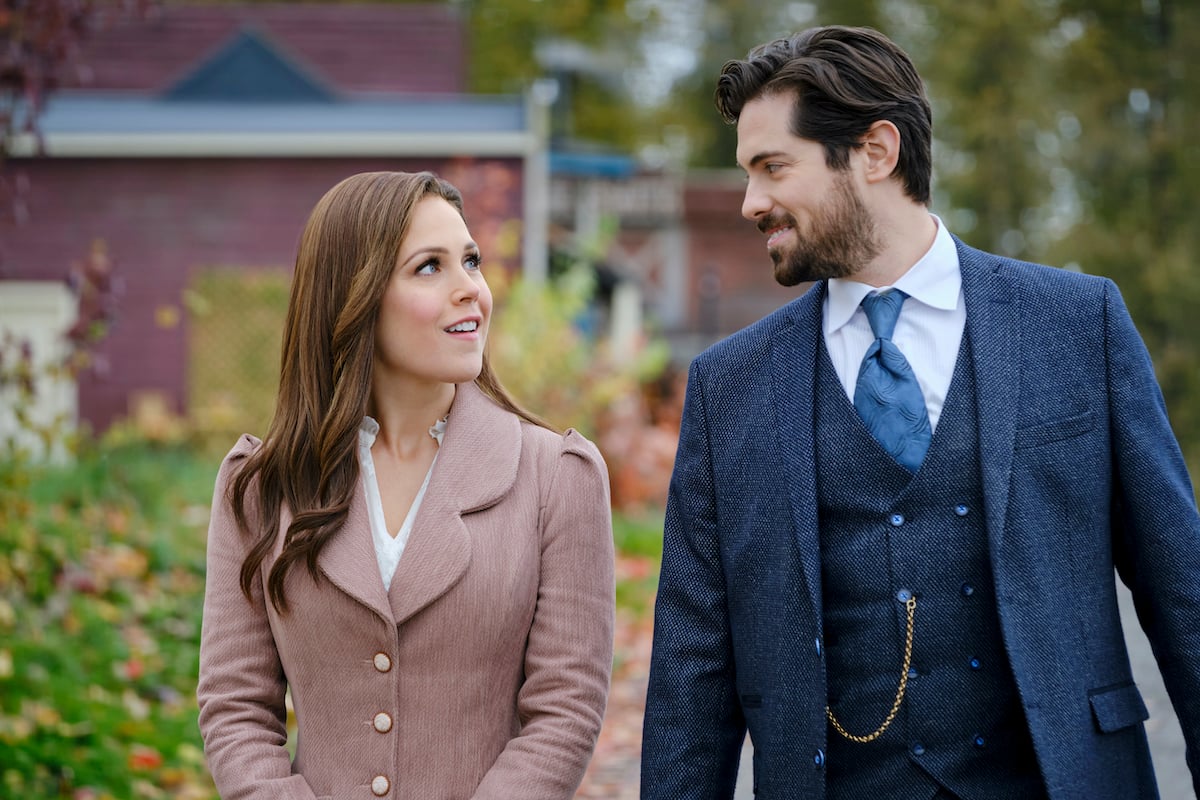 Lucas and Elizabeth's relationship has been deepening all season. There's been little doubt that marriage is in their future; the only question has been when Lucas would pop the question. Any uncertainty he felt had to do with his own guilt about putting Elizabeth and her son in danger with the Walden situation and his role in the possible reopening of the mine. But once he returns from his camping trip, Elizabeth tells him she'll never doubt him, and he says he feels the same way about her.   
That sets the stage for the biggest of this episode's big moments. He and Elizabeth are walking with Little Jack (Hyland Goodrich), who is collecting rocks and handing them over to the grownups. But one of those rocks is not like the others. As Lucas tells Elizabeth that he's called her father to ask for her hand in marriage, Little Jack hands her something. It's an engagement ring. 
"Elizabeth, I've never been more sure that you're the one that matters. And I know that you're the one that I will love forever," he says before getting down on one knee. 
"Allow me to be a father to your son," he says. "Elizabeth, will you marry me?" 
Elizabeth says yes, of course, much to the delight of Little Jack, who couldn't be prouder of the role he played in the proposal.
The 'When Calls the Heart' Season 9 finale leaves a few issues unresolved
With Elizabeth and Lucas engaged and Rosemary and Lee expecting their first child, there's plenty to look forward to in a potential When Calls the Heart Season 10. There are also a few lingering issues that could carry over into new episodes. 
Gowen is facing serious prison time as a result of his mine sabotage. Bill has said he'll do what he can to help him, but as of now, Gowen seems to have resigned himself to a future behind bars. There's also that brewing love triangle between Faith, Mei, and Nathan. And then there's the matter of Molly (Johannah Newmarch) and Bill. She drove him to his doctor's appointment and when she returned, she had some news she was very eager to share with Faith. The episode didn't reveal what happened, but could Bill and Molly have finally moved from flirtation to something more serious? With Bill facing his own mortality, it's a definite possibility. Fans will just have to wait – and wonder – what's next for the folks of Hope Valley. 
Check out Showbiz Cheat Sheet on Facebook!