'When Calls the Heart' Season 9 Teaser: Is Nathan Getting a New Love Interest?
A recent teaser for 'When Calls the Heart' Season 9 hints at a new romance for Mountie Nathan (Kevin McGarry).
Romance might be in store for Nathan Grant (Kevin McGarry) in When Calls the Heart Season 9. The Mountie was left with a broken heart at the end of the eighth season of the Hallmark Channel series when Elizabeth Thornton (Erin Krakow) decided to pursue a relationship with Lucas Bouchard (Chris McNally). But a new teaser for the upcoming season – which airs in 2022 – suggests that a new woman in Hope Valley has caught Nathan's eye. 
'When Calls the Heart' Season 9 sneak peek introduces new character 
Hallmark Channel recently shared a look at the new season of When Calls the Heart. In the clip, Nathan – sporting a new and sure-to-be-controversial mustache – is talking with Hickam (Ben Rosenbaum) and Fiona (Kayla Wallace) in the saloon. Hickam, who is running for mayor, appears to be upset because someone has defaced his campaign poster.  But Nathan gets distracted when he sees a woman (played by Amanda Wong) walking down the stairs. 
"Did I see you ride into town?" he asks. 
"Did you?" she replies flirtatiously.  
The two talk about her horse before the mystery woman introduces herself as Mei Sou. Nathan tells her his name, and they shake hands. 
Is Mei Suo a love interest for Nathan Grant?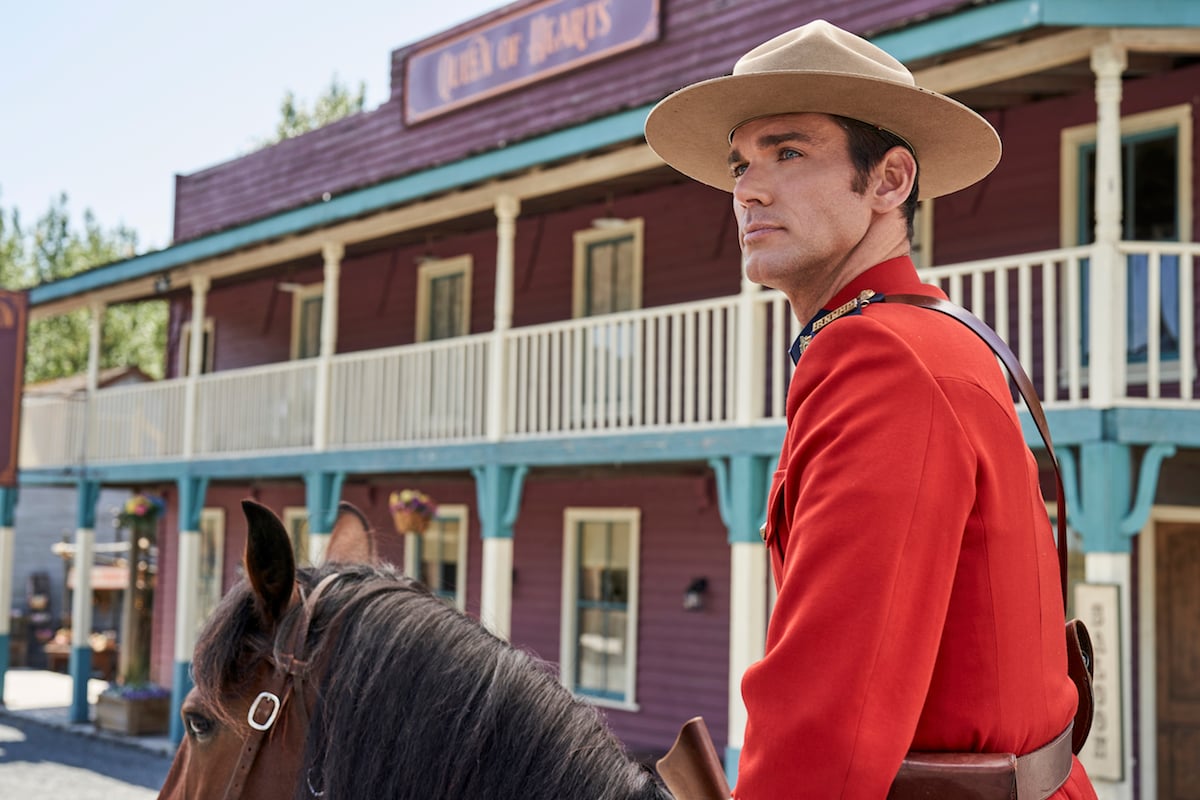 There was definitely a spark between Nathan and Mei Suo in the teaser. So, is she a possible love interest for the show's spurned Mountie? It seems like a strong possibility. So far, we don't know anything about Wong's character or what brought her to Hope Valley. But Nathan is single, and now that he's had some time to recover from his broken heart, he may be open to a relationship with the new woman in town.
Many When Calls the Heart fans would like to see Nathan find happiness in season 9, especially after Elizabeth rejected him at the end of season 8. He'd fallen for the widowed schoolteacher after he arrived in Hope Valley following her husband Jack's death. For a time, it seemed Elizabeth's heart was torn between Nathan and Lucas. But ultimately, she realized that her feelings for Nathan were more about her not being ready to let go of Jack, who was also a Mountie.  
"I've realized that I've been trying to find Jack in you," she told him in the season 8 finale. "I've been trying to replace him."
Love is in the air in 'When Calls the Heart' Season 9
Whether or not Mei Suo and Nathan have a future together, fans can definitely expect plenty of romance in When Calls the Heart Season 9. 
"Love is in the air," said Pascale Hutton, who plays Rosemary Coulter, in another teaser for the upcoming season (via Hallmark Channel). "There's new love, there's young love, there's newlywed love, there's mature love. Love. Love is what is happening. That is the storyline for this season."
When Calls the Heart Season 9 premieres in 2022 on Hallmark Channel.  
Check out Showbiz Cheat Sheet on Facebook!