'When Calls the Heart' Season 9: Two Longtime Characters Will Be Missing From New Episodes
Two familiar faces will be missing when 'When Calls the Heart' Season 9 premieres in 2022.
Two familiar faces will be missing from Hope Valley when When Calls the Heart Season 9 premieres in 2022. Jesse (Aren Bucholz) and Clara (Eva Bourne) will not appear in the upcoming episodes of the Hallmark Channel series, fans learned during a recent sneak peek. 
Jesse and Clara won't appear in 'When Calls the Heart' Season 9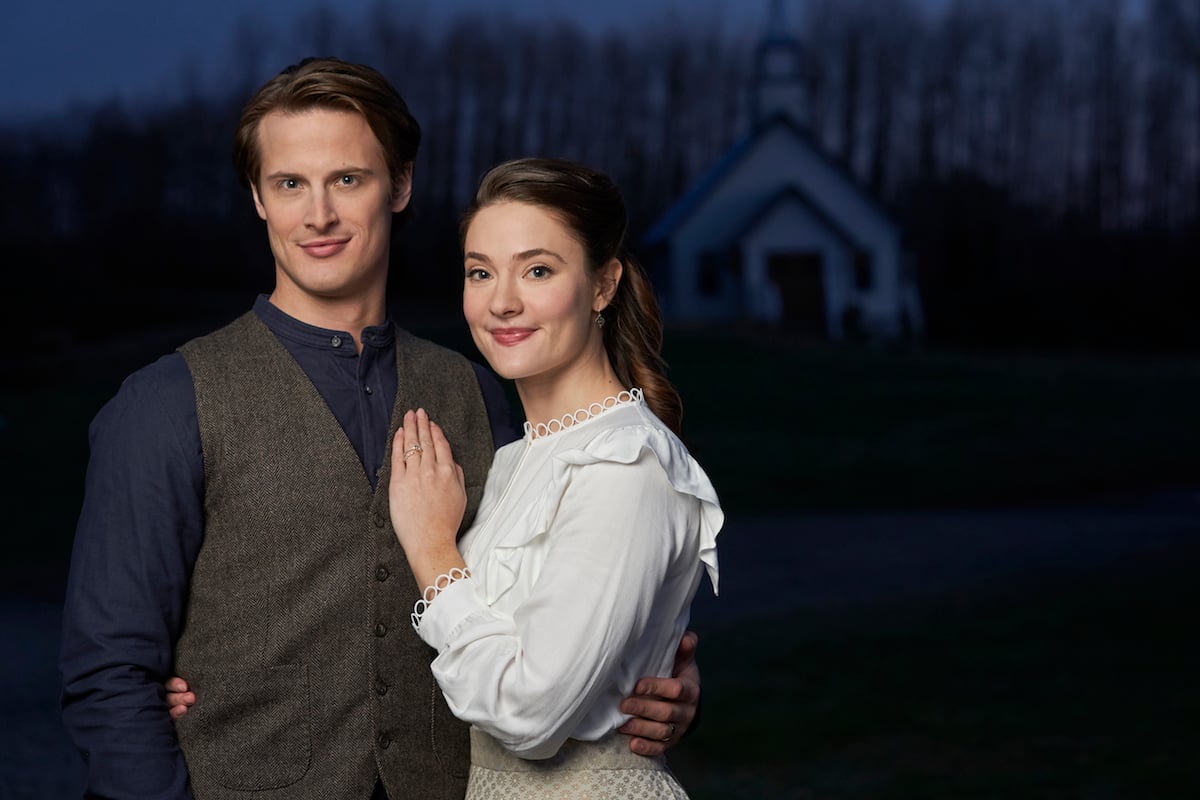 Hearties got the bad news about Jesse and Clara in a new teaser for When Calls the Heart Season 9. In the clip (via Hallmark Channel), Angela (Vienna Leacock) asks her dad Joseph (Viv Leacock) about Jesse and Clara's whereabouts. 
"They're homesteading in Montana," he replies, adding that the free land was "hard to pass up." 
Bill Avery (Jack Wagner) is also on hand for the conversation, and he shares some details from a letter Clara sent to her friend back in Hope Valley. They're digging a well on their new property and struggling with the effects of a drought. They miss their old community but are enjoying their new adventure. 
So, are Jesse and Clara gone for good? It certainly sounds like it from the teaser. However, it seems the show's writers have left open the possibility that they could someday return, if not permanently, at least for a visit. 
Aren Buchholz and Eva Bourne were longtime 'When Calls the Heart' cast members 
Both Buchholz and Bourne are longtime When Calls the Heart cast members. Clara was introduced in season 2, while Bucholz came aboard at the beginning of season 3. 
Clara was the widow of Abigail's (Lori Loughlin) son Peter, who was killed in the coal mining accident prior to the beginning of season 1. She returned to town in the show's second season. Jesse is a former outlaw who showed up in Hope Valley in season 3. Eventually, he gave up his troublemaking ways and fell in love with Clara. The two married in season 7. In the show's most recent season, the newlywed couple clashed over Jesse's reckless decision to invest their sayings in a questionable enterprise. However, they had patched things up by the end of season 8. 
More 'When Calls the Heart' cast changes are coming next season  
Bourne and Buchholz aren't the only When Calls the Heart actors who won't return next season. Twins Gunnar and Lincoln Taylor, who have played Elizabeth's (Erin Krakow) son Little Jack since season 6 will not be in season 9. Instead, the character will be played by newcomer Hyland Goodrich. 
It also looks like Paul Greene, who plays Dr. Carson Shephard, will likely be missing from season 9. His character left Hope Valley at the end of season 8 to pursue a medical fellowship in Baltimore. He hasn't been spotted in any behind-the-scenes photos or teasers for the upcoming episodes, leading fans to suspect his departure may be permanent. 
Hope Valley will also be welcoming some new faces in season 9. Fans met Mei Suo (Amanda Wong) in a recent teaser (via Hallmark Channel). While details about the character are scarce, it seems she catches Mountie Nathan's (Kevin McGarry) eye. 
Check out Showbiz Cheat Sheet on Facebook!