'When Calls the Heart': 7 Similar Shows, Movies to Watch on Hallmark Movies Now
Are you missing Hope Valley in a big way? It's only been a month since the When Calls the Heart Season 8 finale aired, and devoted fans of the show are likely longing to find out what's next for Elizabeth and Lucas, who finally declared their feelings for each other in the season-ending episode. 
Fortunately, Hallmark Channel has renewed When Calls the Heart for a ninth season. However, new episodes won't arrive until 2022. Until then, Hearties will have to content themselves with rewatching old episodes. Or, they can cue up one of these shows or movies on Hallmark's streaming service, Hallmark Movies Now. 
'When Hope Calls'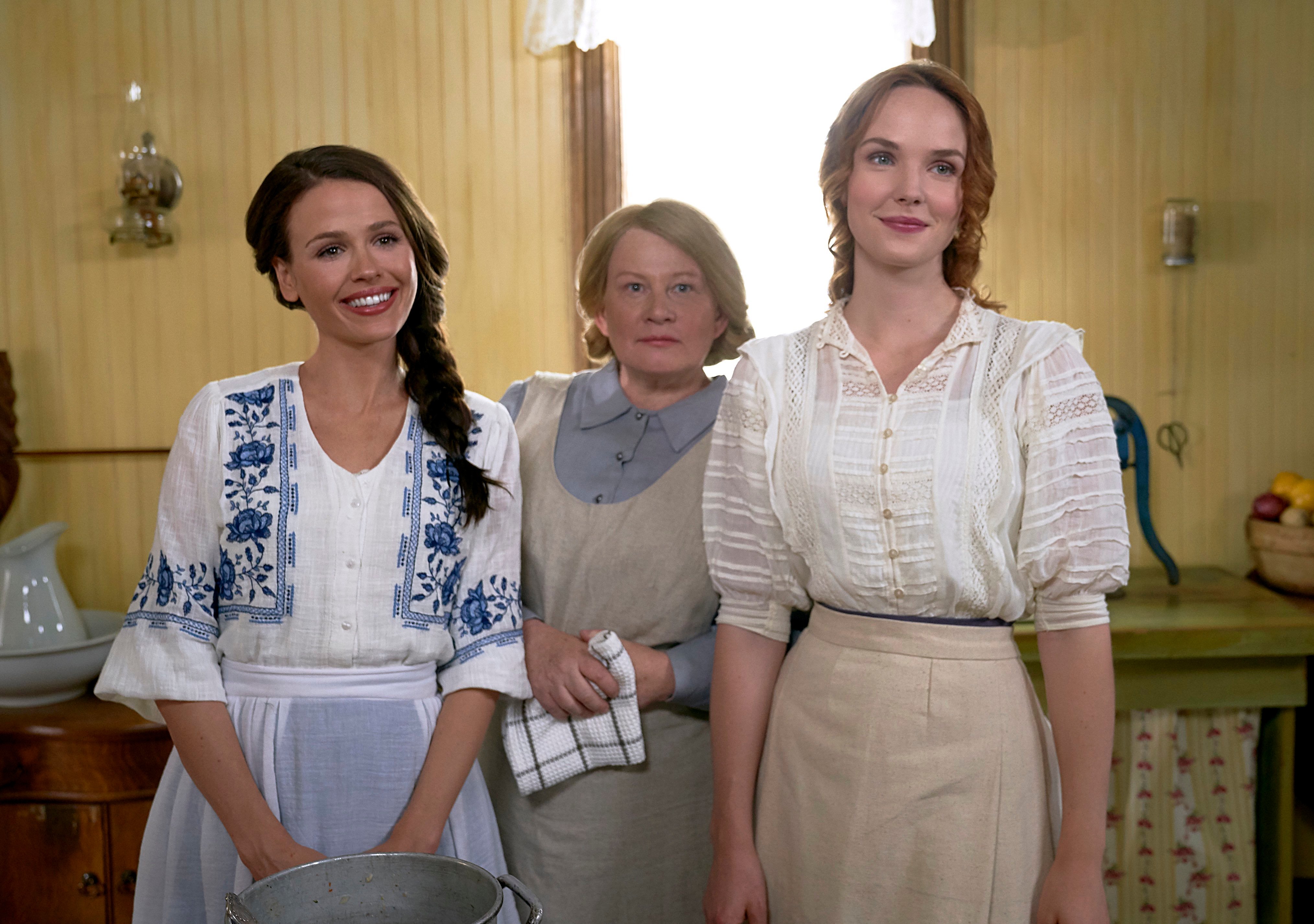 RELATED: 'When Hope Calls' Fans Urge Hallmark to Renew the Show for Season 2
It's not set in Hope Valley, but When Hope Calls exists in the same universe as When Calls the Heart. This streaming-only spinoff series follows two sisters, Grace (Jocelyn Hudon) and Lillian (Morgan Kohan) who open an orphanage in Brookfield, another town on the Canadian frontier. A few familiar faces make an appearance in the show's 10-episode debut season, including Rosemary (Pascale Hutton), Lee (Kavan Smith), and Nathan (Kevin McGarry).  
'Heartland' 
This long-running Canadian drama (14 seasons and counting) focuses on a pair of sisters and their family-run ranch in Alberta. When Calls the Heart's Kevin McGarry has a recurring role in later seasons as ranch hand (and love interest) Mitch Cutty, making this a must-watch for those Hearties who were on Team Nathan. 
'A Winter Princess'
Meanwhile, Hearties who were Team Lucas will want to stream A Winter Princess. Natalie Hall plays Carly, an event planner at a ski resort who teams up with the owner's brother Jesse (When Calls the Heart's Chris McNally) to help plan the annual Snow Ball. The two fall for each other, but Carly is actually a princess in disguise. Things get complicated when some of her royal relatives show up at the resort.   
'Legacy'
In Legacy, Brett Cullen plays Ned Logan, a widower raising his teenage children on a Kentucky horse farm in the years after the Civil War. This one-season series from the late 1990s originally aired on the now-defunct UPN network and should appeal to When Calls the Heart fans looking for another family-friendly historical drama. 
'The Man From Snowy River' 
This 1990s Australian drama (inspired by Banjo Paterson's poem "Man From Snowy River") is set in the late 19th century and follows the adventures of a rancher named Matt McGregor (Andrew Clarke) and his family in the township of Paterson's Ridge in the Australian Alps. Mare of Easttown's Guy Pearce plays Matt's son Rob; Hugh Jackman, Josh Lucas, and Olivia Newton-John are among the other actors who appeared during the show's four-season run. 
'Emily of New Moon' 
You can binge all four seasons of the Canadian series Emily of New Moon on Hallmark Movies Now. Based on the Emily of New Moon books by Anne of Green Gables author Lucy Maud Montgomery, it follows the adventures of a creative, imaginative orphan girl being raised by her strict relatives on Prince Edward Island around the turn of the 20th century.  
'Follow Your Heart' 
In this Amish romance, a travel writer (Galadriel Stineman) who was raised in the Amish community but has left that life behind returns to her home after her father's death. Once there, she finds peace in the quiet lifestyle and also reconnects with her first love, Isaac (Kevin Joy). But is she really ready to leave the modern world behind?
Check out Showbiz Cheat Sheet on Facebook!