'When Calls the Heart' Spoilers: Who Is the Mysterious Stranger Who Arrives in Hope Valley?
A stranger is coming to Hope Valley. In the March 28 episode of When Calls the Heart, "No Regrets," a mysterious young man arrives in town. While his identity isn't yet totally clear, there are a few hints about who he might be. 
The new 'When Calls the Heart' character is connected to Gowen Petroleum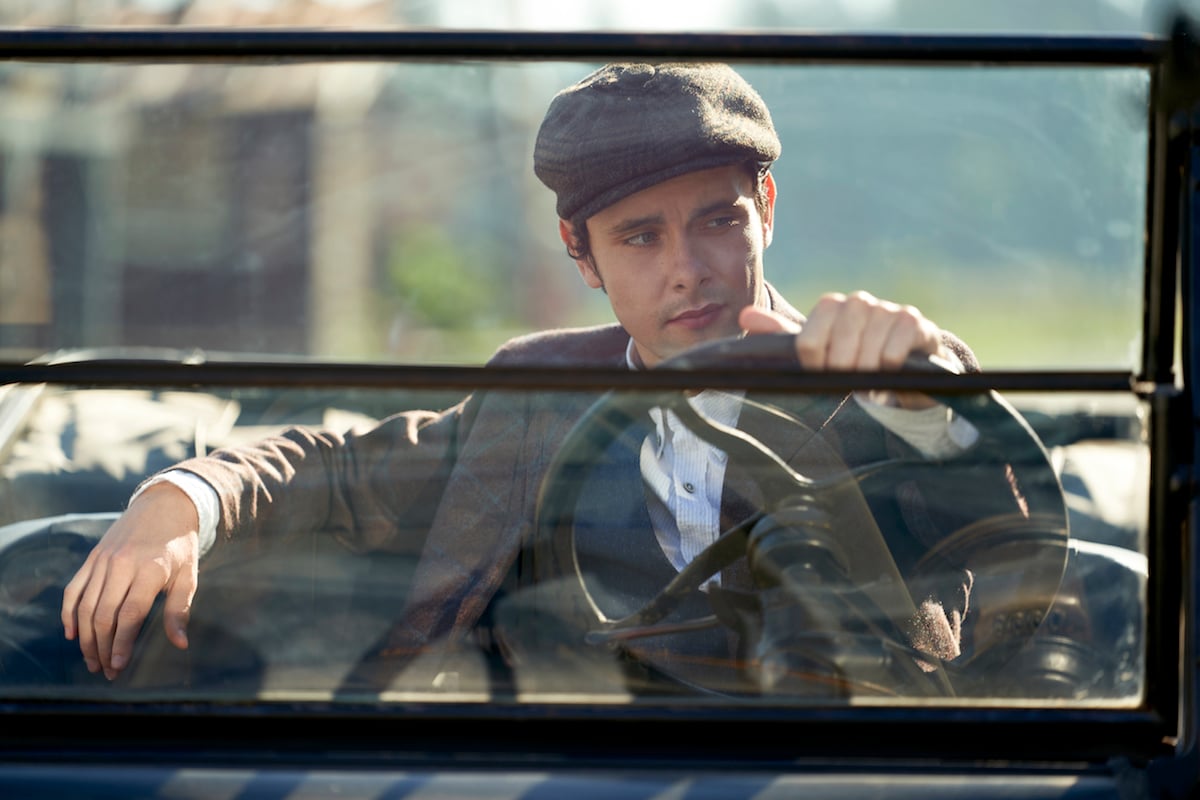 So far, we don't know very much about Christopher Hughes, the character who will be introduced in the sixth episode of season 8. He'll be played by James Drew Dean, who has previously appeared on the CW series Arrow and Netflix's Firefly Lane. 
However, one intriguing tidbit was revealed by the official When Calls the Heart Instagram account. A post teasing Christopher's arrival described him as having "an eye on Gowen petroleum." It also implied that his true intentions in coming to Hope Valley were a bit unclear. 
Photos from the upcoming episode show Christopher with Henry Gowen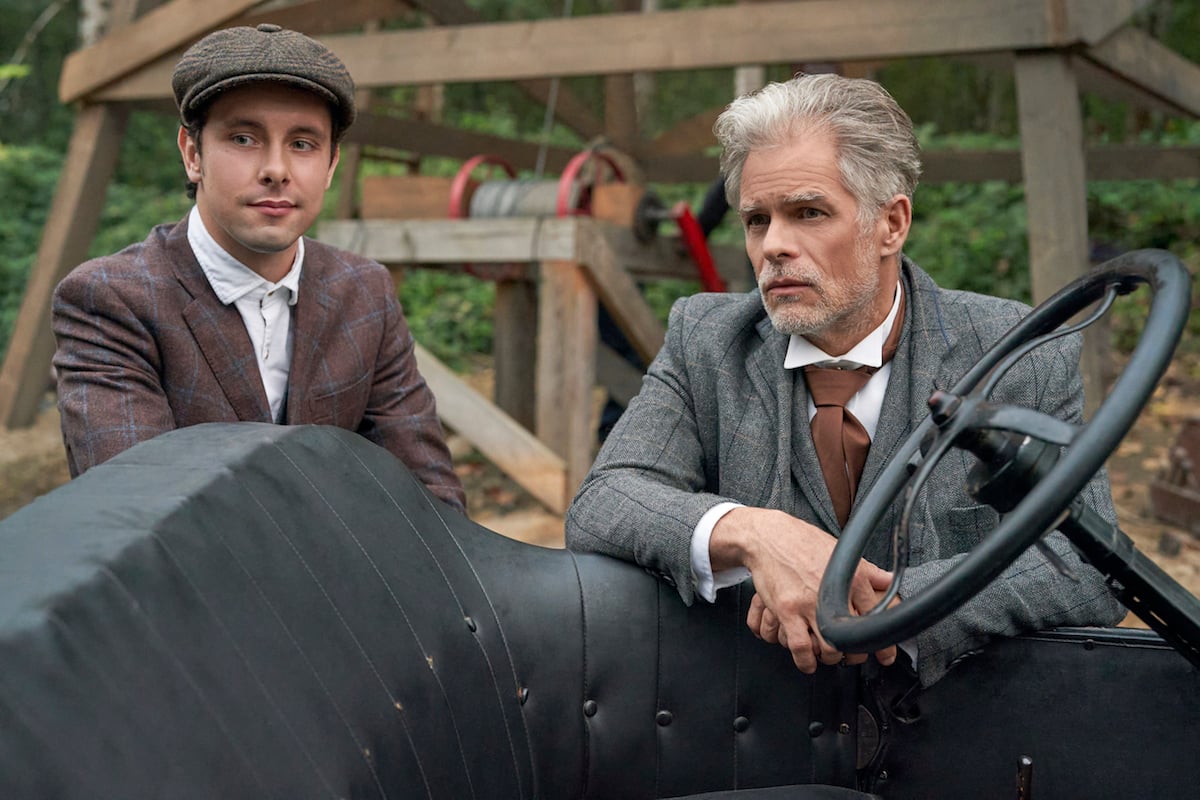 Several images from the upcoming episode of When Calls the Heart also suggest a relationship between Christopher and Henry Gowen (Martin Cummins), the founder of Gowen Petroleum. 
In one photo, Gowen and Christopher can be seen standing in front of what looks like the town's oil derrick. In another, they sit next to each other on a car's running board. It's hard to say exactly what their relationship is, but it's clear there's some kind of connection. 
Could Christopher be Henry Gowen's son?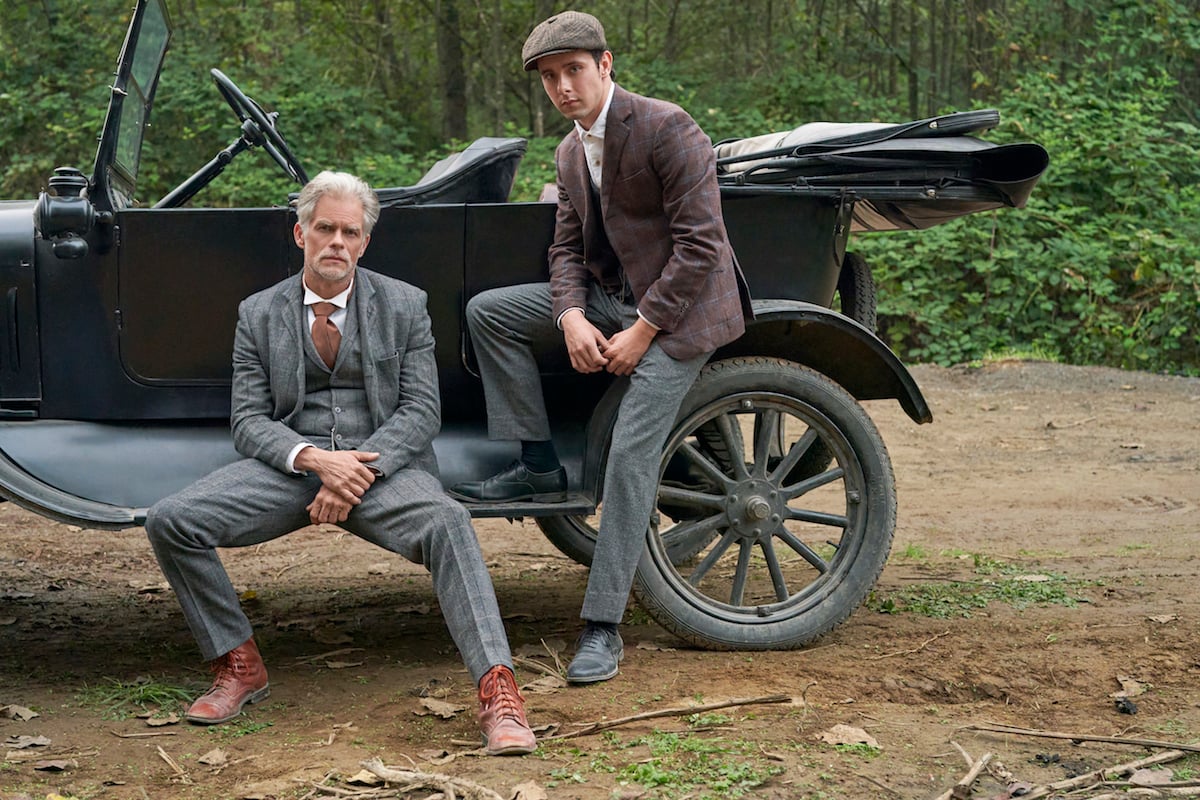 When Calls the Heart has been teasing some developments for Gowen's character since early in season 8. In episode 2, a letter he sent was returned, though the message had been opened. Gowen was upset, and shortly after he had another weak spell related to his high blood pressure. Also, after handing over control of Gowen Petroleum to Lucas (Chris McNally), he suddenly decided to get back involved with the business. 
We don't know a whole lot about Gowen's past before he came to Hope Valley, but it doesn't seem out of the question that he might have an estranged son. Another possibility is that Christopher is a slightly more distant relation — perhaps a nephew, much younger brother, or a cousin. In any case, that mysterious letter suggested that Hope Valley's resident villain was trying to connect with someone important to him, and that it wasn't going as well as he hoped.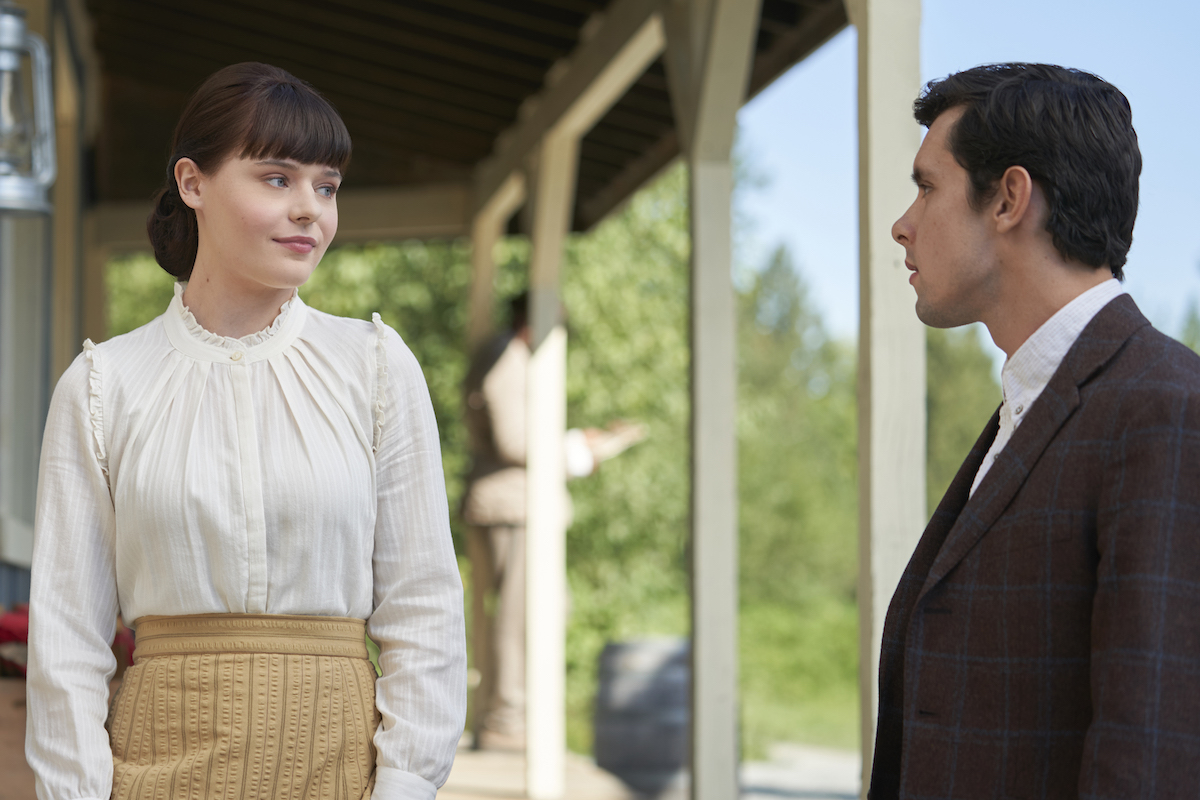 It's also possible that Christopher might be a love interest for another recent transplant to Hope Valley: Lee (Kavan Smith) and Rosemary's (Pascale Hutton) niece Rachel (Jennifer LaPorte). One photo shared by Hallmark shows the two talking, and Chrisopher looks like he'd be about the right age for 18-year-old Rachel. 
When Calls the Heart Season 8, Episode 6, "No Regrets," airs Sunday, March 28 at 9 p.m. ET on Hallmark Channel. 
Check out Showbiz Cheat Sheet on Facebook!