'When Calls the Heart' Star Chris McNally Opens Up About 'Wave of Hate' After Divisive Season 8 Finale
Elizabeth Thornton made her choice in the When Calls the Heart Season 8 finale, and not all fans are happy. In the episode, titled "The Kiss," the widowed schoolteacher (played by Erin Krakow) finally decided to move forward with a relationship with saloon owner Lucas Bouchard (Chris McNally). 
While Elizabeth's decision made some viewers very happy, those who were hoping she'd end up with Mountie Nathan Grant (Kevin McGarry) were crushed. Some of those disappointed viewers' haven't hesitated to express their feelings to the show's cast. 
Chris McNally faced the 'wrath' of some Hearties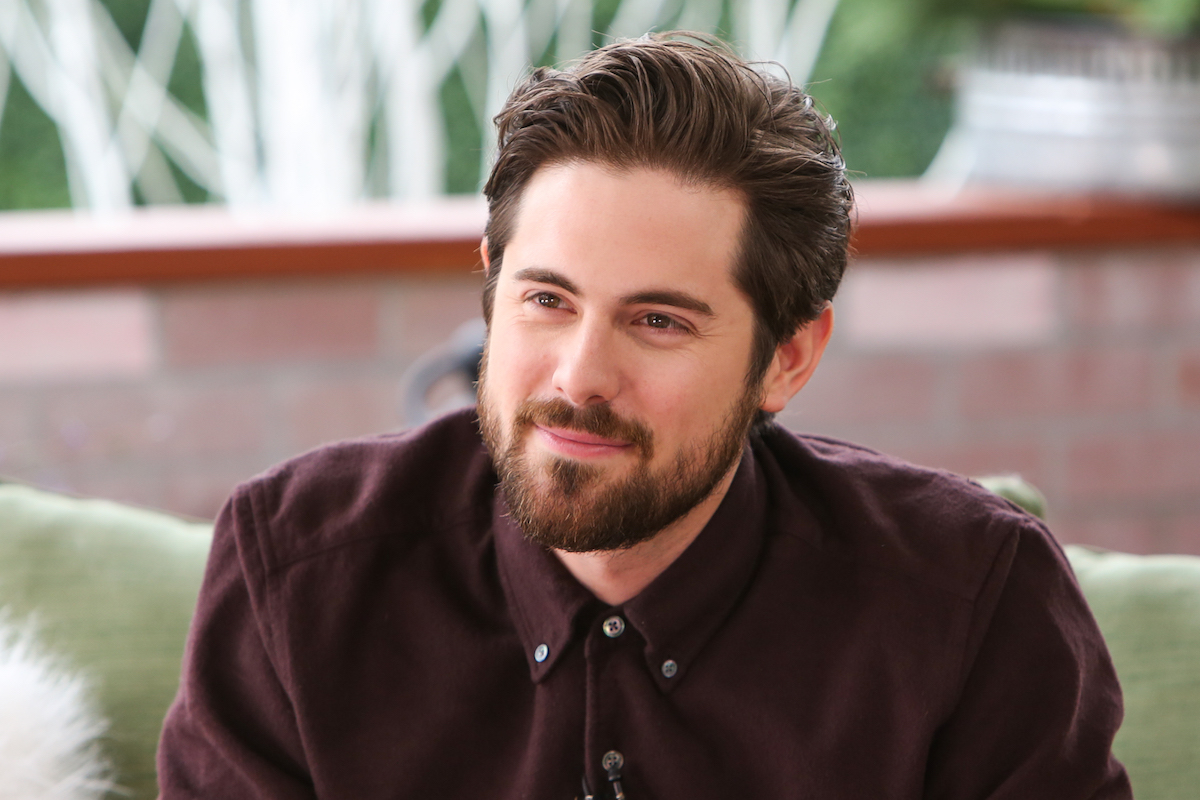 RELATED: 'When Calls the Heart' Star Erin Krakow Thanks Fans for Support Amid Controversial Season 8 Ending
McNally chatted with his When Calls the Heart co-star Paul Greene on the June 10 episode of Greene's podcast The Grass Is Greener (via YouTube). (Greene plays Carson Shepherd on the Hallmark Channel series.) He opened up about fans' reaction to the show's divisive season 8 ending, which had some Hearties directing their anger at him. 
"The end of season 8 was the first time I felt the wrath of some of the Hearties," the actor, who had previously only seen the positive side of the show's enthusiastic fandom, shared. 
"It switches quickly," he said. "It did take a little bit of recalibrating for me because everyone has been nothing but supportive … this was like a wave of hate."
Some of the messages he received were pretty nasty, though McNally tried to find the humor in the situation.
"People [were] writing me and being like, 'You're awful,'" he explained. "Another one I thought was funny was, 'You're a pretty good actor. Why don't you just get a job on another show?' Thanks?" 
'When Calls the Heart' wasn't trying to 'purposely mislead' people, McNally says
RELATED: 'When Calls the Heart': All the Signs Lori Loughlin Could Be Coming Back to the Show
When Calls the Heart kept fans guessing throughout season 8 about which man Elizabeth would ultimately choose. The back and forth left some viewers feeling like they'd been tricked into thinking the storyline would end with Elizabeth in a relationship with another Mountie. They felt the show had played up the drama for ratings.
McNally said the intent wasn't to lie to or mislead fans. But he pointed out that conflict was necessary to keep people interested in a show.
"Shows need ratings, otherwise they won't survive … Ratings are important," he said. "I don't think people were trying to purposely mislead anybody. I think they were trying to create an engaging drama. You don't have a story without conflict. What would happen? It's not interesting."
"Without drama and conflict, it's boring," Greene agreed, referencing the up-in-the-air fate of both his character and Henry Gowen (Martin Cummins). Both Carson and Henry left Hope Valley at the end of season 8, and we don't know yet if they'll be back for season 9. 
Chris McNally says Hearties are the reason the show 'keeps going' 
Though there was a vocal contingent of outraged Hearties speaking out after the finale, many others remain steadfast in their love of the period drama. 
Fans who were rooting for Lucas to win Elizabeth's heart were "very supportive," McNally said. And after the initial barrage of negativity, things have settled down, he added.
"That negativity is subsiding," McNally said. "I've gotten more messages about how happy they are and how much they love the show."
Overall, he said, his experience with the show's fans has been positive.
"I've been pleasantly surprised with how positive the Hearties are," he told Greene. "I have friends on other shows that don't receive the same kind of nice comments that we do. So they've always been very supportive, very warm, heartfelt, and genuine. And really passionate about how much they care about the show."
"They're the reason the show keeps going," he added.