'When Calls the Heart' Star Daniel Lissing Joins 'When Hope Calls' Cast
Another beloved When Calls the Heart actor will be appearing on When Hope Calls Season 2. Days after announcing that Lori Loughlin would be reprising her role as Abigail Stanton in the season premiere, GAC Family has confirmed that Daniel Lissing has also joined the show's cast. 
Daniel Lissing to appear in 'When Hope Calls: A Country Christmas'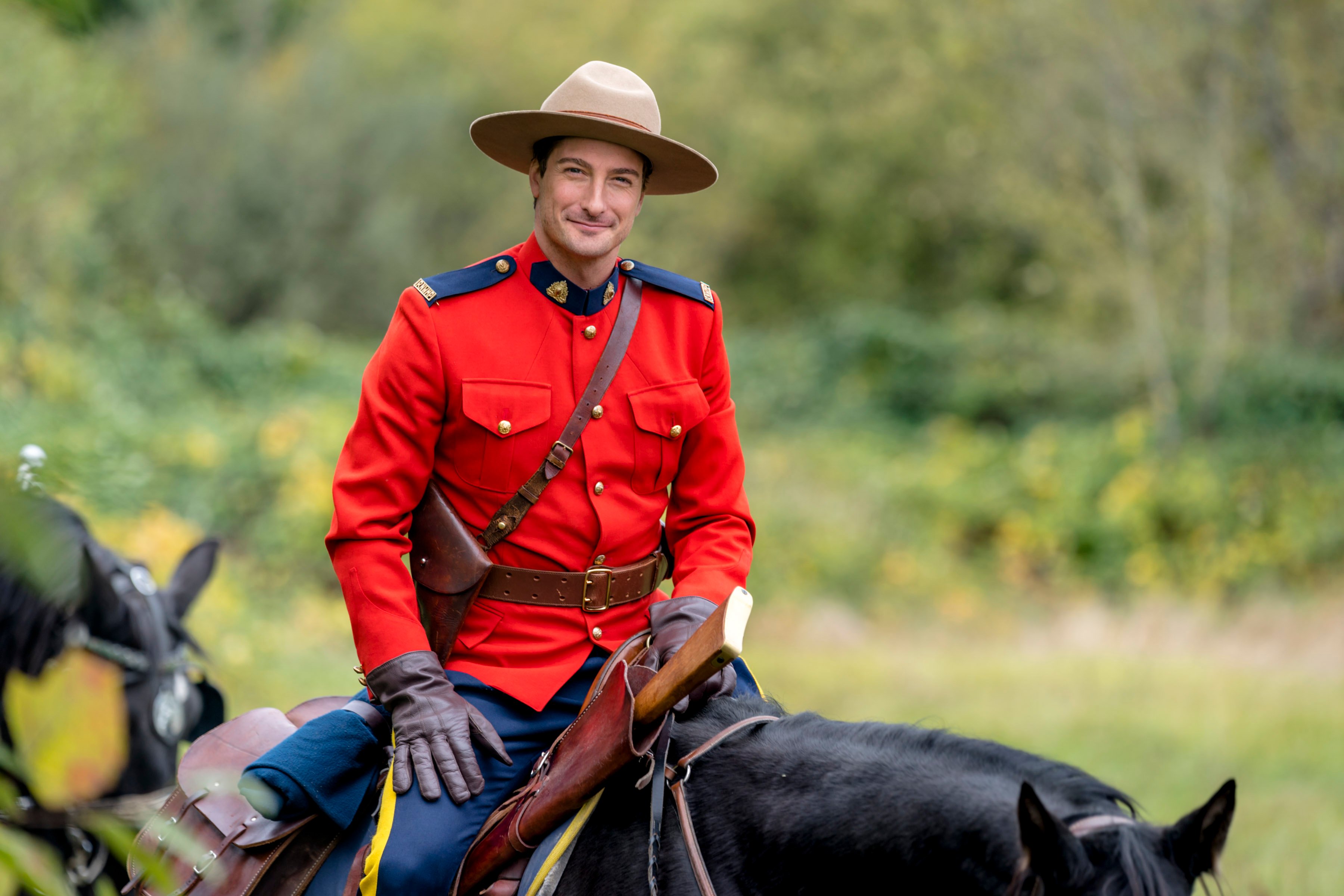 Hearties know Lissing as Mountie Jack Thornton on When Calls the Heart. He left the show in 2018 after his character died while on a training mission, leaving behind a widow, Elizabeth (Erin Krakow), and an unborn child.
Now, Lissing will be making an unexpected return to the When Calls the Heart universe when a second season of the spinoff show When Hope Calls premieres in December 2021. 
Lissing will play an as-yet-unknown character in the two-part season 2 premiere, When Hope Calls: A Country Christmas, Deadline reported. In the episode, the town of Brookfield comes together in an attempt to win the title of America's No. 1 Country Christmas Town.  
As Brookfield's residents put together a memorable Christmas festival, a visiting photojournalist named Paul is on hand to capture the magic. Meanwhile, Abigail and her son Cody (Carter Ryan) arrive in town to bring a boy to Lillian's (Morgan Kohan) orphanage. But not all of the town's residents are feeling the holiday magic, including a troubled boy at the orphanage. Then, a Secret Santa appears to fulfill some holiday wishes.  
'When Calls the Heart' fans react to news of Daniel Lissing's casting
Many When Calls the Heart fans were devastated when Jack's character was killed off in season 5. So, the news that Lissing would be returning in When Hope Calls was greeted with plenty of excitement from Hearties.
"I don't care if he's a ghost, long-lost twin or look-alike.  Just glad Daniel is back!!!" one person wrote in response to a tweet from GAC Family announcing the news. 
"I truly wonder what kind of part he'll play. The sky's the limit for sure!" another replied. 
Will Daniel Lissing play Jack Thornton in 'When Hope Calls'?  
So far, we don't know for sure who Lissing will be playing on When Hope Calls. His character Jack died at the end of When Calls the Heart Season 5, which would make it difficult for him to reprise that role. However, it's possible he could appear in a flashback scene, perhaps as the "dear friend from the past" with whom Abigail has "a profound conversation," per the episode description. It's even possible he could return as a ghost, as a few fans have speculated. 
Lissing could also play an entirely new character. He might be the Secret Santa who shows up to spread some Christmas Cheer in Brookfield. Or, he could play Paul, the visiting photographer who is on hand to capture every moment of Brookfield's Christmas festivities. To find out, fans will have to tune in when When Hope Calls: A Country Christmas airs Sunday, Dec. 18 at 8 p.m. ET on GAC Family. 
Check out Showbiz Cheat Sheet on Facebook!