'When Calls the Heart' Star Erin Krakow Heads Back to Work on Hallmark Channel Series
Actor Erin Krakow shared a selfie of herself heading back to work on 'When Calls the Heart' with her Twitter followers. She plays Elizabeth Thronton on the popular Hallmark Channel series, which was renewed for a ninth season in May.
Erin Krakow is heading back to Hope Valley. The When Calls the Heart actor took to Twitter on July 11 to let fans know that she was starting work on the next season of the popular Hallmark Channel drama. 
Erin Krakow shares an update with Hearties 
In recent years, Krakow has made a habit of sharing a selfie of herself going back to work on When Calls the Heart. She kept the tradition going in 2021, giving Hearties a heads up that production on season 9 was underway with her tweet. 
"#PlainSelfieNotAPlaneSelfie. See you soon Hope Valley!" the actor, who plays Elizabeth Thornton on the show, wrote. 
Fans were thrilled to learn that work on new episodes was beginning, with many tweeting in reply to express how excited they were. 
Pascale Hutton also shares 'When Calls the Heart' update 
Krakow's When Calls the Heart co-star Pascale Hutton also shared an update on season 9. The actor, who plays Elizabeth's close friend Rosemary Coulter, posted a photo to Instagram of herself being fitted for a costume. 
"Getting Rosemary ready!!!!' she captioned the post. 
When Calls the Heart director Peter DeLuise has also been sharing behind-the-scenes glimpses of prep for season 9. On July 11, he tweeted a photo of Hutton sitting behind Rosemary's desk in the office she shares with her husband Lee (Kavan Smith). 
"Rosemary is doing some redecorating," he wrote. "What will the Valley Voice Newspaper office look like in Season 9?"
'When Calls the Heart' Season 9 predictions and premiere date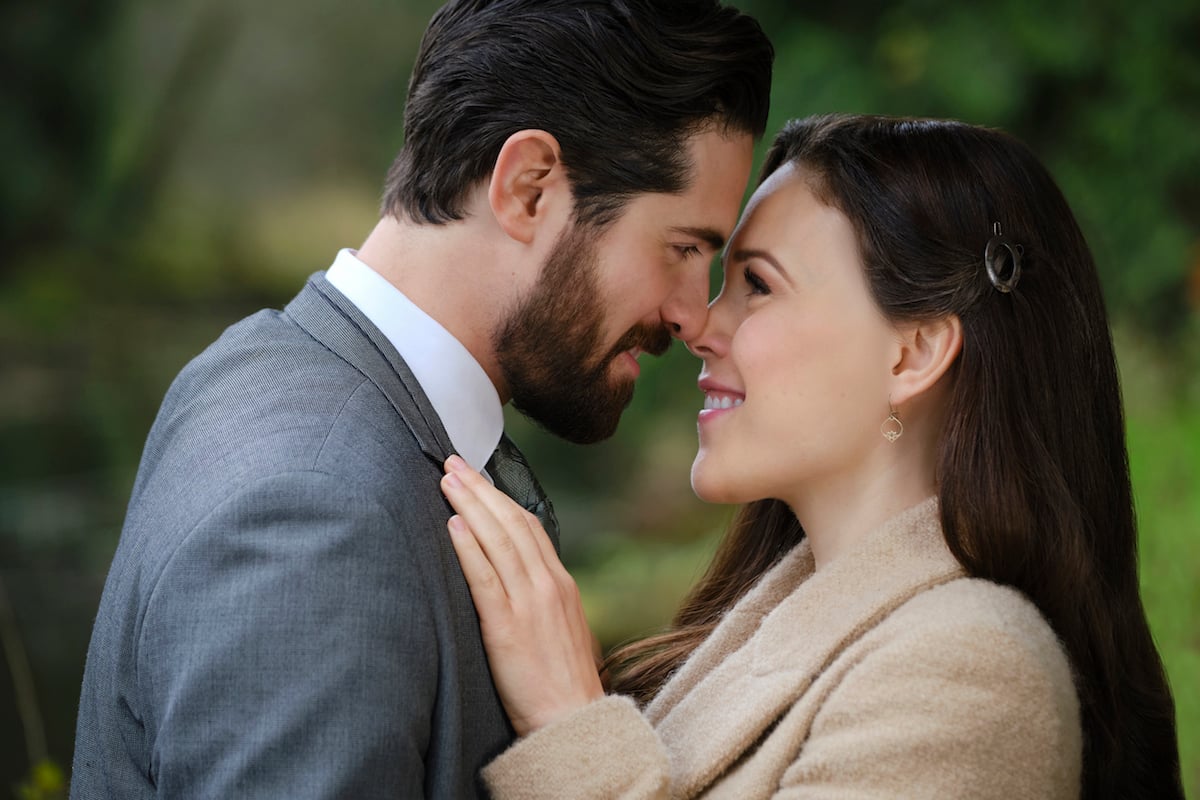 The news that the When Calls the Heart cast is back on set is sure to have fans speculating about what twists and turns might be in store for the upcoming season. 
Season 8 ended with Elizabeth finally choosing to pursue a relationship with saloon owner Lucas Bouchard (Chris McNally) over Mountie Nathan Grant (Kevin McGarry). The show's next season will see the new couple taking the next steps in their romance.
"I'm excited about Elizabeth being with Lucas … Now that the decision has been made, I think it will be really nice to see what that courtship actually looks like. I'm looking forward to some tender romantic scenes," Krakow said in an interview with TV Insider after the finale aired.  She also added that she hoped season 9 would feature more scenes with Elizabeth and her students. Season 8 featured fewer school-focused moments because of pandemic-related filming challenges.
As for Nathan, he'll be sticking around Hope Valley, and executive producer Brian Bird has said that the show's writers have plenty of interesting ideas about where to take his story. 
"We have plenty of great storylines for him," Bird said during an appearance on the Greenelines podcast in June. "He's not leaving town. He will be there. There's lots to do with Mountie Nathan." 
When Calls the Heart Season 9 will premiere sometime in 2022, according to Hallmark Channel. 
Check out Showbiz Cheat Sheet on Facebook!