'When Calls the Heart' Star Erin Krakow Thanks Fans for Support Amid Controversial Season 8 Ending
[Warning: This article contains spoilers for the When Calls the Heart Season 8 finale, "The Kiss."]
Elizabeth has found love again. During the When Calls the Heart Season 8 finale, which aired May 9, the widowed schoolteacher decided to move forward with a relationship with dashing saloon owner Lucas Bouchard (Chris McNally), putting an end to a love triangle that had lasted more than two seasons. 
Her choice divided loyal fans of the Hallmark Channel series. While some were thrilled Elizabeth followed her heart to Lucas, those who were rooting for a relationship between her and Mountie Nathan Grant (Kevin McGarry) were deeply disappointed. In a tweet on the night the episode aired, Erin Krakow — who has played Elizabeth since season 1 — celebrated the show's season 9 renewal and thanked fans for their support. However, a number of viewers have sworn off When Calls the Heart following the season 8 finale. 
Erin Krakow thanks 'When Calls the Heart' fans for letting her do a job she loves 
RELATED: 'When Calls the Heart' Season 9: Is the Hallmark Channel Series Canceled or Renewed?
On Sunday night, Krakow shared that Hallmark Channel had renewed When Calls the Heart for a ninth season. On Twitter, she thanked loyal fans — known as Hearties — for their getting behind the show. 
"I'm so grateful for you #Hearties! Thank you for all of your support," Krakow wrote. "Your passion for WCTH allows me to continue doing a job I LOVE! Thank you @hallmarkchannel for believing in us and bringing us back to Hope Valley! Season 9 here we come!"
Many people shared Krakow's enthusiasm about the show's renewal. But some who replied to her tweet were so upset over the ending of "The Kiss" that they vowed to stop watching the show entirely.
Hearties divided over the 'When Calls the Heart' Season 8 finale
It's no surprise that Elizabeth's choice of Lucas was controversial among fans of the period drama. Many viewers wanted to see her end up with another Mountie after the death of her husband Jack (Daniel Lissing) in season 5. 
Jack's death came not long after he and Elizabeth tied the knot, leaving some viewers feeling deprived of a true happy ending to the Mountie-teacher romance. Instead, Elizabeth was left to soldier on as a single mother to little Jack, who was born after her husband died.
Some of those frustrated fans took to social media to voice their feelings about the season 8 finale.
"This show is dead to me," one wrote in reply to a tweet from Hallmark Channel.
"No longer watching this show," another commented.
But plenty of other viewers seemed satisfied with Elizabeth's choice and said they were looking forward to future episodes.
"Aw I loved the ending. I was rooting for Lucas! So happy she followed her heart," one wrote on Instagram.
"I can't wait to see all the new and wonderful adventures for everyone next season," another wrote.
Erin Krakow and Chris McNally weigh in on the end of the triangle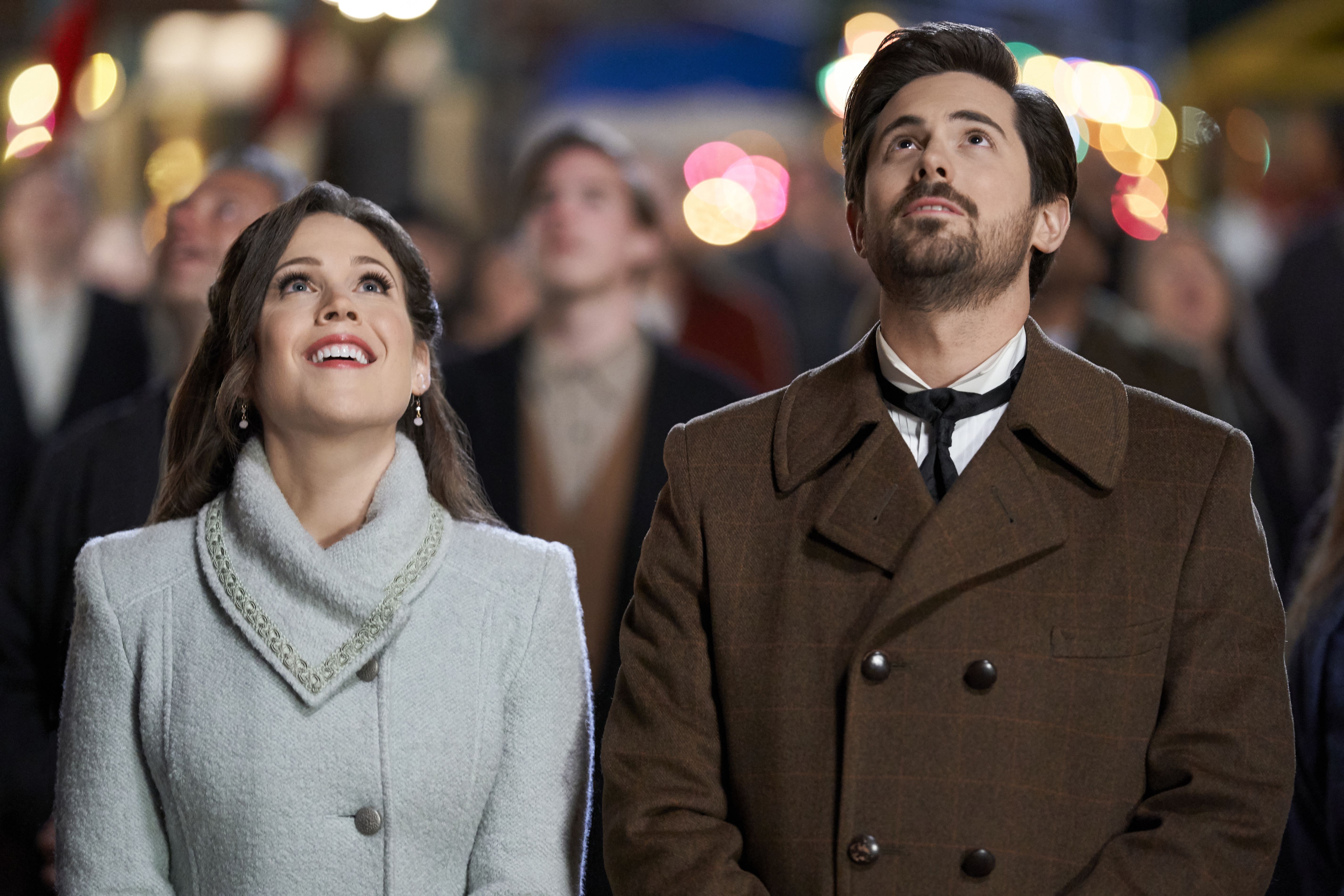 During an appearance on Hallmark's Bubbly Sesh podcast, Krakow spoke about the season-ending episode and how the show — and fans — can move forward. She pointed to the scene where Elizabeth explains her feelings to Nathan as one that she hopes gives people insight into her character's thought process. 
"I think it was really important to me that we give, especially Team Nathan, but that we give all of our viewers, a satisfying reason why she wasn't choosing Nathan," she said.
Krakow also highlighted a mid-episode conversation between Nathan and Lucas as one she hoped would help viewers disappointed by Elizabeth's choice come to terms with her decision. In the scene, Nathan tells Lucas — who is considering leaving Hope Valley — that Elizabeth has said she's not in love with him.
"I think it's an important step for them to see that these two characters are going to find a way to get along in their own way," she said. "Maybe they'll be best friends, maybe they'll have this competitive edge. We'll see."
As for McNally, he's looking forward to what the future holds for Elizabeth and Lucas.
"I'm just wondering, where do we go from here?" McNally said. "All I know from the show is the triangle."