'When Calls the Heart,' 'The Flash' Actor Logan Williams' Cause of Death Confirmed
Logan Williams' cause of death has been confirmed. The young actor who appeared on The Flash and When Calls the Heart died of a fentanyl overdose, according to the coroner's office in British Columbia. 
Logan Williams died in April 2020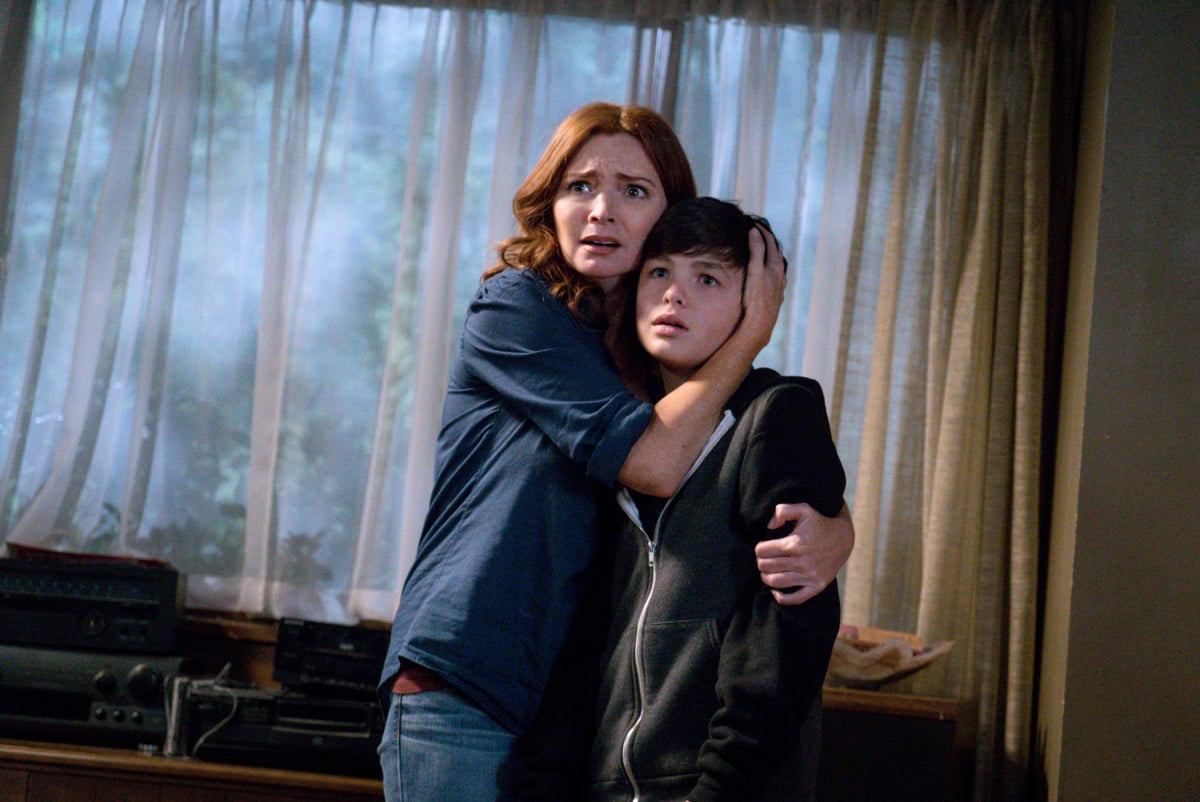 The 16-year-old Williams died on April 2, 2020. In May 2020, his mother Marlyse Williams, told the New York Post that her son likely died of a drug overdose. Now, the Coroners Service of British Columbia has confirmed that the actor died of "unintentional illicit drug toxicity (fentanyl)," ET reports.  
The coroner's report classified Williams' death as accidental. It also noted that the actor had "struggled with mental health concerns and had a history of consuming illicit substances." 
Marlyse told the Post that her son started using marijuana when he was 13, around the time he took a break from acting because he found the auditioning process too stressful. At some point, he started using fentanyl, a powerful synthetic opioid. Just a few days before his death, he told his mother that he planned to quit using drugs. 
Marlyse said that she hoped Logan's death raised awareness about drug addiction and the opioid epidemic.
"His death is not going to be in vain," she said. "He's going to help a lot of people down the road."
Logan Williams played young Barry Allen on 'The Flash' and Miles Montgomery on 'When Calls the Heart' 
Williams began acting as a child, his mother said, after a casting agent spotted him in a Vancouver mall. After the agent told him he could be an actor, he convinced his mother to let him pursue it. 
Soon, Williams landed a role in the Hallmark Channel movie The Color of Rain. Later, he appeared on shows such as When Calls the Heart, Supernatural, The Whispers, and The Flash. On the latter series, he played the younger version of The Flash/Barry Allen, while on When Calls the Heart, he played Miles Montgomery, one of Elizabeth Thornton's students. 
Williams' co-stars mourned his death 
After his death was announced, many who'd worked with Williams took to social media to share their condolences. 
"Heartbroken to learn of the passing of Logan Williams who played Miles Montgomery in several seasons of @wcth_tv," Erink Krakow, who plays Elizabeth, wrote on Instagram. "Logan was a beautiful, warm, silly, and talented young man. He could always make us laugh. He was just shy of 17 and had what I'm sure would have been a very bright future ahead of him."
"My friend Logan Williams passed away yesterday," tweeted When Calls the Heart actor Mitchell Kummen. "I am beyond sad! Proud to play older brother Dude. We had so much on set #wcth #Hearties.  Loved hanging out with [you on set]. You were such a talent.  Sending love to your mom."
"Heartsick to learn of Logan Williams' death at 16," tweeted John Wesley Shipp, who plays Henry Allen and Jay Garrick on The Flash. "He was 100% committed to playing young Barry Allen, and we missed him once we moved past that part of the story. Love and compassion to Logan's family and friends in your grief."
How to get help: In the U.S., contact the Substance Abuse and Mental Health Services Administration helpline at 1-800-662-4357.