When Greta Van Fleet Used a Led Zeppelin Reference as a 'Middle Finger'
Greta Van Fleet are among the most popular hard rock bands to debut in the 2010s. They've often been compared to one of the most popular hard rock bands of all time: Led Zeppelin. In fact, the comparisons are a huge part of Greta Van Fleet's image.
Most critics feel the similarities between the two bands are related to the instrumentation in Greta Van Fleet's songs as well as the sound of Josh Kiszka's voice. The lyrics of the two band's songs aren't often compared. However, Greta Van Fleet once referenced the lyrics to a Led Zeppelin song in one of their own songs as a "middle finger."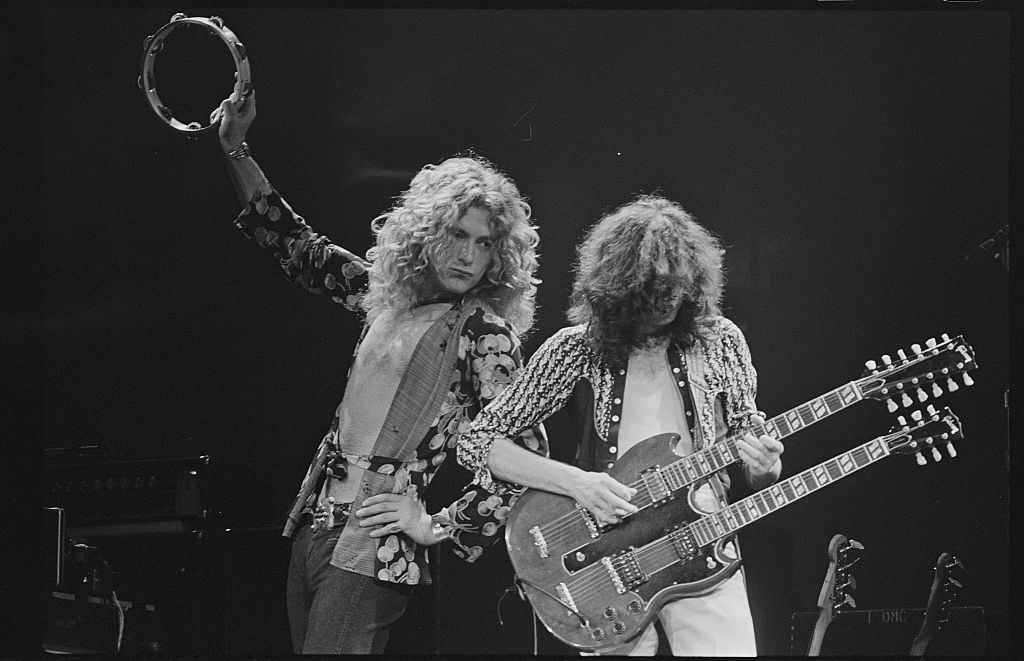 The origin of a 'very, very large' Greta Van Fleet song
One of Greta Van Fleet's more famous songs is called "Age of Man." With a title like that, it certainly has to be grand. The song's lyrics center on topics like beauty and the end of the world. In an interview with Consequence of Sound, Greta Van Fleet's Sam Kiszka opened up about the track's origin.
Kiszka said "It kind of started off just as a guitar bit. "Age of Man" took its time to live and come to life. And we sat in the studio a few nights, trying to work through it, bringing different elements to it, but eventually we kind of isolated ourselves on top of a mountain in the Chattanooga mountain range in Tennessee. And we just sat there all night, and we worked the entire thing out…and it turned out to be very, very large and very special."
RELATED: Does 'Stairway to Heaven' by Led Zeppelin Include a Satanic Message?
Kiszka said the track was designed to be a little more serious than the music for which the band is generally known. "Age of Man" was supposed to make listeners take its parent album, Anthem of the Peaceful Army, seriously. It also includes a lyric that many listeners understood as a reference to Led Zeppelin.
The Led Zeppelin reference in 'Age of Man'
"Immigrant Song" is perhaps one of Led Zeppelin's most famous tracks. It includes the lyric "We come from the land of the ice and snow." "Age of Man" includes the lyric "a brand new day, a brand new start/To wonderlands of ice and snow." According to Greta Van Fleet's Josh Kiszka, the reference was intentional.
RELATED: Led Zeppelin: Greta Van Fleet Told People to 'Move on' From Comparisons
According to Uproxx, he said "In some ways [the lyric about ice and snow] was a bit of a wink. There's winks everywhere. And I think that's what happens when you're just a fan of all this work. You tend to do unintentional homage. It just sort of flows out like a cultural language."
Kiszka added, "In some ways that [lyric] acts as a middle finger, too." He didn't elaborate on how the reference worked as a "middle finger." One could possibly interpret the lyric as Greta Van Fleet giving the "middle finger" to people who take issue with their music's similarity to Zeppelin's.
RELATED: Led Zeppelin on Greta Van Fleet, a Band Accused of Copying Them