'When Hope Calls': Abigail Helps Gabriel With a Dilemma in New Season 2 Sneak Peak
When Hope Calls fans just got another sneak peek at the show's upcoming Christmas special, and it seems like romance might be in the air in Brookfield. The new clip from the season 2 premiere of the When Calls the Heart spinoff shows Abigail (Lori Loughlin) offering Gabriel (RJ Hatanaka) some advice on the best gift to give a special person in his life. 
Lori Loughlin's character offers some helpful advice in the 'When Hope Calls' Christmas Special 
GAC Family shared the new When Hope Calls sneak peek on Twitter on Nov. 22. In the clip, Gabriel asks Abigail for her opinion about three possible Christmas gifts for a friend: perfume, a rolling pin, and a scarf. 
Abigail immediately nixes the perfume after getting a whiff of the scent. "You would not be a friend of Lillian's if you gave her this," she says. 
Gabriel is surprised that Abigail guessed he was shopping for Lillian (Morgan Kohan). She tells him it was a lucky guess. 
The rolling pin doesn't impress Abigail either. She points out that Lillian probably doesn't want something so practical as a "household appliance." 
Abigail suggests Gabriel give Lillian a more thoughtful gift 
With the perfume and rolling pin out of the running, what's the verdict on Gabriel's third idea, the scarf? Abigail thinks it's nice. But will it convey what Gabriel hopes it will to Lillian? 
"It says, 'I like being your friend,'" Abigail tells the mountie. "Is that the message you want to send?" 
Apparently not, based on Gabriel's embarrassed reaction. Abigail gently suggests he give Lillian the kind of gift you can't get in a store. 
"Why don't you just speak to her from your heart? That's a gift that can keep on giving," she says. 
Abigail reunites with Jack Thornton (Daniel Lissing) in 'When Hope Calls: A Country Christmas'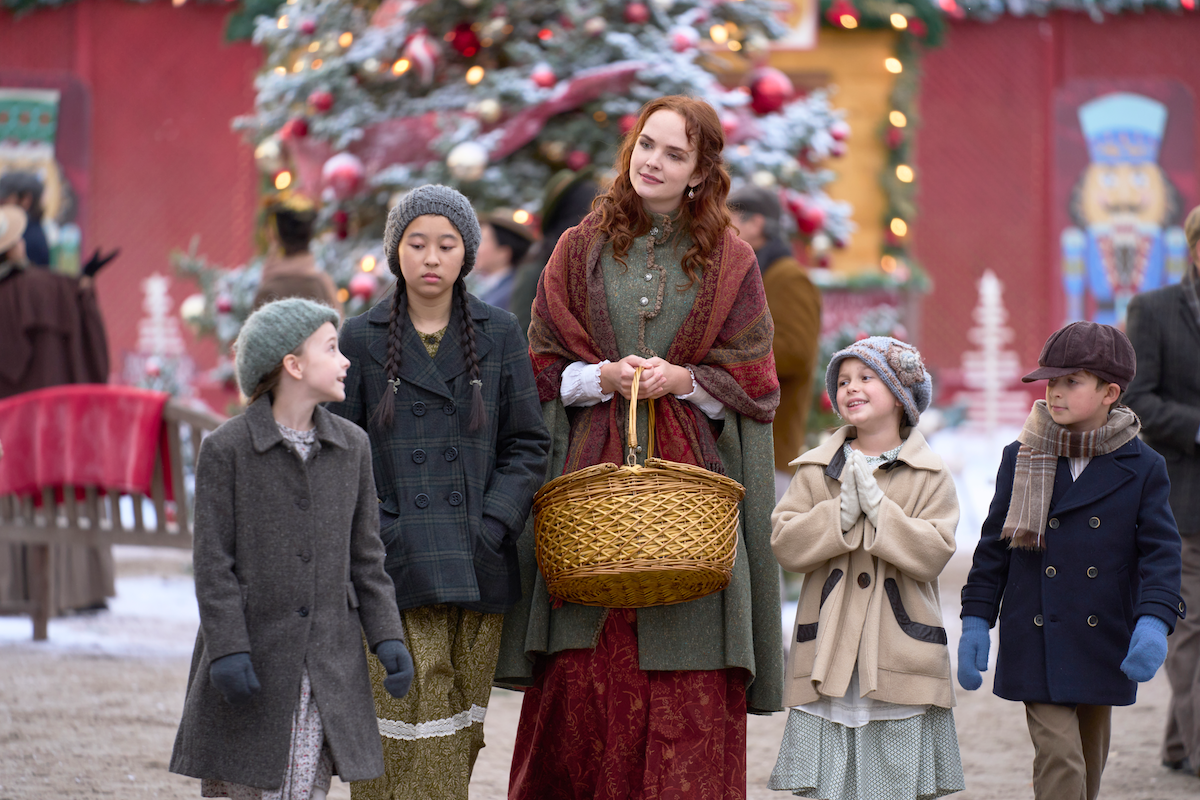 Gabriel won't be the only mountie with whom Abigail has a conversation in When Hope Calls: A Country Christmas. The much-anticipated season 2 premiere will also feature Daniel Lissing reprising his role as Jack Thornton from When Calls the Heart. 
Teaser images from the upcoming holiday special show Loughlin's character facing Thornton's Jack. Exactly how his character's appearance will be explained isn't clear, given that Jack died in When Calls the Heart Season 5. It's possible he'll be appearing in a dream sequence or as a ghost in When Hope Calls. We do know his return will be brief. ET reports that the actor will appear in just one scene.
The return of Loughlin and Lissing has some When Calls the Heart particularly excited for the When Hope Calls Season 2 premiere. Jack was a beloved character who has been much missed since he was killed off in season 5. And many Hearties were disappointed when Loughlin was fired and her character written off the Hallmark Channel series in season 6 after her involvement in the college admissions scandal came to light. While neither character will be returning to When Calls the Heart as of now, many fans are thrilled to see them back on screen.   
When Hope Calls: A Country Christmas airs Saturday, Dec. 18 at 8 p.m. ET on GAC Family.
Check out Showbiz Cheat Sheet on Facebook!