'When Hope Calls' Season 2: What Happened to Grace and Chuck?
When Hope Calls returned for its long-awaited second season on Dec. 18. But as fans who tuned in to watch the When Calls the Heart spinoff show's Christmas special discovered, there have been some changes in Brookfield since we last saw the quaint frontier town. While many of the show's original characters are back for season 2, some faces were missing, including Jocelyn Hudon as Grace and Greg Hovanessian as Chuck. 
[Warning: This article contains spoilers for When Hope Calls: A Country Christmas.]
Grace and Chuck fell in love in 'When Hope Calls' Season 1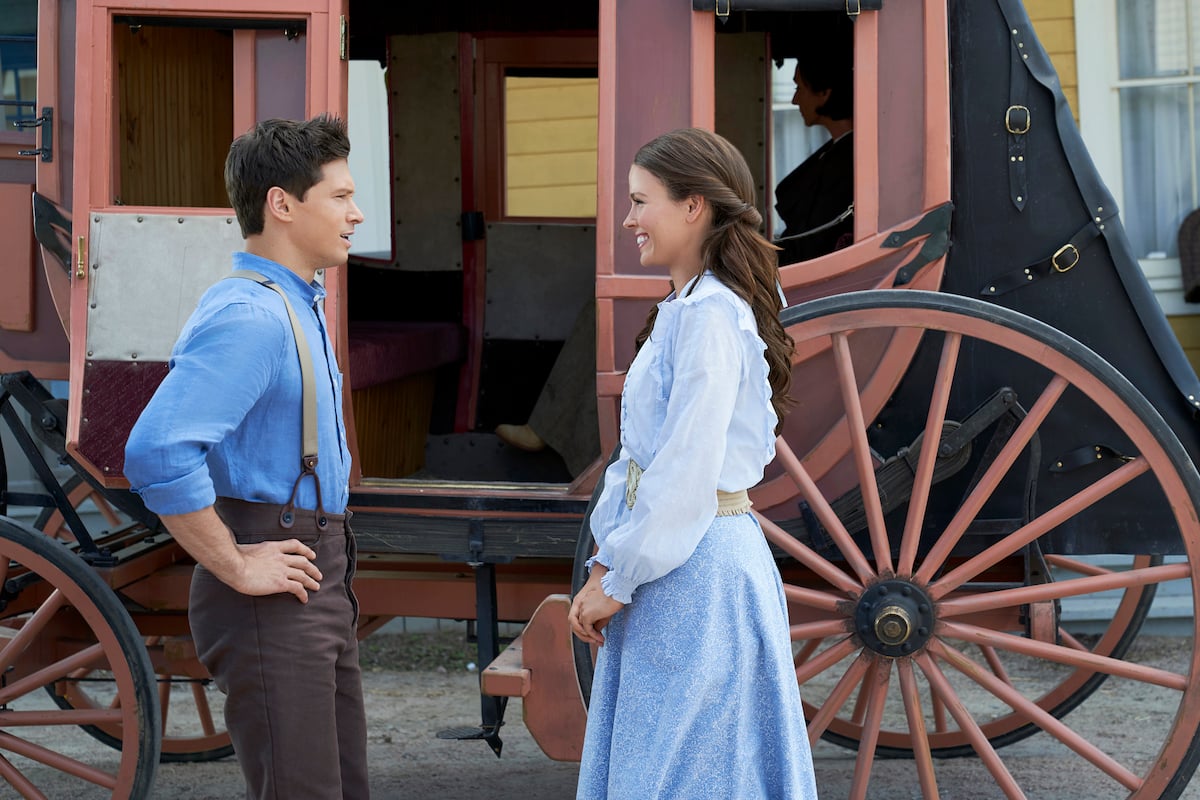 RELATED: 'When Hope Calls' Season 2: RJ Hatanaka Teases 'Some Exciting Stuff' for Gabriel and Lillian When Show Returns
First, a quick refresher for those who don't quite remember how we left things at the end of When Hope Calls Season 1. 
Sisters Lillian (Morgan Kohan) and Grace were running the New Hope Orphanage in Brookfield. Lillian grew up in the town, but Grace had moved there as an adult after she and Lillian reconnected after years apart. The more impulsive Grace has always dreamed of seeing the world, though she also wanted to be with the sister she had been separated from for so long.
In the season finale, one of Lillian and Grace's orphans, Helen, needed to travel to London, where her grandfather lived. She needed a chaperone for the long journey, and Grace volunteered. As she prepared to bid farewell to Brookfield, Grace also hoped to say goodbye to Chuck, with whom she'd developed a serious connection over the course of the season. But Chuck's mother Tess (Wendy Crewson) wanted to keep the two apart. She let him head off on a cattle drive without telling him Grace was planning to leave. 
Fortunately, Chuck learned of Grace's plans and was able to make it back to Brookfield just before she left. The two shared a kiss before she boarded the stagecoach to start her long journey to London.
Chuck and Grace are married in 'When Hope Calls' Season 2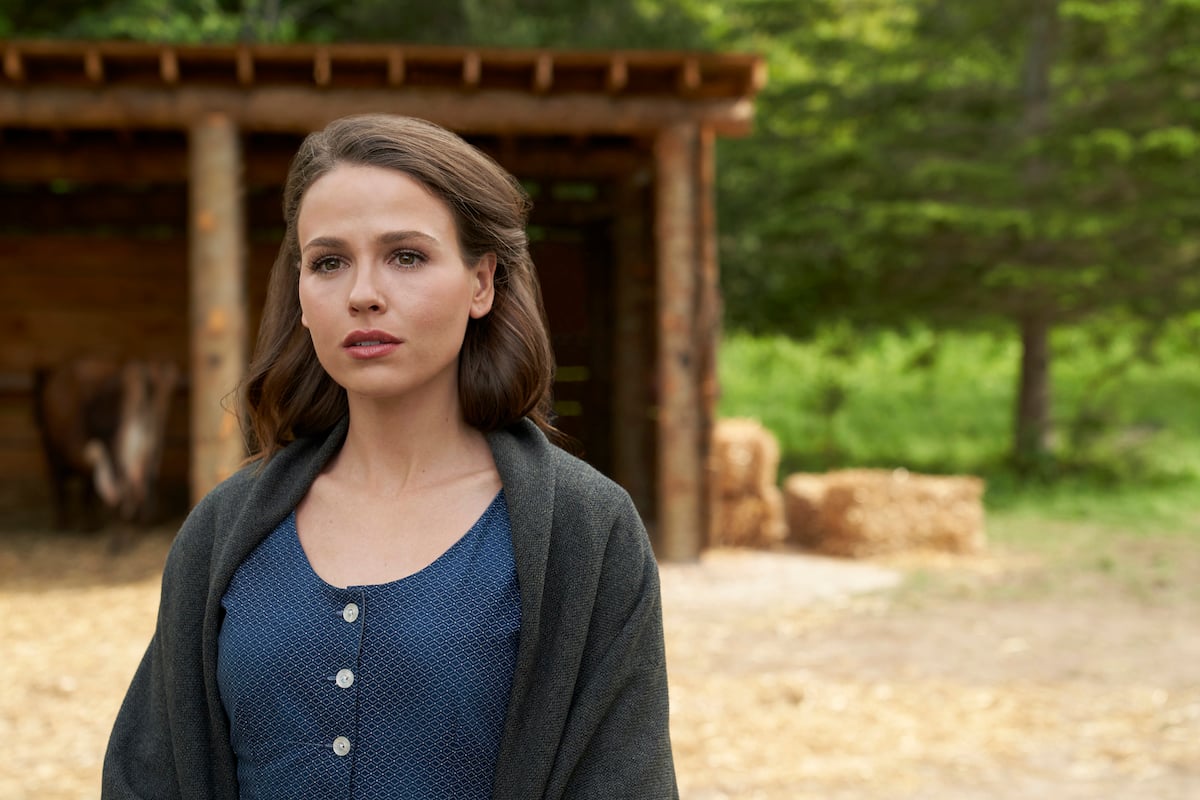 RELATED: 'When Hope Calls' Season 2: How to Watch the 'When Calls the Heart' Spinoff (Hint: It Won't Air on Hallmark Channel)
In When Hope Calls: A Country Christmas, we learn that Grace never returned to Brookfield after leaving at the end of season 1. Instead, she decided to stay in London, as Lillian reveals as she tells a bedtime story to the orphans.
Not only has Grace moved to London, but Chuck decided to follow her there. The two are now married. That's left Tess pretty unhappy. She was already a widow, and with Chuck's departure, she now has no family near her in Brookfield. In the Christmas special, she takes out her frustration at not seeing her son for the holidays on her employees. The tough ranch owner demands they work Christmas Day, which causes them to quit. 
Tess is also mad at Lillian. She wanted her to force her sister to return to Brookfield for a visit. But Lillian tells her that she can't make Grace do anything. Meanwhile, Lillian is wondering if she's up to running the orphanage on her own.
Could Grace and Chuck come back to Brookfield? 
Right now, it sounds like Grace and Chuck are happily settled in London. So, is there any chance they could someday return to Brookfield? The When Hope Call writers have certainly left open the possibility, though there are no guarantees. However, Abigail Stanton (Lori Loughlin) was written off of When Hope Calls' parent series When Calls the Heart back in 2019. But she reappeared in the Christmas special. That could give fans cause to hope that we might someday see Chuck and Grace again. 
Check out Showbiz Cheat Sheet on Facebook!