When 'Outlander' Author Diana Gabaldon Wrote Another Episode, She Had No Idea It Would Be the Season 7 Premiere
'Outlander' author Diana Gabaldon occasionally writes an episode of the Starz hit, but when she wrote her latest episode, she thought it would be part of season 6.
Outlander author Diana Gabaldon has been a consultant on the Starz drama since it debuted nearly a decade ago. And occasionally she writes an episode of the hit TV series. However, she had no idea that when she penned her latest episode that it would end up being the season 7 premiere.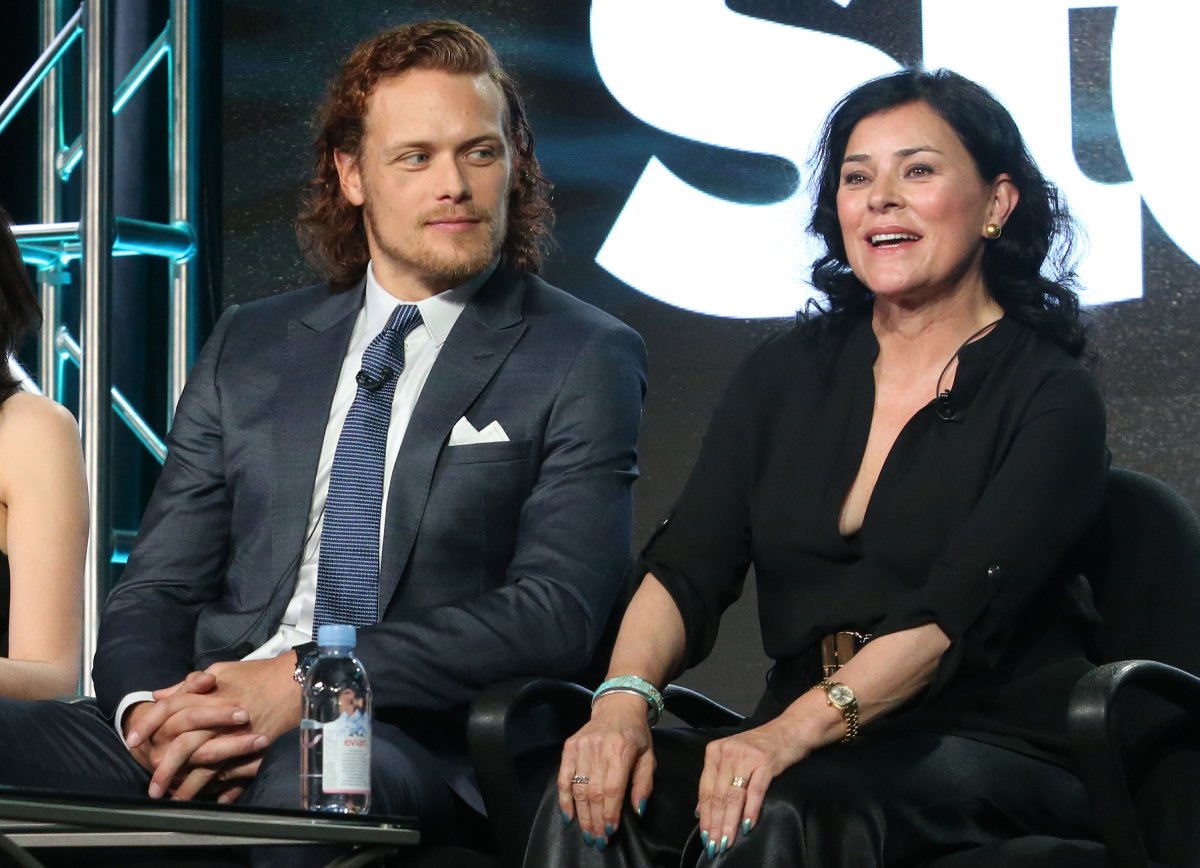 'Outlander' season 7 is currently in production
Weeks before Starz aired the Outlander Season 6 finale, the cast and crew were already back on set in Scotland filming season 7. But the first four episodes that they are working on for the upcoming season were supposed to be part of season 6.
The pandemic delayed season 6 for months. And when they were finally able to start filming, star Caitriona Balfe (Claire Fraser) discovered she was pregnant. This led to producers cutting season 6 down from 12 to eight episodes.
"There was going to be a point where I wouldn't be able to shoot anymore," Balfe explained to Entertainment Weekly. "Instead of writing Claire out of a few episodes, they decided instead to stop at a certain point, and then tack whatever episodes we didn't do onto this season that we're shooting now [season 7]. But that decision wasn't made, probably, until halfway through shooting."
Diana Gabaldon had no idea she was writing the season 7 premiere
Executive producer Maril Davis says that the eighth episode of season 6 wasn't changed or re-written after the decision was made that it would be the season finale. Instead, she says they "got lucky that the episode ended on a cliffhanger."
"This episode [finale] was written as it's written now," Davis told EW. "It seemed the perfect place to end once we realized we couldn't do those last four episodes. It was like a miracle. A perfect place to end. It's a cliffhanger and I feel like we really lucked out."
The scripts for episodes nine through 12 didn't change much, either. And it was Gabaldon who wrote the episode that was originally supposed to be Season 6, Episode 9.
The author recently responded to a fan on Twitter who asked if she had written an episode for season 6. Gabaldon replied that she did, but "it was 609." She added, "So then they truncated S6 to 8 episodes. Small bits of my script are used in ep. 701, though."
'Outlander' Season 7 will wrap up threads from season 6
Since fans have technically not seen all of the original season 6 — which was based on Gabaldon's sixth book A Breath of Snow and Ashes — there are still a lot of questions that need to be answered. Balfe noted that when season 7 starts, there will "definitely be a conclusion to some of these threads" from season 6 and they will be "tied up early on."
Fans will find out who killed Malva Christie (Jessica Reynolds), and they'll see if Claire will face trial for murder. Then, the story will move on to the events of book seven, An Echo In the Bone.
"We have so many storylines. So many different places. The trajectory — we cover so much terrain," Davis explained. 
"I really feel sorry for our production designer, art department, costume designer and her team. It's such a huge season. We almost can't wrap our arms around it. It's not only the extra four episodes, it's just, the Revolution is here. It's going to be really exciting."
Outlander seasons 1 through 4 are now playing on Netflix, and season 5 will arrive on May 10. Season 6 is available on the Starz app, or via Hulu with the Starz add-on.