When Steven Spielberg's 'West Side Story' Could Be on Disney+
The West Side Story release date is getting closer and closer. The highly anticipated movie musical comes out in theaters Dec. 10, 2021. Disney owns 20th Century Studios, which produced the movie. Given that, here's what we know about Steven Spielberg's West Side Story being on Disney+.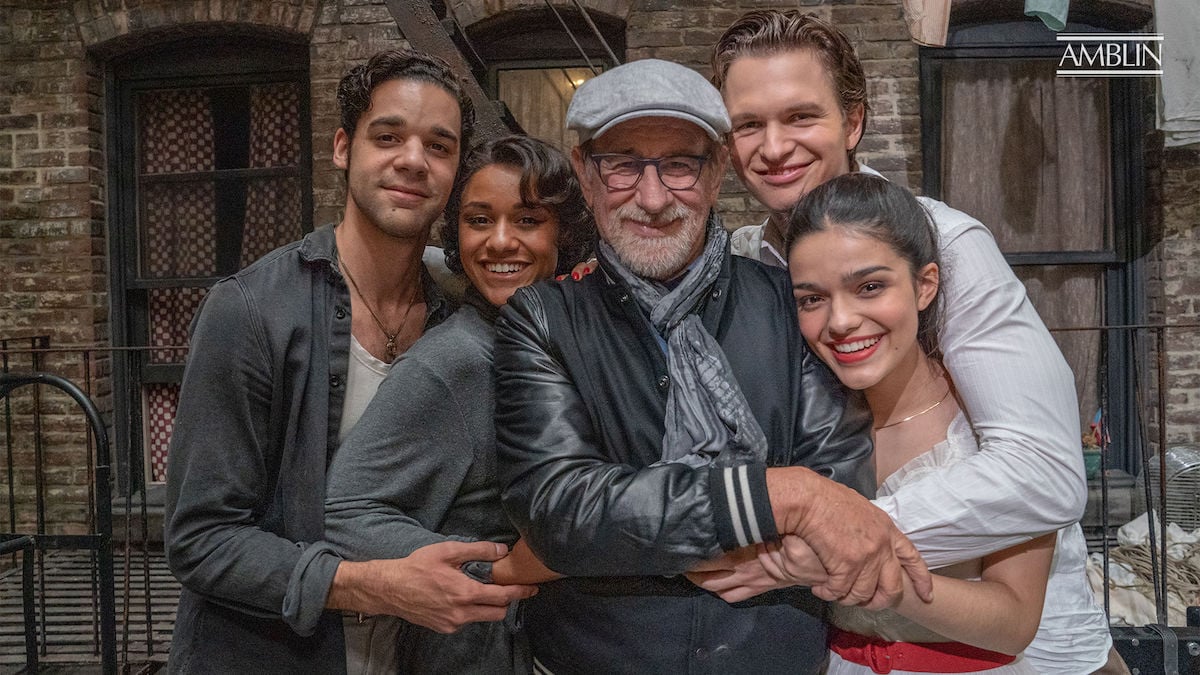 Disney-owned movies will debut exclusively in theaters for remainder of 2021
Unlike Disney's earlier 2021 releases, West Side Story will debut exclusively in theaters. Disney announced the remaining of its 2021 release plan on Sept. 10. It said audiences are growing more comfortable with going to the movies in person now following the coronavirus (COVID-19) pandemic shutdowns.
Ryan Reynolds' Free Guy was the first Disney-owned title not to go straight to Disney+ upon its debut in 2021. Black Widow, Mulan, Raya and the Last Dragon, Cruella, Soul, and Luca all had unique release plans. Scarlett Johansson sued Disney for breach of contract when it debuted Black Widow in theaters and on Disney+ with Premier Access. The lawsuit was settled by Sept. 30. Marvel's Shang-Chi and the Legend of the Ten Rings debuted exclusively in theaters on Sept. 3.
The rest of Disney's titles will debut exclusively in theaters for the rest of the year. The upcoming Disney animated movie Encanto will debut in theaters on Nov. 24 and be added to Disney+ for free in time for the December holiday season.
RELATED: 'West Side Story': Rita Moreno Reveals Steven Spielberg 'Completely' Changed 'America'
Will Steven Spielberg's 'West Side Story' be on Disney+?
Spielberg's West Side Story adaptation will have "a minimum 45-day exclusive theatrical release," per Disney's announcement. West Side Story could be on Disney+ by the last week of January 2022. But only if Disney and 20th Century Studios decide to make it available for streaming.
A new speak peak at West Side Story was released by 20th Century Studios and Disney on Oct. 27. In it, Spielberg toasts with the cast and crew on set as he says:
"This is a tradition on all of our movies where we toast the first shot and we toast the last shot. And I just want to say that we have been actually in production on this for months. But now, to actually bring all those elements together as one voice into an ensemble. I'm just so proud and honored that I got this shot late in my career of being able to tell this story based on the 1957 Broadway musical."
The sneak peak also shows brand new clips of Rita Moreno, Ansel Elgort, Rachel Zegler, Ariana DeBose, David Alvarez, and the rest of the West Side Story remake cast. Two new photos of Elgort and Zegler as Tony and Maria and DeBose and Alvarez as Anita and Bernardo were also released on Oct. 27.
RELATED: 'West Side Story': 1 Small Song Change Created One of the Best Scenes in Movie History — Will Steven Spielberg's Follow Suit?
Steven Spielberg's 'West Side Story' cast
Spielberg's West Side Story cast features familiar Hollywood faces like Moreno and Elgort, plus Broadway actors like DeBose, Alvarez, Mike Faist, Brian d'Arcy James, and more. Maria is Zegler's breakout role. And it helped her land the role of Snow White in the upcoming Disney live-action remake.
Moreno won an Oscar for playing Anita in 1961's West Side Story. She plays shop owner Valentina in Spielberg's remake in addition to executive producing. The EGOT winner told Variety she loves Spielberg's interpretation. Not only for his unique vision, but also because he didn't dare compete with the original film.
"They weren't going to compete with something that's so iconic," she said.
The 1961 West Side Story is available for rent and purchase for streaming on Amazon Prime Video, YouTube, and the iTunes store.