Where Can You Watch the Original 'When Calls the Heart' Movie?
Hallmark Channel viewers can't get enough of When Calls the Heart. Seven seasons of the family-friendly, frontier-set drama have aired on the network, with an eighth currently in production. But what some devoted fans might forget is that the Hope Valley story didn't start with the show. Before there was When Calls the Heart the TV series, there was When Calls the Heart the TV movie. 
The 'When Calls the Heart' movie aired in 2013 
In 2013, the When Calls the Heart TV movie aired on Hallmark Channel. The film was inspired by a series of books by author Janette Oke. English actor Poppy Drayton played a young, well-off woman named Elizabeth Thatcher who takes a job as a teacher in a small town in Western Canada. While traveling to her new home, she reads from the journal of her aunt Elizabeth (Maggie Grace), who took a similar job years earlier. 
Oke was a popular author with a devoted following, and Hallmark Channel had already aired an adaption of one of her books. The 2003 movie Love Comes Softly starred Katherine Heigl and spawned multiple sequels. So it was no huge surprise that When Calls the Heart resonated with viewers. Soon after, the network asked the film's producers if they were interested in turning it into a TV series, executive producer Brian Bird explained in an interview with From the Desk of Kurt Manwaring. 
Producers made a few changes when turning the film into a TV show. Most notably, Erin Krakow stepped into the role of the younger Elizabeth. Now, many fans can't imagine anyone else playing the character. Despite — or because of — the updates, the new series, which premiered in 2014, was a hit with viewers and spawned a passionate fanbase who dubbed themselves Hearties. 
The 'When Calls the Heart' movie isn't available to stream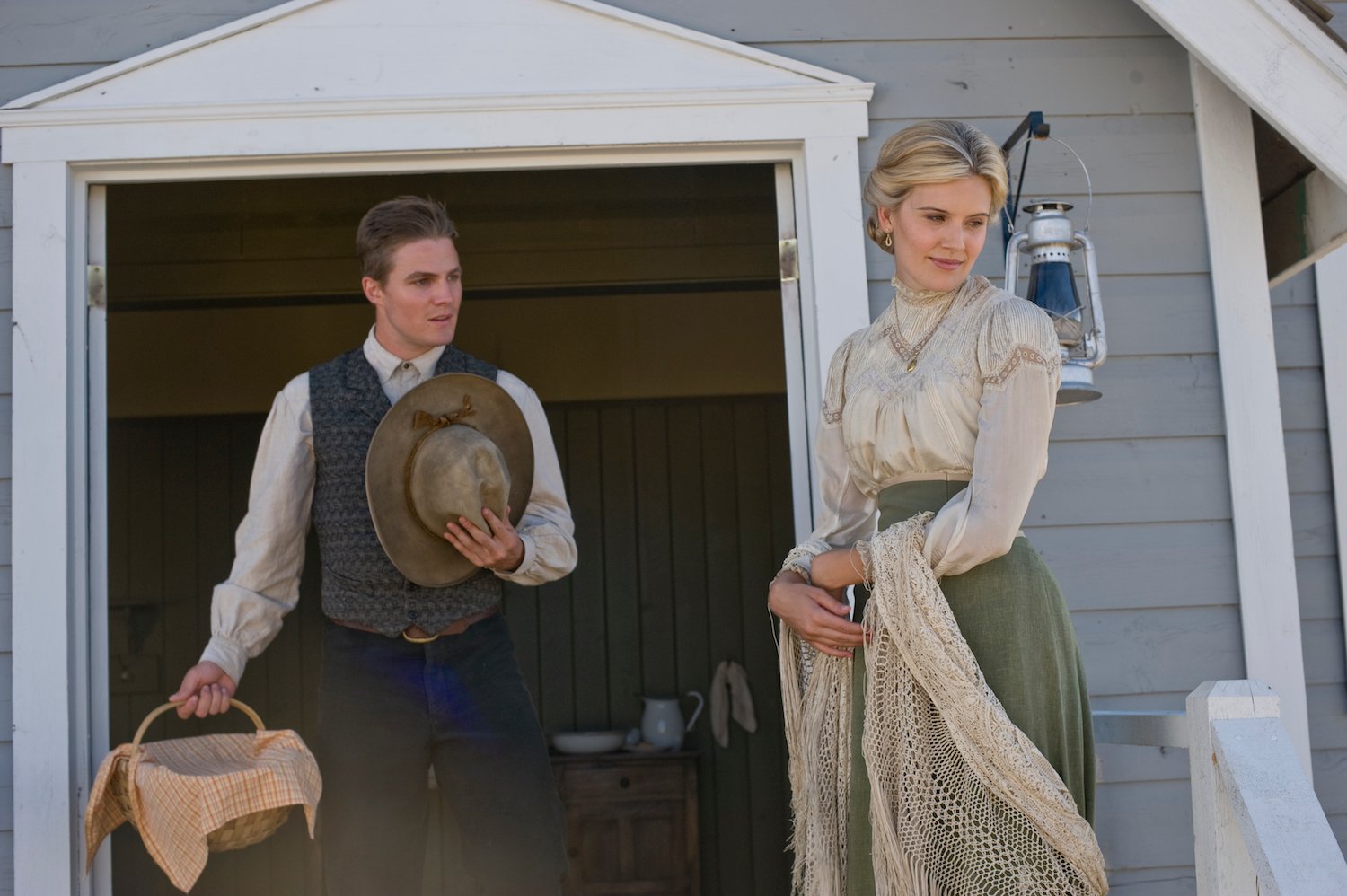 Fans who want to go back to the beginning of the When Calls the Heart story on Hallmark will quickly hit a roadblock. The 2013 film is not available to stream on any of the major streaming services. Nor is it currently available on Hallmark Movies Now or Hallmark Channel Everywhere. 
However, you're not completely out of luck. A DVD of the movie is available for purchase from Amazon for less than $10.
While the When Calls the Heart movie isn't streaming anywhere, you can watch the first five seasons of the show on Netflix. Seasons 6 and 7 are available for purchase on Amazon and iTunes. 
Those who want to check out an adaptation of one of Oke's other novels can stream Love Comes Softly and its sequel Love's Enduring Promise (with Mad Men's January Jones) on Amazon Prime with a PixL add-on subscription ($1.99/month). 
Check out Showbiz Cheat Sheet on Facebook!