Where Did 'Outer Banks' Star Madelyn Cline Go to College?
Outer Banks has been one of the biggest shows to hit Netflix in recent years, and at the center of it all is a young and talented actor named Madelyn Cline. She plays a fan-favorite character, Sarah Cameron, on the series, and has since made a name for herself in Hollywood. Learn more about her background, career so far, and her role on Outer Banks below. 
Cline went to Coastal Carolina University for a brief stint
On a recent WIRED interview where celebrities are asked the internet's most searched questions, Cline was asked where she went to college. She stated, "I went to college for a hefty six weeks at Coastal Carolina University. I dropped out right before midterms. I'm pretty sure all my teachers thought I just didn't want to take tests."
She also added that she fainted in class one time, and everybody got out of class early. Cline quit school to pursue acting full time, telling Schon that, "I had run out of excused absences at school, and I wanted to carry through my studies, but in my heart, I knew I didn't want to continue splitting my time – I wanted to at least try to pursue it full time. So, I ended up dropping out, packing up my car, and leaving for LA."
Before quitting school, she was driving back and forth from college to play small roles in The Originals and Stranger Things in 2016 and 2018, when she decided to take the plunge and give acting her all. It paid off, as the actress now has an incredible resume at the young age of 23. 
Cline's notable roles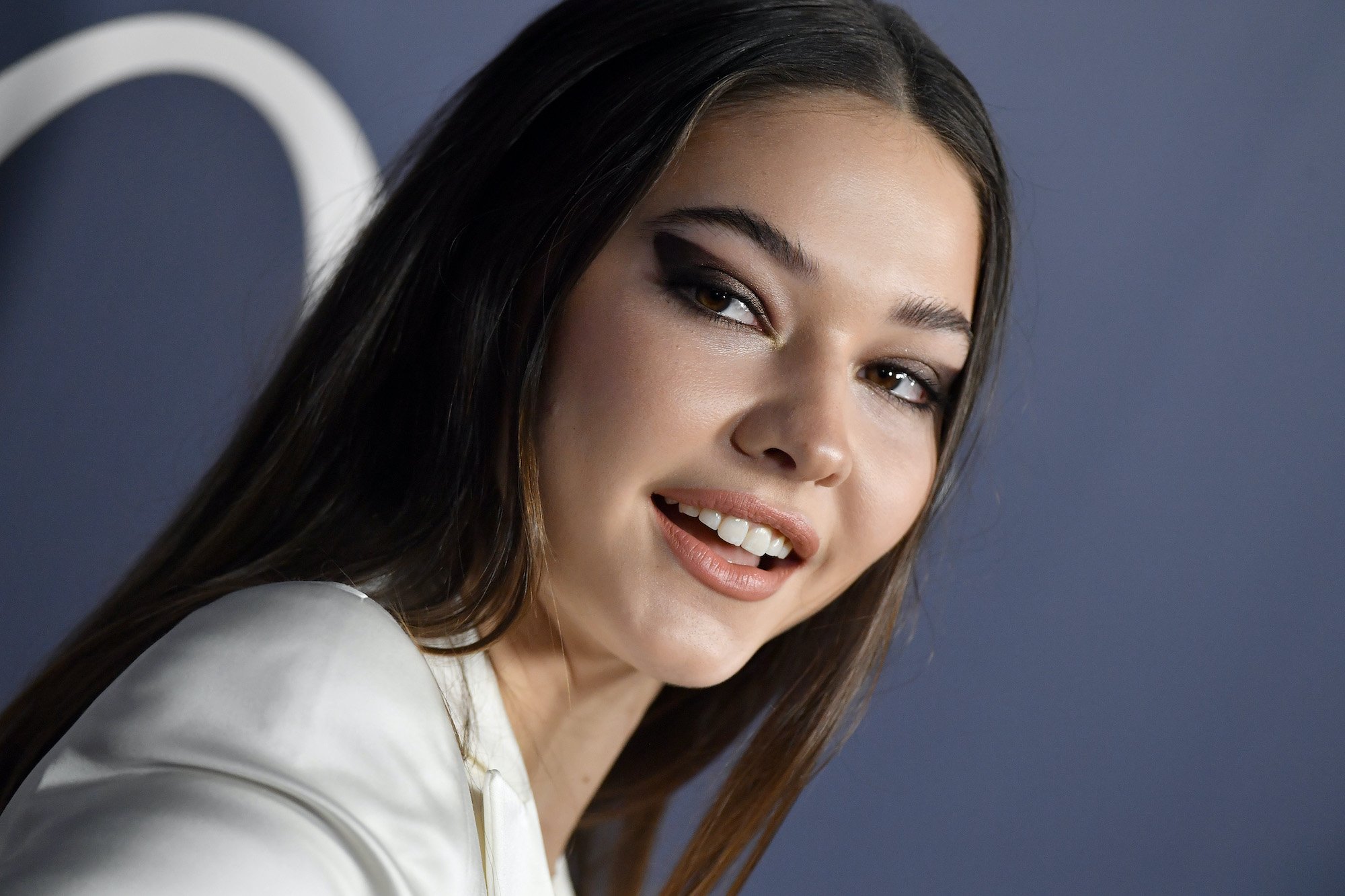 After dropping out of school, Cline secured a series of small roles, portraying Taylor Watts in the TV series Vice Principals from 2016-2017, and an uncredited role of Jenny in Maid to Order in 2017 as well. Her first major role on the big screen came in the 2018 film Boy Erased, where she played Chloe. The film also stars Lucas Hedges, Nicole Kidman, Joel Edgerton, and Russell Crowe, and is based on a book of the same name, according to IMDb.
Cline became a household name when she starred in the Netflix show Outer Banks. Its first season came out in 2020, and season two came out late last month. 
This role opened many doors for Cline, as she will play the leading role of Sophia Larocca in the upcoming Once Upon a Time in Staten Island, which is described as a coming-of-age story set in 1982 in Staten Island, New York. She is also set to appear in Knives Out 2, which is currently filming and is set for release in 2022. 
Playing Sarah on 'Outer Banks'
Outer Banks is a drama series set in the coastal town of Outer Banks, North Carolina. This town experiences a significant social divide between the ultra-rich seasonal residents and the poor and working-class permanent residents. The seasonal characters are nicknamed the "Kooks", and the working-class bunch is called the "Pogues".
The plot follows the story of Pogue teens who seek to find out the truth about John B's missing father. While trying to uncover the real story, the group also discovers a treasure that is connected with his dad, according to Deadline. 
Cline plays Sarah, a member of a prominent Kook family, and she is widely considered to be the "princess of the Kooks", though she is also John B's love interest and is frequently mixed up with the Pogues. The show has everything a viewer could want- action, drama, romance, and so much more. You can watch seasons one and two of Outer Banks on Netflix.