Where Was 'Jungle Cruise' Filmed? Not in a Jungle, That's for Sure
The COVID-19 pandemic has had a major effect on the entertainment industry, causing multiple movies to be delayed and even canceled. No movie studio has been exempt from the stress of working around COVID-19, even Walt Disney Studios, one of the biggest entertainment powerhouses in the world. Still, Disney has recently started to launch new projects again, and with the release of the brand-new film, Jungle Cruise, fans are rediscovering the joy of a classic Disney movie. Starring a powerhouse of popular stars, Jungle Cruise is set to become one of the summer's biggest films — even though it was filmed in several rather surprising locations around the world. 
Who stars in Disney's 'Jungle Cruise'?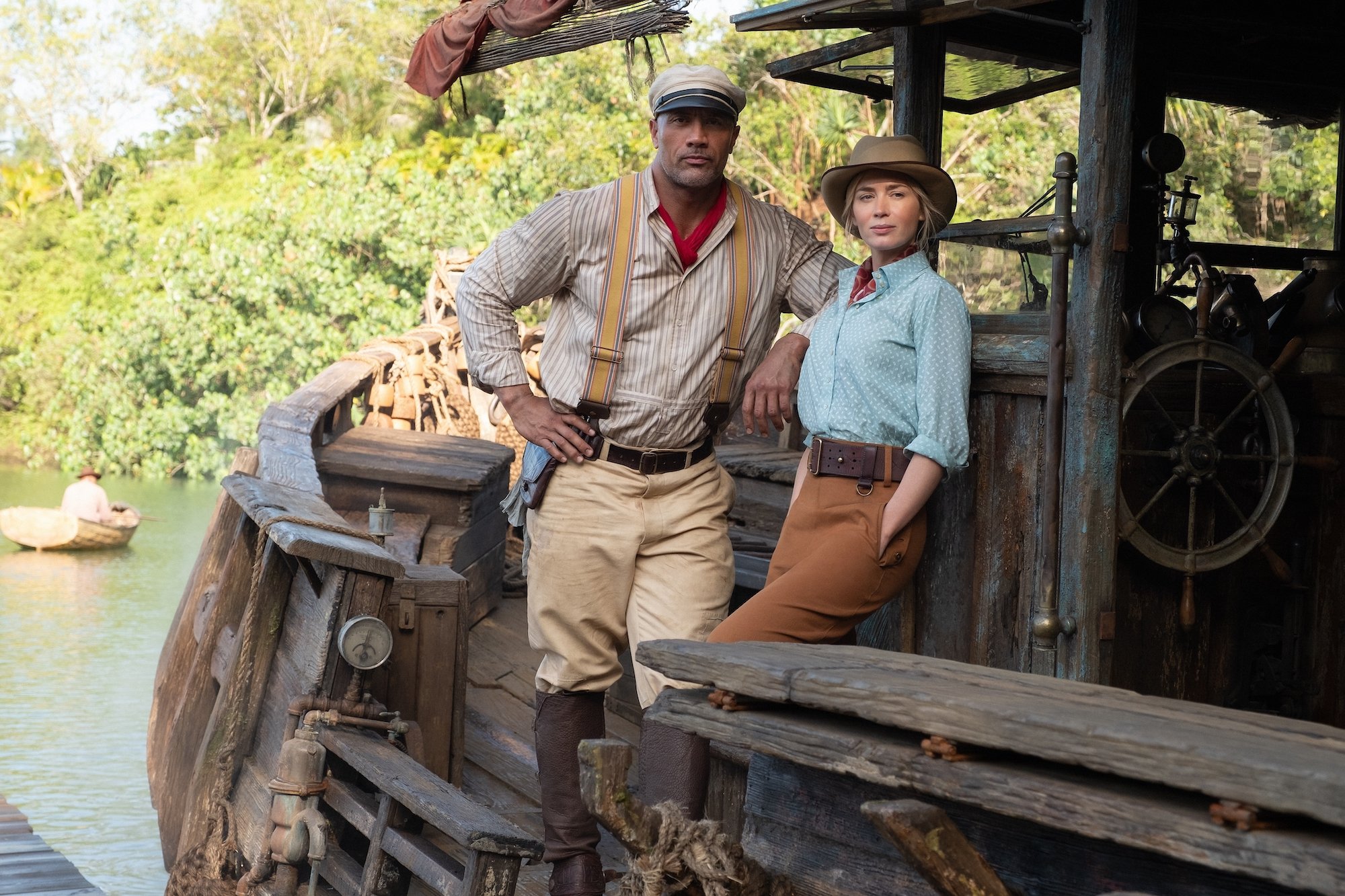 Jungle Cruise tells the story of a riverboat captain named Frank Wolff, who is hired to take British scientist Dr. Lily Houghton and her brother deep into the jungle in order to find the Tree of Life — a magical tree that is said to possess incredible healing properties. The trip is anything but easy, as the group fights against wild animals and a competing expedition that is dead set on finding the Tree of Life first.
Helmed by Dwayne Johnson as Frank Wolff and Emily Blunt as Dr. Lily Houghton, Jungle Cruise features a star-studded cast. The movie also features Paul Giamatti as Nilo Nemolato, Jack Whitehall as McGregor Houghton, Lily's younger brother, and Edgar Ramirez as Aguirre, a deadly mercenary. Johnson and Blunt, two of Hollywood's biggest stars, are not newcomers to the Disney family. But with their new roles in the film Jungle Cruise, they will undoubtedly earn lots of new fans. 
Where was 'Jungle Cruise' filmed?
Jungle Cruise is loosely based on the enduring Disney theme park ride, and in the film, it is said to take place along the Amazon River in South America. In real life, however, the film was filmed in a variety of different locations that were blended together in an example of seamless movie magic. As Blunt and Johnson told Stephen Colbert, the movie was primarily filmed in Hawaii and Atlanta, in particular, the areas of Kapaia Reservoir and Kauai in Hawaii. 
Additional filming for Jungle Cruise took place in and around Atlanta's Blackhall Studios, a favorite shooting location for big-budget blockbusters such as Venom and Godzilla: King of Monsters. Ultimately, even though Jungle Cruise wasn't actually filmed in a real jungle, showrunners were able to combine the stunning beauty of real-life locations like Hawaii with the special effects-driven scenes created in the soundstages to create something that truly stands apart. 
'Jungle Cruise' had its release date delayed multiple times
Jungle Cruise is a project that has literally been years in the making. The movie itself was initially scripted back in 2004, and in 2015, producers announced that they had cast Dwayne Johnson in the leading role. After Johnson was cast, the movie shifted to the production phase, but even that was beset with issues. Originally, Jungle Cruise had a release date of October 2019, but Disney Studios made the decision to move the release date to summer 2020.
However, the COVID-19 pandemic forced additional delays upon the production, and the release date was once again moved — this time to July 30, 2021. Finally, Jungle Cruise is going to be available for fans to enjoy, with some choosing to stream it on Disney+ and others venturing out to the movie theater for the first time in many months. Stay tuned to Showbiz Cheat Sheet for all the latest entertainment news!