Which 'Cobra Kai' Star Has The Least Karate Experience, and Who Has the Most?
Cobra Kai — the Youtube Red phenomenon turned Netflix original series — is the underdog show of the year. The series follows Daniel LaRusso (Ralph Macchio) and Johnny Lawrence (William Zabka) decades after their famous fight in The Karate Kid. This time around, both individuals get their time in the spotlight, and their side of the story told.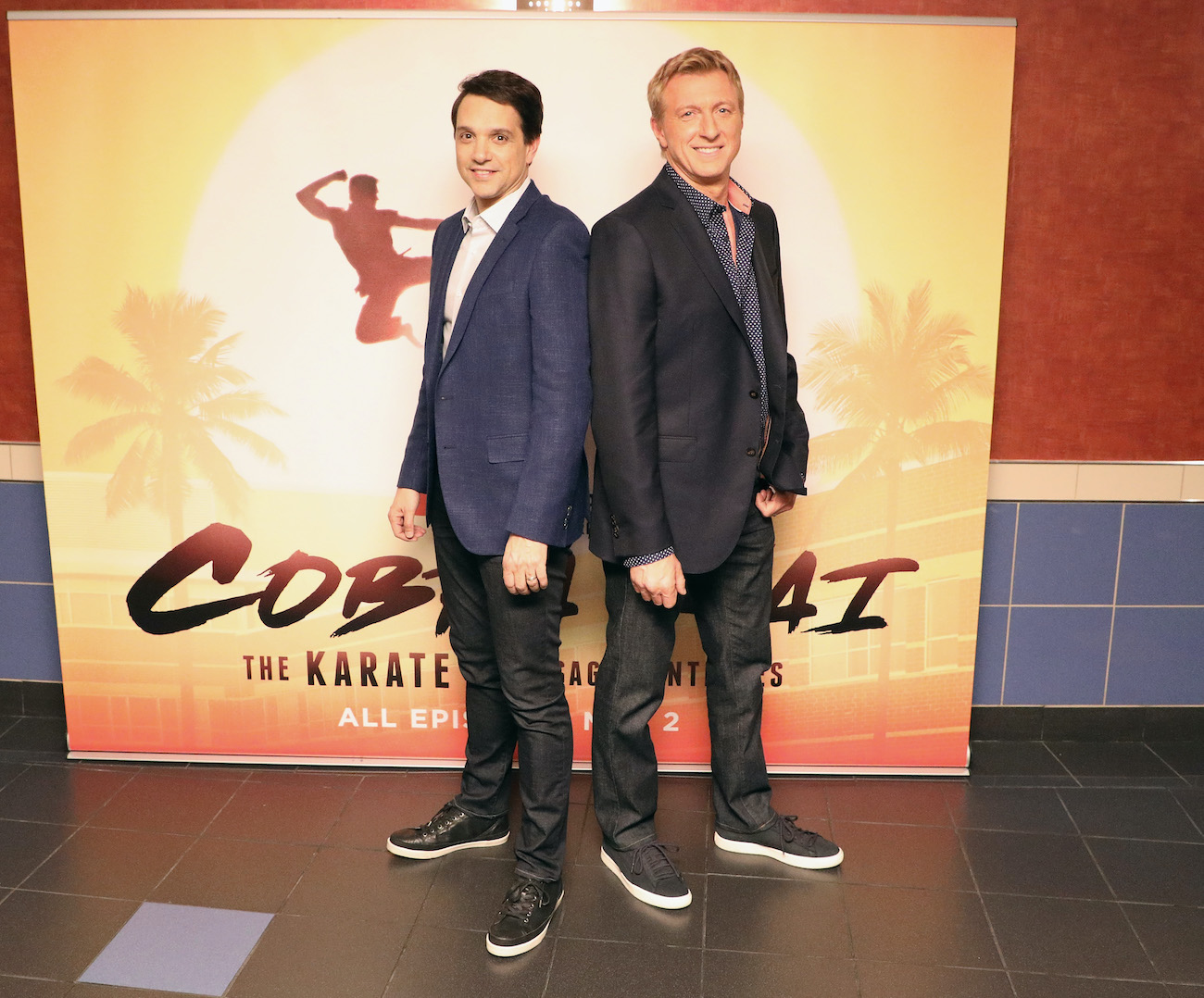 As their rivalry expands, so does the combat…among the students of their competing dojos. The series is Certified Fresh on Rotten Tomatoes and continues to impress critics and audiences alike season after season. Yet, compared to its cinematic predecessor, the show ups the combat prowess at play. So, who in the cast is able to throw down with the best of them, and who is mostly faking the karate skill with help from editors and stunt doubles? 
Xolo Maridueña (Miguel Diaz) and Mary Mouser (Samantha LaRusso) likely had the least amount of karate experience going into 'Cobra Kai'
As TheWrap notes, Maridueña plays a primary character capable of taking down his enemies in the show. However, in real life, his karate experience pales in comparison to that of his cast members. Miguel came into the series with little knowledge surrounding the martial arts. He said: 
"To be quite honest, I had minimal experience when it came to karate…I had taken a year or so of karate when I was very young. I never really got into it until booking the first season of 'Cobra Kai.'"

Maridueña | The Wrap 
He went on to note that he has trained during the show, but most of his training focuses on boxing and stunts; thus, he remains more comfortable outside the karate realm. 
Mary Mouser explained to BriefTake that she didn't train as heavily as many of her cast members when it came to karate. Yet, she immensely enjoyed the combat and stunt training for the show. 
Jacob Bertrand (Eli/ Hawk) and Tanner Buchanan (Robby Keene) boast some solid combat training
Tanner Buchanan learned Taekwondo from the ages of 10-12. He told The Wrap that he almost reached black belt, but quit when his schedule got a bit too hectic. He was a few belts away from the supreme honor. Before Cobra Kai rolled around, he was training Muay Thai for about eight months in Toronto, Canada. 
As for Bertrand, who plays Hawk in the series, he began studying karate around 8 years old. He became a purple belt before leaving the sport behind. Yet, he studied grappling after leaving karate, so he's quite skilled in the ring.