'The White Lotus': You've Seen Natasha Rothwell in More Than 'Insecure'
In HBO's The White Lotus, Natasha Rothwell's Belinda is the moral center of the show. Naive but always good-intentioned, she tried her best to get ahead in her job as the resort's spa manager.
When the privileged Tanya (Jennifer Coolidge) comes to the resort and experiences an epiphany after being in pain for so long, Belinda can't help but be pulled into her orbit. Rothwell and Coolidge's dynamic is one of the most complicated and captivating on a show packed with powerful scene partners. 
If The White Lotus is an indicator, Rothwell's slow rise to fame is about to take off. In April 2021, the writer and comedian signed a deal with ABC signature to develop and produce possible upcoming shows. Any future projects would be under her company, Big Hattie products. 
Here are some of Rothwell's best performances.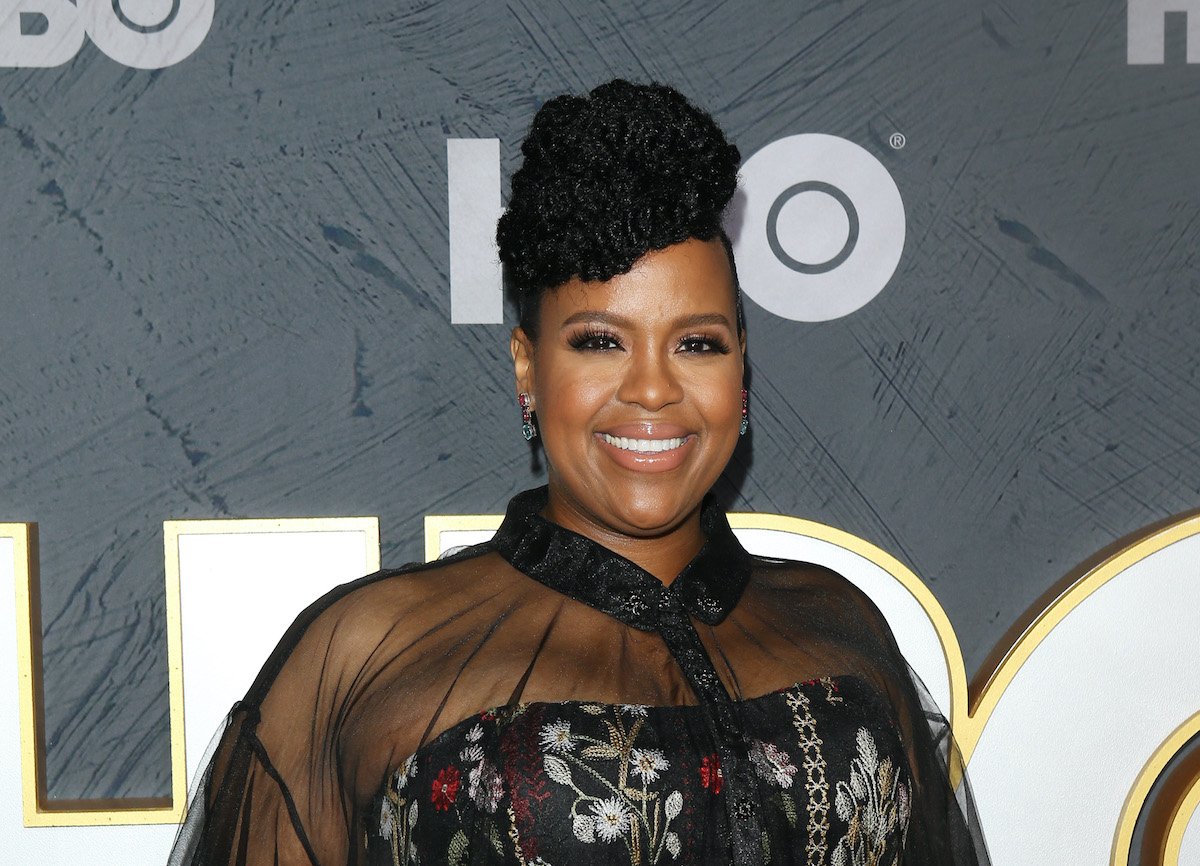 Before 'The White Lotus,' Natasha Rothwell was best known for playing Kelli Prenny in Issa Rae's 'Insecure'
Rothwell rose to prominence on another HBO show, Insecure, on which she is also a writer. Kelli is unapologetically herself and is the one character on the show not obsessed with a man. However, she still is a sexual being (i.e., getting handsy under the table at a public restaurant.)
The comedian loves to play the character as much as fans love Kelli. "When I get to play her, it's so freeing," she told The Guardian in 2018. "You get to step into a person who lives without fear, and who isn't afraid to make mistakes and who understands what it's like to live in a world that never questions her validity in any room.'
Rothwell is set to return to Insecure for its final season. The show will air in October 2021. 
Channeling her days as a teacher, Rothwell stood out in 'Love Simon'
Before pursuing comedy professionally, Rothwell taught drama in the Bronx. Channeling her past life, Rothwell plays Ms. Albright in Love Simon. Exhausted but extremely passionate about her job, the teacher delivers some of the film's best lines. 
Rothwell's work stood out even though the film was a high school coming of age story about a closeted gay kid. "It's just exceptional storytelling of love at its purest," the actor told Entertainment Tonight. "It was a story that is close to my heart, and I was just thrilled to be a part of it."
Natasha Rothwell has her own episode in Netflix's 'The Characters'
It's clear Rothwell has a background in improv and sketch comedy. She gets to show off her skills in an episode of Netflix's The Characters. Each episode of the show allowed one comedian, like Tim Robinson, John Early, and Kate Berlant, to showcase their comedic talents. 
Rothwell, who wrote for one season on Saturday Night Live, uses her episode to explore larger societal themes and hilarious premises. From the 8-year-old obnoxious but insightful child stuck at her mother's office job to the Game of Thrones obsessed homeless person, Rothwell takes every opportunity she can to find the laugh in the unexpected.
'The White Lotus' actor has starred in blockbusters like 'Wonder Woman 1984' and 'Sonic the Hedgehog'
If this list proves anything, it solidifies Rothwell's ability to play a supporting actor. Though only in Wonder Woman 1984 for a short time as the director of the Smithsonian National Museum of Natural History, her role is pivotal to the story's plot. She hires Barbara Minerva (Kristen Wiig) and gives Max Lord (Pedro Pascal) the Dreamstone. Without her, Diana wouldn't have two bad guys to defeat.
In Sonic The Hedgehog, Rothwell provides a safe place for the blue speeding alien after Dr. Robotnik attacks him. She will also appear in the 2022 sequel.