Who Did Michael Weatherly Watch His Last 'NCIS' Episode With?
Michael Weatherly starred in a handful of shows that never quite made it off the ground — Significant Others, Dark Angel, Girls Club — before taking on Special Agent Anthony DiNozzo in NCIS. He played the quick-tongued, smooth-talking jokester for over a decade in the primetime procedural. The role largely catalyzed his career and turned the actor into a household name. Thus, it goes without saying that his final episode was an emotional experience. So, who did Weatherly choose to watch his final turn as DiNozzo alongside?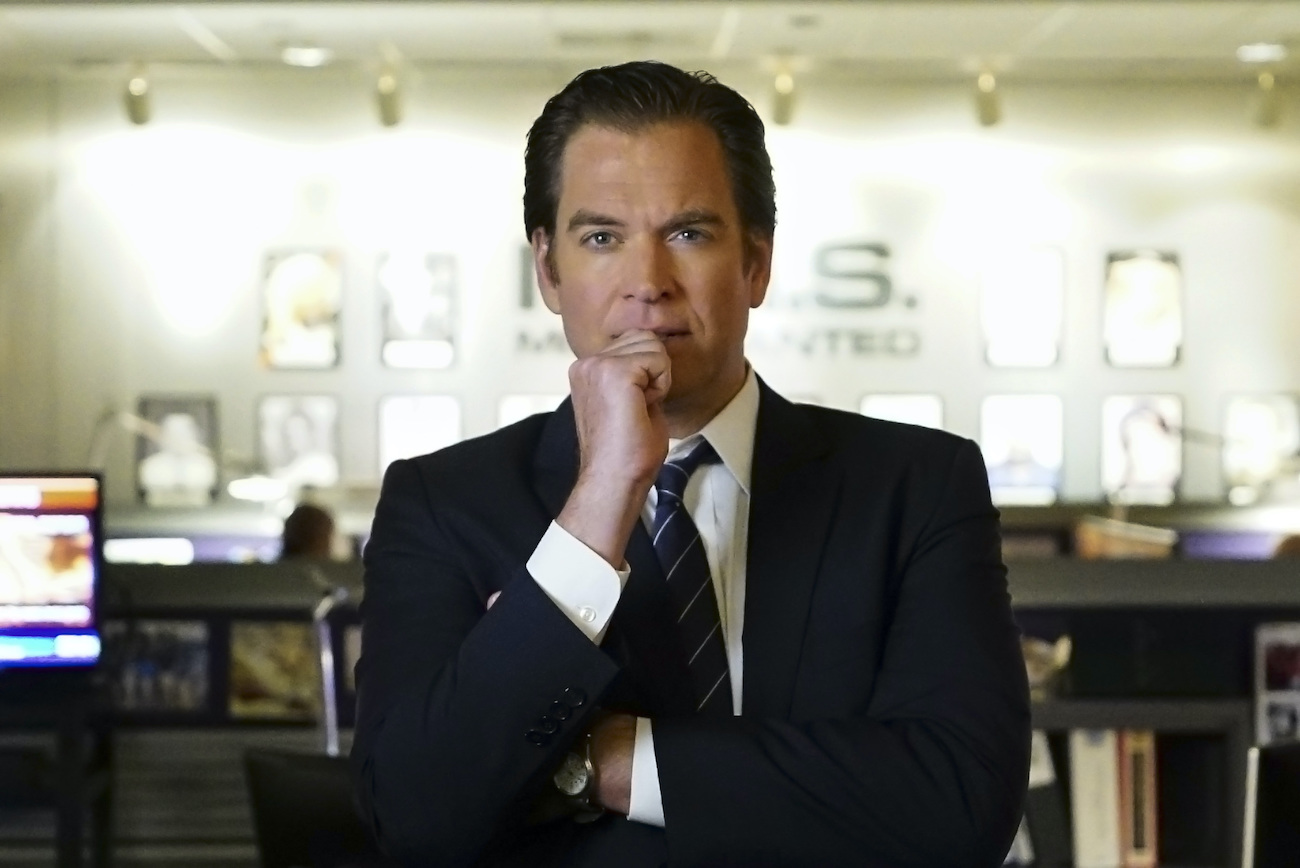 Michael Weatherly's long-time friend hosted a viewing party for his final 'NCIS' appearance
Weatherly explained to Parade that he would watch his final DiNozzo appearance alongside a couple of friends — those who would understand the sentimentality of the moment, while also making him laugh. He said: 
I'm having a screening at my friend Andrew Mass' apartment in New York City. A whole bunch of us are going to sit around and watch the very last episode. It was very nice of my friend to offer that as a viewing space, and I'll be live-tweeting that, as well, so I'll be sitting with my oldest friends from the third grade, my wife and everyone.

Parade
RELATED: 'NCIS' Has a Massive Inconsistency Involving Mark Harmon and 'NCIS: LA'
Weatherly was lucky enough to watch his final DiNozzo episode with people who love him. Yet, he didn't get off the hook that easy, noting: 
It'll be very emotional, but usually my friends are giving me such a hard time about either gaining weight or losing hair, or acting choices that they keep it pretty real.

Parade 
While watching the episode was Weatherly's last NCIS-related experience, working on it introduced opportunities for the actor to explore aspects of the character that had yet to be fully developed — even after all those years.
RELATED: 'NCIS': Did Cote de Pablo Leave Ziva David Role Because of Fan Pressure?
The final DiNozzo episode 'surprised' Michael Weatherly 
Weatherly was happy with his final NCIS episode. Despite playing the character for what seemed like a lifetime, he still had something new to bring to the man (and the episode). Weatherly said: 
It really surprised me…I think that Wednesday morning, people will, hopefully say, 'Holy s–t, did you see that scene?!' Because I really feel I was able to explore something in that character's experience that truly surprised me. It was very compelling and challenging and exciting and I'm very proud of the last episode and the work that everyone did. It was just a very surprising moment.

Parade
Ever since Cote de Pablo returned to NCIS, fans have been hoping to see Weatherly pop up as well. Yet, given the actor's busy schedule, the time may not be right…just yet. Yet, the actor has explained that he would be willing to return to the character if the right opportunity presented itself. So, here's to hoping the writers find a way to pen a grand reentrance for Special Agent Anthony DiNozzo.