Who Is 'Bly Manor' Star Oliver Jackson-Cohen's Girlfriend, Jessica De Gouw?
In Netflix's The Haunting of Bly Manor, Oliver Jackson-Cohen portrays one of the main characters — Peter Quint. Quint — a man whose love is dark, whose understanding of ownership and romance are uncomfortably tethered — is a broken-hearted antagonist. As was the case with Hill House, the second outing in the anthology is just as dramatic, just as reflective of humanity, and just as much a drama as it is a psychological bender.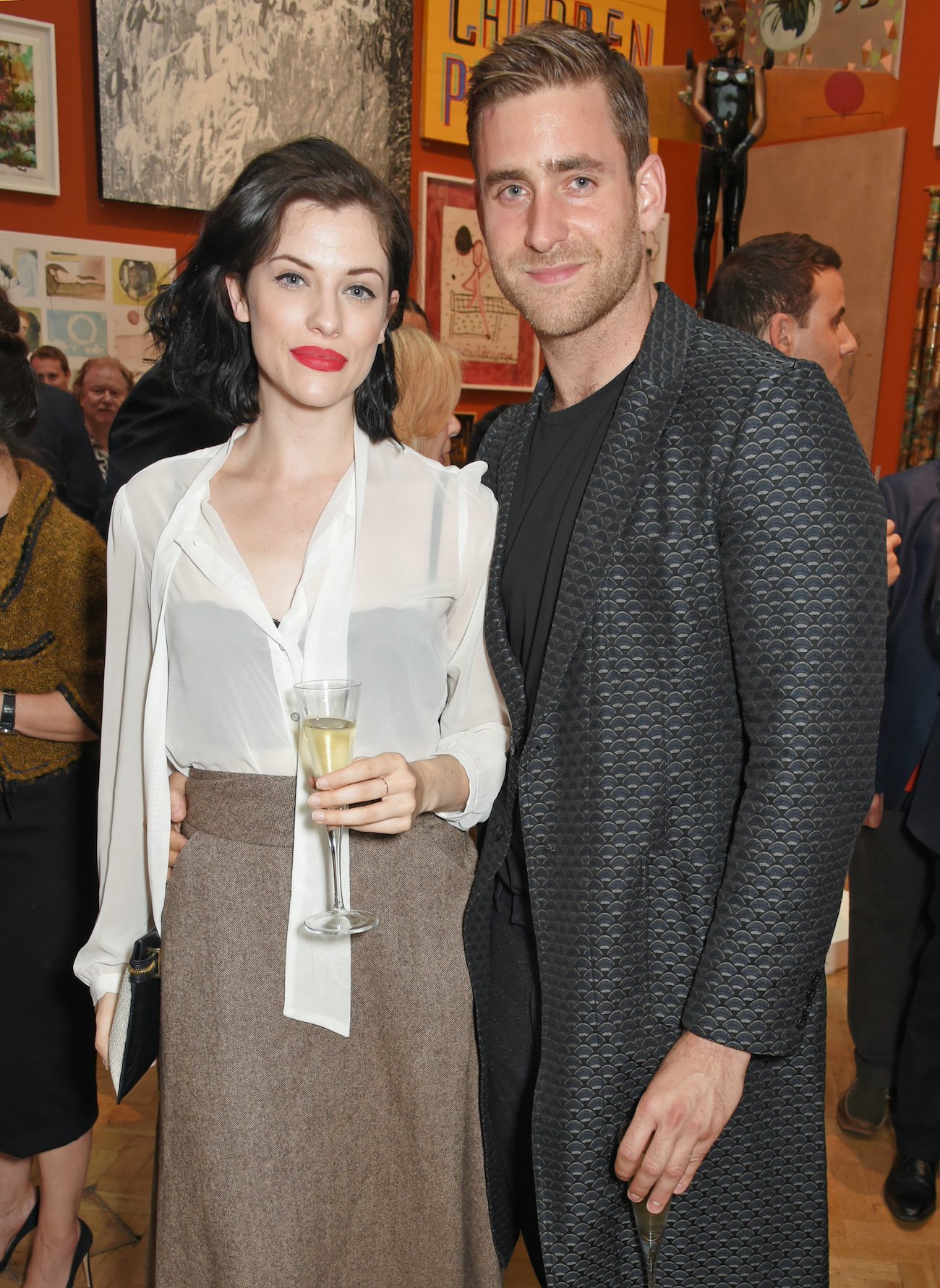 As a result of Hill House and Bly Manor, Jackson-Cohen is becoming more and more well-known, as he also recently starred in The Invisible Man across from Elisabeth Moss. Once again, he played a deranged man who threatened his ex-girlfriend's well-being. As Jackson-Cohen continues to advance his career, his romantic life is soon take center stage. And, Jackson-Cohen happens to be in a relationship with another actor who is also climbing through Tinseltown's ranks. 
Oliver Jackson-Cohen is reportedly in a relationship with Jessica de Gouw 
As The Sun and Entertainment Daily note, Jessica De Gouw and Jackson-Cohen have been dating for quite some time. Their romance reportedly blossomed while filming the series Dracula, which aired briefly from 2013 to 2014. 
In the series, Jackson-Cohen portrayed Jonathan Harker and De Gouw portrayed Ilona / Mina Murray; they both appeared in all 10 episodes of the series, opposite Jonathan Rhys Meyers' Alexander Grayson. Though the retelling of the classic Bram Stoker tale left much to be desired, the two have the show to thank for kickstarting their romantic relationship. So, what else has Jessica de Gouw been in, and what is she known for? 
Inside Jessica de Gouw's on-screen career 
De Gouw is an Australian actor who grew up in Lesmurdie — an eastern suburb of Perth, Western Australia. She graduated from Curtin University after majoring in Performance Studies. She later moved to Syndey, Australia to have a better shot at an acting career, as there are more opportunities for roles in the big city. 
Today, de Gouw is well-known for playing Helena Bertinelli / The Huntress in the CW series Arrow. She is also known for starring in Dracula and the WGN series Underground. 
De Gouw also stars in Pennyworth as Melanie Troy and Operation Buffalo as Eva Lloyd-George. She also appeared in The Secrets She Keeps and Gretel & Hansel as Witch. De Gouw is set to appear in The Drover's Wife (Legend of Molly Johnson) sometime in 2021, as the film is currently in post-production.