Who Is Ice Cube's Wife, Kimberly Woodruff-Jackson?
Ice Cube has built a mega empire with music, film, and sports. As one of the founding members of N.W.A., he expanded his entertainment profile and has become one of the most well-respected pioneers of the industry. He hasn't done so alone.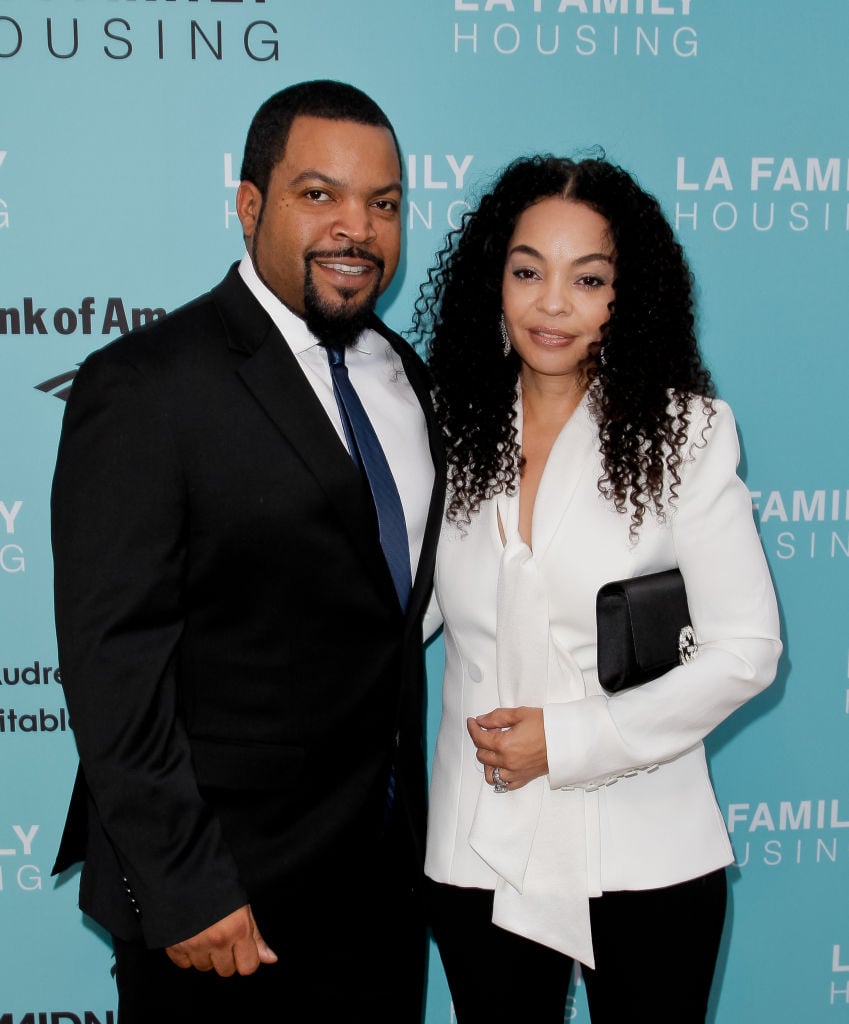 He's had his wife, Kimberly Woodruff-Jackson, by his side for over 30 years. Though not much is known about his wife, it's obvious that she's had a positive impact. 
Ice Cube and Kimberly Woodruff's marriage
Ice Cube met Woodruff in 1988. At the time, he says she was in a relationship with someone else, and for Woodruff, it was not love at first sight. But Ice Cube had an immediate attraction.
"The first thing I thought I was, 'Wow, she could be your woman,'" he said of the first time he saw her. "The first time we met, she wasn't feeling me, she was NOT having it. She did not dig me. I think she was in a relationship, so she wasn't having it. But I ended up seeing her about six months later, and the next time, we had more time to get to know each other. She could feel my vibe and fell in love your with your boy!"
They began dating and became engaged three years later. Their son, O'Shea Jackson Jr., was born in Apr. 1991. They married in Apr. 1992 and welcomed four more children.
Woodruff has stayed out of the spotlight but attends events to support her husband. The two have been married for 28 years now and Ice Cube is just as in love with Woodruff now as he was at the beginning of the relationship.
"It's a true partnership. I respect my wife and she respects me. I still get the butterflies when I see her," he said ahead of their 25th wedding anniversary as reported by Black Doctor. "Romance and sex doesn't have to fade. I still want her to look at me and say 'this is the man I still want to be with.' So have to keep yourself up, your P's and Q's and go for what you know."
To honor their 25th anniversary, Ice Cube re-proposed to Woodruff. He also recalled the first time he proposed. "I don't know if it was considered romantic. I had bought her a new car, a BMW 5-series, and when she went to sit in the car, there was a ring sitting on the seat," he explained.
As for what makes their relationship works, Ice Cube says its a combination of communication and being your partner's friend. "I like to hang out with my wife, talk about things, get some coffee, you know," he said as reported by the Daily Mail. "Sometimes just understanding where the other person is coming from is helpful to getting along and being happy."  
Ice Cube tries to keep his family life private but his children have emerged as stars
Ice Cube and Woodruff are the parents of five children: O'Shea Jackson Jr., Shareef Jackson, Darrell Jackson, Deja Jackson, Karima Jackson. O'Shea Jr. has taken on his father's natural acting skills and has a burgeoning career. He played ice Cube in the 2015 N.W.A. biopic Straight Outta Compton. His performance was critically acclaimed, with Ice Cube being surprised and proud of his son's portrayal.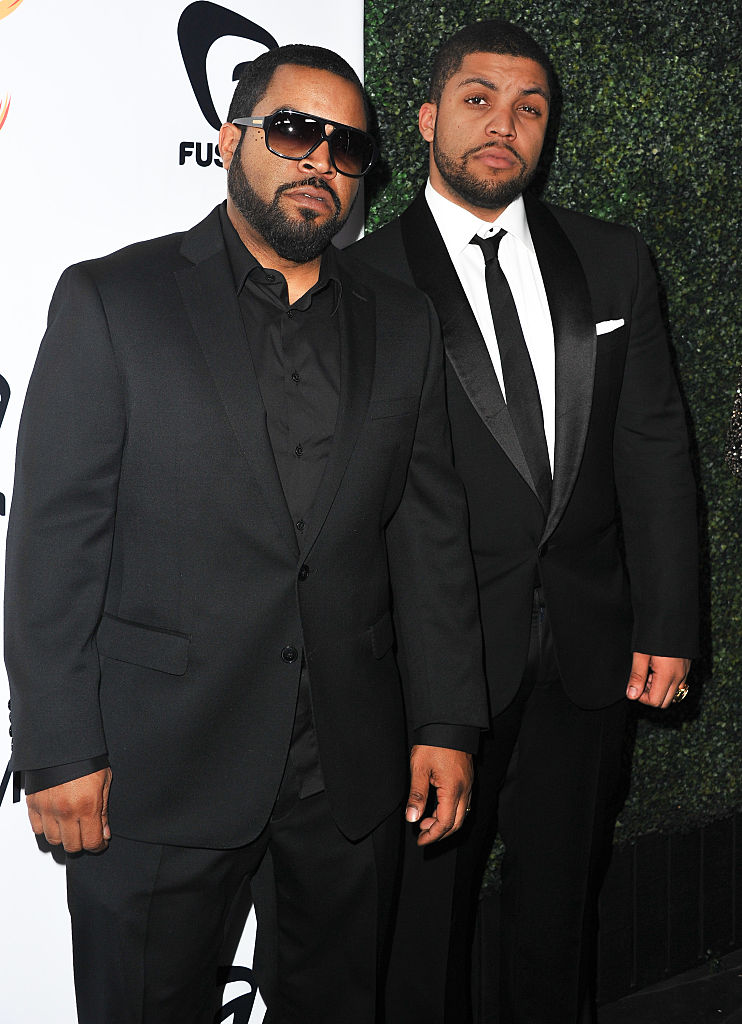 Jr. was happy to take on the difficult task of playing his dad, telling News AU in 2015, "He [F. Gary Gray, the film;s director] knew that this movie had to be authentic and nobody is going to handle this role as passionately as I would because it's my family's legacy," he said. "He wanted me to make it work so he got me acting coaches — it was a lot of hard work.
He's continued acting, having roles in Ingrid Goes West, Just Mercy, and Long Shots.