Who Is Ingrid Andress and How Many Grammys Is She Nominated For?
Ingrid Andress is country music's newest rising star. The 29-year-old has been building momentum for her career for years, but she might be an unfamiliar name among this year's Grammy nominees. Here's everything you need to know about Andress leading up to the 63rd Annual Grammy Awards on March 14.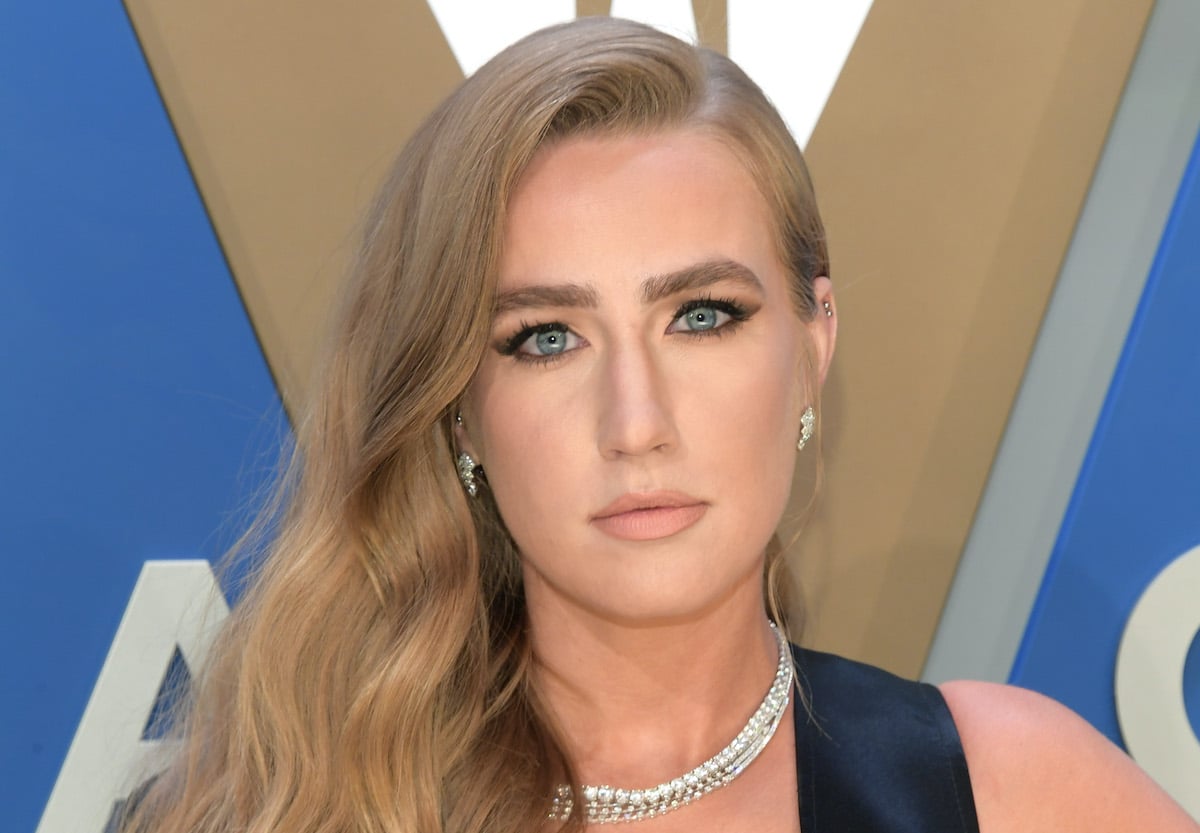 Ingrid Andress songs
Andress first came onto the music scene through NBC's competition show The Sing-Off. She was part of the a cappella group Delilah. After her time on the show, she went to Berklee College of Music, and then moved to Nashville where she started working as a songwriter. And her talents didn't go solely to country singers—she's worked with pop stars Charli XCX.
In early March 2020, a tornado hit her apartment building causing her to find different housing. The same month, she performed three shows as the opening act for Dan + Shay's tour before the COVID-19 pandemic shut everything down. Her debut album, Lady Like, dropped on March 27, 2020.
The album features fan favorites like "Lady Like," "More Hearts Than Mine," the latter of which has enjoyed great streaming success. It has over 65 million plays on Spotify. "Lady Like" has over 18 million.
"It just showed that a good song prevails," she told Rolling Stone of the track. "Doesn't matter what kind it is or whatever, or who sings it. Country music is really about storytelling and, at least for me, it has been. To me, it was a sign that people are ready to have meaningful songs on the radio."
RELATED: Grammy Awards: See BTS, Megan Thee Stallion, and More React To Their First Ever Nominations
Why did Ingrid Andress cry at the CMA Awards?
Andress performed "More Hearts Than Mine" at the Country Music Awards on Nov. 11, 2020. She impressed the crowd with her performance of the ballad, which ended with her breaking down in tears because of the powerful lyrics. She sang:
And if my dad sees me crying
Tell a lie and say he never really liked you
Oh, if we break up I'll be fine
But you'll be breaking more hearts than mine
You'll be breaking more hearts than mine
She told Genius in a March 2020 interview about how close she is with her family and how much of a role they play in her dating life. "More Hearts Than Mine" is meant to reflect that.
RELATED: Could Joe Alwyn Win a Grammy For 'Folklore'? Taylor Swift Confirmed He's Co-Writer William Bowery
Ingrid Andress hopes Megan Thee Stallion wins a Best New Artist
In total, Andress' Lady Like landed her three Grammy nominations. "More Hearts Than Mine" is nominated for Best Country Song, Lady Like is up for Best Country Album, and Andress is the only country singer nominated for Best New Artist.
Her competition in that category is fierce. The other Best New Artist nominees are Chika, Megan Thee Stallion, Phoebe Bridgers, D Smoke, Doja Cat, Kaytranada, and Noah Cyrus.
Andress told E! News that she's a Megan Thee Stallion stan (as is Bridgers), and she's honored to be nominated alongside her.
"Me and Megan Thee Stallion couldn't be more opposite," she said. "She's real hot girl sh*t, and that's why it's so important to so many people because there's literally room for everyone."
In case you doubted her love for the rapper, Andress literally voted for Megan to win.
"I may or may not have voted for her," she told The New York Post. "She's just, like, undeniably herself, and I respect that a lot. She just does her thing and [doesn't] care what anybody says. I'm like, 'I'm with you, sister!'"
The 63rd Annual Grammy Awards hosted by Trevor Noah will air on Sunday, March 14 at 8 p.m. EST.