Who Is Jon Bon Jovi's Wife, Dorothea Hurley?
Jon Bon Jovi — the frontman of the beloved Grammy Award-winning, Billboard-topping rock band Bon Jovi — has been entertaining audiences for over three decades. From hits like "It's My Life" and "Livin' on a Prayer" to "Wanted Dead or Alive" and "Runaway," the band was inducted into the Rock & Roll Hall of Fame in 2018.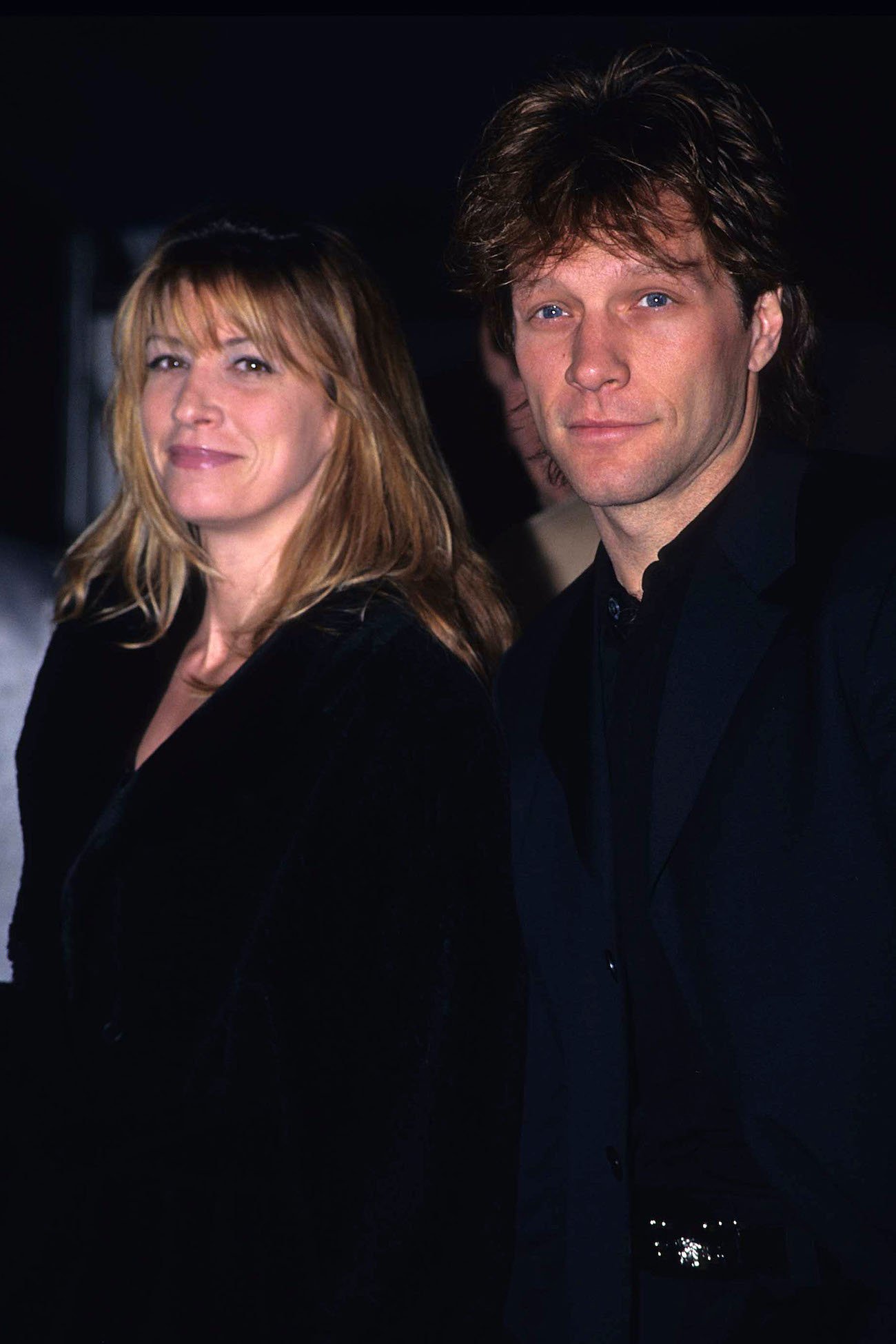 Though the lead singer's music may suggest that he lives quite the bed-jumping, boozing rocker lifestyle, the man has been happily married to Dorothea Hurley since the beginning of his career. So, who is Dorothea Hurley, how long have she and Jon Bon Jovi been together, and do they have any kids? 
Who is Dorothea Hurley? 
According to CloserWeekly, Hurley boasts some impressive physical skills; she is a fourth-degree black belt and a karate instructor. She is also a restaurateur. While Bon Jovi is out on the highway traveling from one concert to the next, Hurley must be managing restaurants and teaching people to perfect their roundhouse kicks. 
Hurley and Bon Jovi own a chain of restaurants called JBJ Soul Kitchen, where the customers are asked to "pay it forward" by pre-purchasing food for homeless people.
Hurley and Bon Jovi have been married since 1989, but they met while they were both still in high school. Both Hurley and Bon Jovi were born in 1962, making them 58 years old today. 
Inside Jon Bon Jovi and Dorothea Hurley's love story 
Bon Jovi and Hurley both grew up in Sayreville, New Jersey, and they attended Sayreville War Memorial High School at the same time, according to CloserWeekly. At the time they met, in 1980 — sharing a class together — Hurley had another boyfriend, but clearly, that relationship was not built to last. A little while after Hurley's boyfriend joined the service and left town, she and Bon Jovi began dating. 
While they started dating in the early '80s, they waited to wed, as Bon Jovi's rock and roll career was on the up and up, and it likely would have been a bit complicated to throw a wedding at the same time. Yet, they tied the knot in 1989, and they went on to build a family together. 
Today, Bon Jovi and Hurley have four kids together — Stephanie Rose, Jacob Hurley, Romeo Jon, and Jesse. Their eldest, Stephanie, is 27, Jessie is 26, Jacob Hurley is 18, and Romeo is 16. They are one big happy family, and Jon Bon Jovi's rock and roll life hasn't torn them apart, which is quite the accomplishment when compared to the romances of other rock band members who rose to stardom in the '80s and '90s.