Who is K-Pop Star Wonho? 'Monsta X' Alum Throws TikTok Into a Thirstrap Frenzy
The video-sharing app TikTok is responsible for launching the careers of many aspiring young performers. From comedians to singers, there is a wealth of content on TikTok, and fans are learning daily about new, popular entertainers. Recently, one young star made a big splash on TikTok, and although he's not new to the entertainment space, he is becoming well-known to hundreds of fans who are learning about him for the first time. For K-pop star Wonho, TikTok is the vehicle that he can thank for catapulting his career to the next level.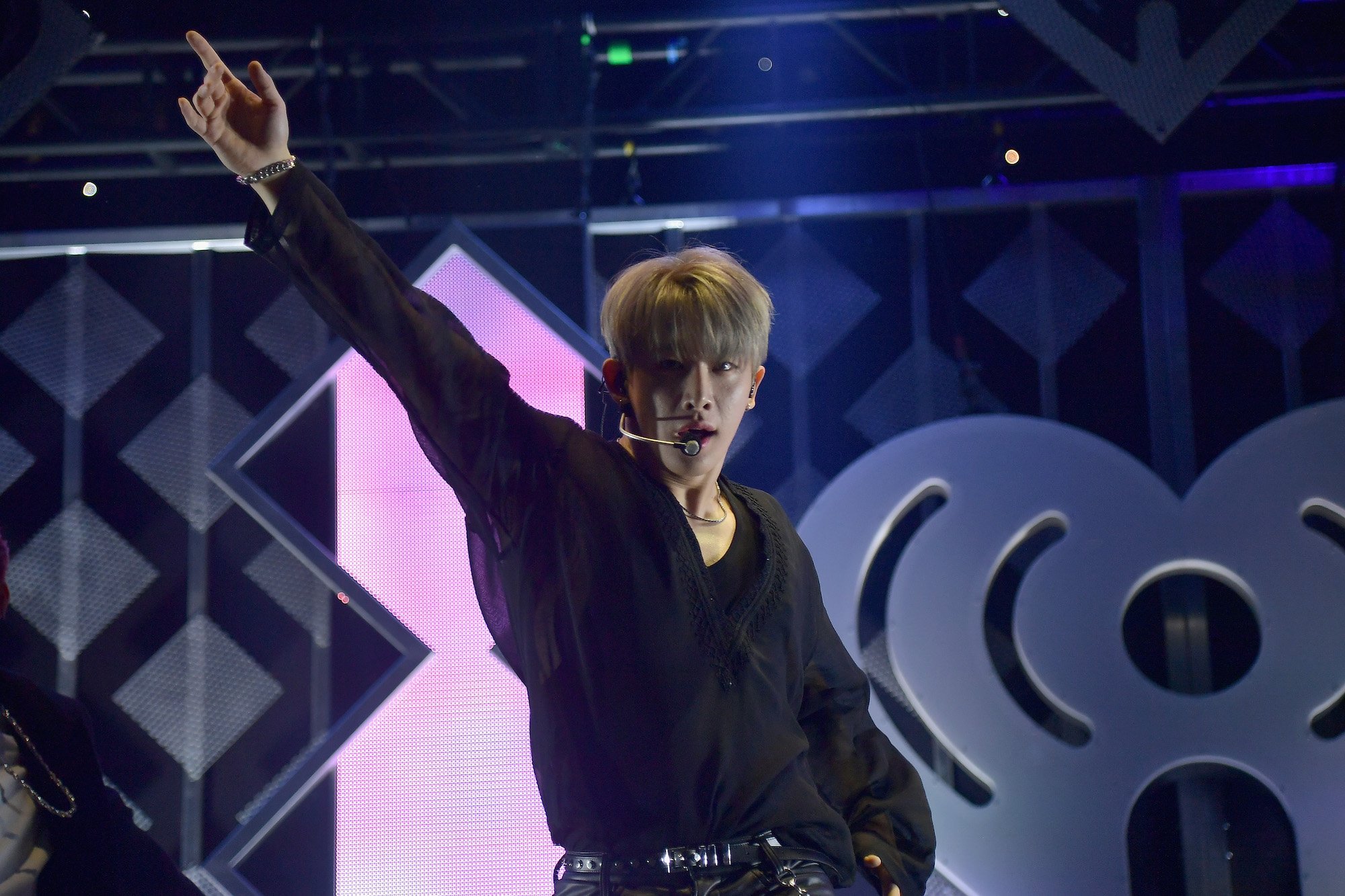 When was Wonho born?
Wonho was born in South Korea in 1993. From an early age, the young man showed an interest in entertaining others and he became involved in the K-pop music industry when he was still a teenager. One of his earliest music ventures was with the group Nu Boyz, which formed in 2014. Wonho and his fellow artists in the group mainly focused their efforts on YouTube and regularly uploaded music videos to the platform. Later that same year, Nu Boyz performed at a Starship X concert — the group, and Wonho in particular, caught the eye of several major music industry executives, and by December 2014, Wonho was on to his next big venture. 
What is Wonho best known for?
In May 2015, Wonho made his debut as a member of the group Monsta X. The hip hop group was a K-pop sensation and Wonho quickly fit right in, writing and composing songs for the band to perform. A fan-favorite, Wonho was often cited as one of the most talented members of the group, and there's no doubt that his presence helped to solidify Monsta X's status as one of K-pops reigning acts.
By late 2019, Wonho's time in Monsta X had started to sour. In October of that year, he wrote a detailed letter to fans, revealing that he had decided to leave the group to protect them from negative press after being accused of marijuana use. In his letter, Wonho stated that "I have reached this decision after seeing many people having a hard time because of me."
Wonho was eventually cleared of the associated drug-related charges after investigators were unable to find any supporting evidence, reports Refinery29. For many fans, it was a difficult pill to swallow, as Wonho had been an integral part of Monsta X for over four years. Still, it wouldn't be long before the young star was able to rebound from the sticky situation.
Wonho's TikTok video has fans buzzing
In March 2020, Wonho officially signed with a new record label, and reports indicated that he would be pursuing a new career as a solo artist. Over the summer, he released a new single, "Losing You," and continued to work hard at rebuilding his fan base. While his new music is certainly appealing to fans, it is a TikTok video featuring the K-pop star that really has people in a tizzy.
The TikTok video, released in March, features Wonho onstage, dancing to a Kesha song. The young star has his shirt open, revealing perfectly defined six-pack abs. Not only did viewers gravitate to his dancing, but they also appreciated his athletic figure — as evidenced by the fact that the TikTok video quickly went viral, gaining nearly one million likes in a matter of days. In the months since the video first went viral, Wonho has gained a slew of new fans — and Yahoo reports the date has been set for the star to do his first big solo concert at the end of September, and his star will likely continue to rise.
[Correction, 9/19/2020: An earlier version of this story didn't fully explain Wonho's reason for leaving Monsta X, and did not explicitly state he was cleared from charges after accusations were found to be false.]