Who Is Prince Charles's Brother? Inside His Feuding Relationship With Prince Andrew
With all the attention he receives from the media (and his own family) it's easy to forget that Prince Charles has other siblings. In fact, many royal family events typically only include Prince Charles's family — which leads many to wonder: Who is Prince Charles's brother, Prince Andrew? Unlike Prince William and Prince Harry, the …
With all the attention he receives from the media (and his own family) it's easy to forget that Prince Charles has other siblings. In fact, many royal family events typically only include Prince Charles's family — which leads many to wonder: Who is Prince Charles's brother, Prince Andrew?
Unlike Prince William and Prince Harry, the Prince of Wales and his brother, Prince Andrew have never been close. In fact, the two reportedly hate each other. Up ahead, we take a closer look at Prince Charles and Prince Andrew's relationship, including the reasons why Prince Andrew is left out of many family events.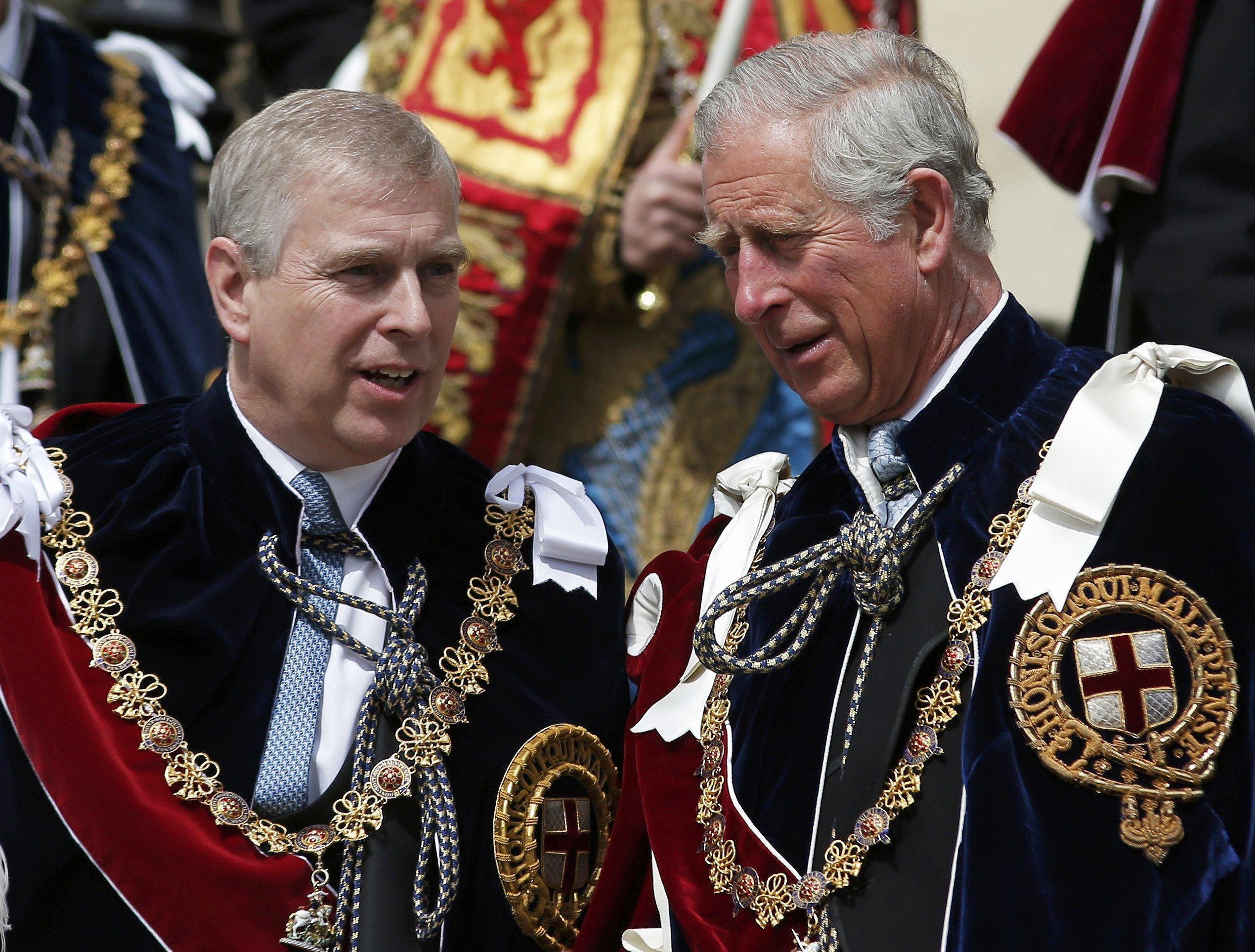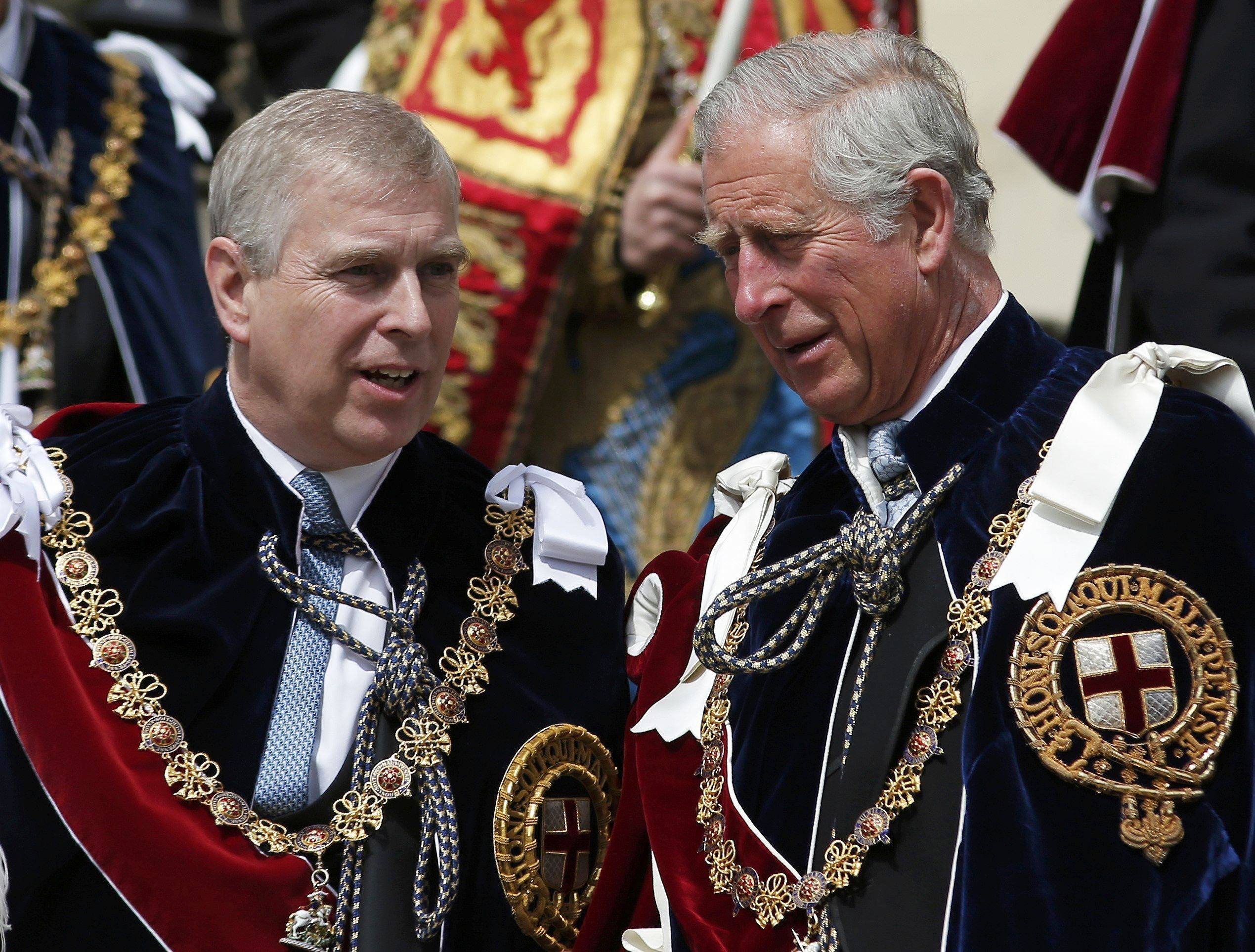 Who is Prince Charles's brother Andrew?
Born on February 19, 1960 (ten years after Anne), Prince Andrew is Queen Elizabeth II and Prince Philip's third child. (Edward, now called the Earl of Essex, was born in 1964 and is Charles's youngest sibling.) Compared to Prince Charles and Princess Anne — who are only two years apart in age — there is a huge age gap between Prince Andrew and his older siblings, which might explain why he and Charles aren't very close. Although, some family drama between the two could also be the reason.
Formally known as the Duke of York, Prince Andrew has never been close to his older brother. The two are 11 years apart and Prince Charles left for boarding school at age eight, before Andrew was even born. His distance left little room for the two to bond in their youth. However, their closeness (or lack thereof) has little to do with Prince Charles and Prince Andrew's relationship.
Prince Charles and Prince Andrew's relationship
According to several reports, jealousy plagues the royal family — especially between Prince Charles and Prince Andrew. Because Prince Charles is the future king, he has a lot of important royal duties to oversee. In addition, he receives a lot of attention from his family and the media. Up ahead, we take a closer look at the brothers' feuding relationship, including why Prince Andrew is so jealous of his older brother.
Throne succession 
Despite Prince Harry's claim that no one wants to be king, Prince Andrew might. According to The Daily Beast, the Duke of York is jealous of his older brother's destiny. As the first-born son of Queen Elizabeth II, Prince Charles is the heir apparent and will become the King of England when his mother passes. Prince Andrew is allegedly very jealous of his brother over this — especially since it means he will gain more wealth.
Finances
Speaking of wealth, Prince Charles has a lot of it — and it's not all from his work within the royal family. When Prince Charles married Camilla Parker Bowles, he combined his assets with her fortune and Prince Andrew is allegedly very upset about the couple's finances.
Rent
Many of Prince Andrew's upsets are loaded with jealousy. Case in point: He hates that his daughters have to pay rent to the queen and Prince Charles's sons don't. However, there is a perfectly good explanation for why some royals pay rent. According to royal family rules, the queen only allows family members to live for free if they are full-time royals. Princess Beatrice and Eugenie (Prince Andrew's daughters) are not considered full-time, therefore their father has to foot the bill.
Family feud
Prince Charles believes that those who wish to participate in important family events should commit to full-time royalty. Since Andrew and his daughters aren't technically full-time royals, Charles would not allow them to stand on the Buckingham Palace balcony following the queen's diamond jubilee. The brothers have reportedly barely spoken since the decision.
He fears his family's fate
Today, much of Prince Andrew's jealousy and anger stems from his fear for the future of his family. On several occasions, he allegedly expressed concern that Prince Charles's sons and their wives overshadow his daughters. He fears the situation will only get worse once Prince Charles is king.
Check out The Cheat Sheet on Facebook!
Editor's note: This article was corrected on August 18, 2018 to include mention of Prince Edward, the Earl of Essex, as Charles's youngest brother.