Who Is 'The Crew' Star Kevin James' Wife? Do They Have Kids?
Kevin James is known for his comedic work in The King of Queens. But he now has a new Netflix show titled The Crew — and fans are more interested than ever in James' personal life. So, who is Kevin James' wife, and how many children do they have together? Here's what we know.
Who is Kevin James' wife, Steffiana De La Cruz?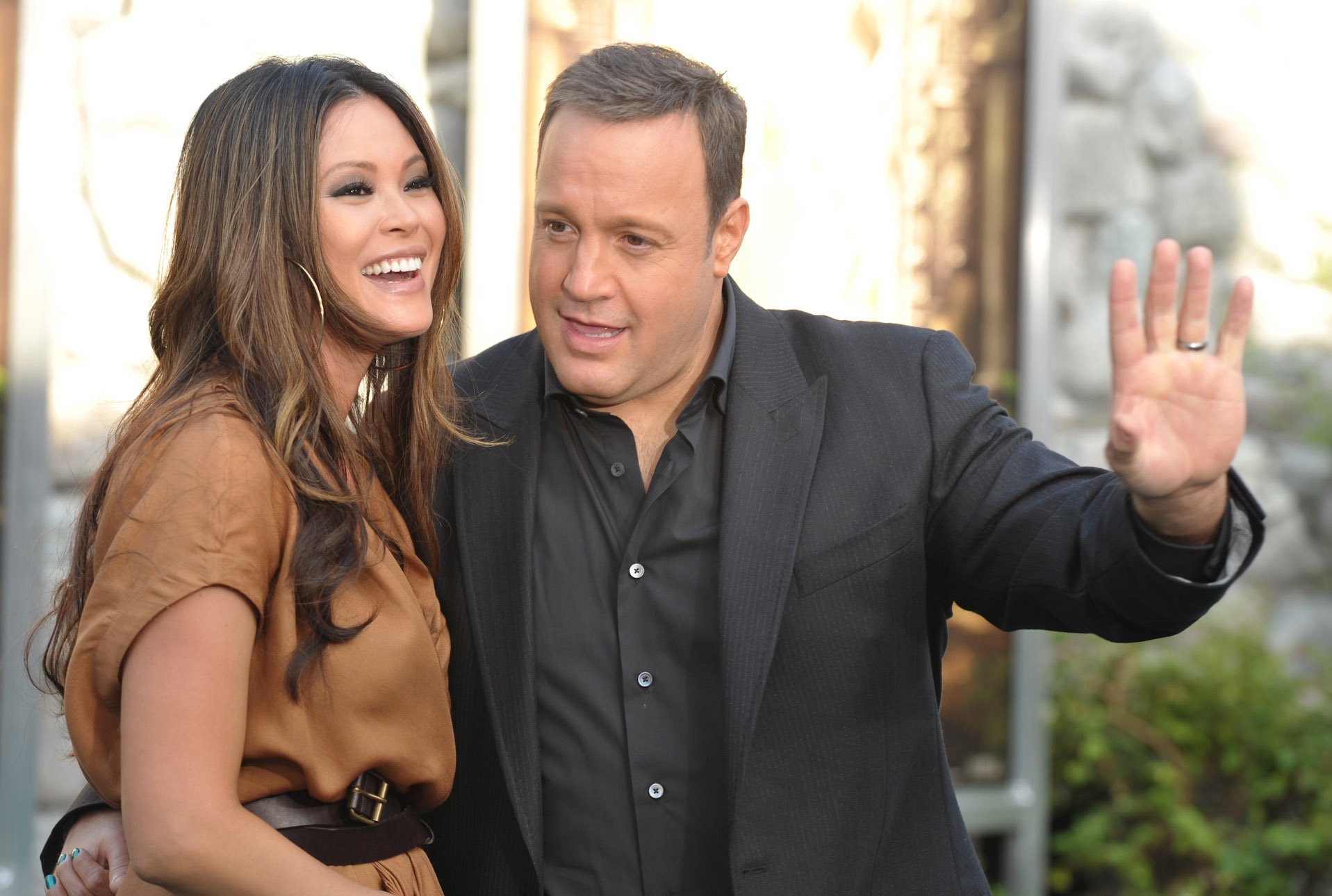 James has been married for over a decade to actor and model Steffiana De La Cruz. While James is 52, Cruz is 43 — and she's starred in a ton of her husband's movies. Films like Zookeeper and both Paul Blart: Mall Cop movies featured Cruz at one point or another, and she even had a few King of Queens cameos, Country Living reports.
As for how the two met, they reportedly fell in love after connecting via a blind date in 2001. By 2003, they were moving in together and engaged. And they finally tied the knot in 2004. They had their wedding at the St. Edward Catholic Church in Dana Point, California, and a reception in Laguna Beach.
While James remains notoriously private about his family, he still posts sweet photos of him and his wife on Instagram. "16 years ago today!" he captioned a post of him and Cruz in June 2020. "You're all I need … and the kids … and Friday night pizza … and Sunday pasta … but that's it … you, the kids, pizza, pasta. Love you … Deo Gratias."
Does Kevin James have kids with Steffiana De La Cruz?
So, do James and Cruz have kids? They have quite a large family, in fact. The couple has four children together. They had their first daughter, Sienna-Marie James, in 2005. Then, they had Shea Joelle James in 2007. In 2011, the couple welcomed Kannon Valentine James. Finally, in 2015, they had their fourth baby, Sistine Sabella James.
Back in 2007, James talked about his excitement regarding having his second child with People. "It's another girl," he said. "[Steffiana]'s due July 1st. I just love being a dad and spending time with my wife and child, and now we're having another girl. It's incredible."
After four kids, it seems like James has fatherhood down to a science. And he talked about it back in 2015. "You're very nervous with the first one," he shared with The Real Daytime. "Taking her home from the hospital, you're scared. I was very 10-and-2 driving, had her all buckled in. The second one, you loosen up. I know we didn't go straight home. I know I hit a Popeyes fried chicken before we went home."
Kevin James talked about a recent family outing while promoting 'The Crew'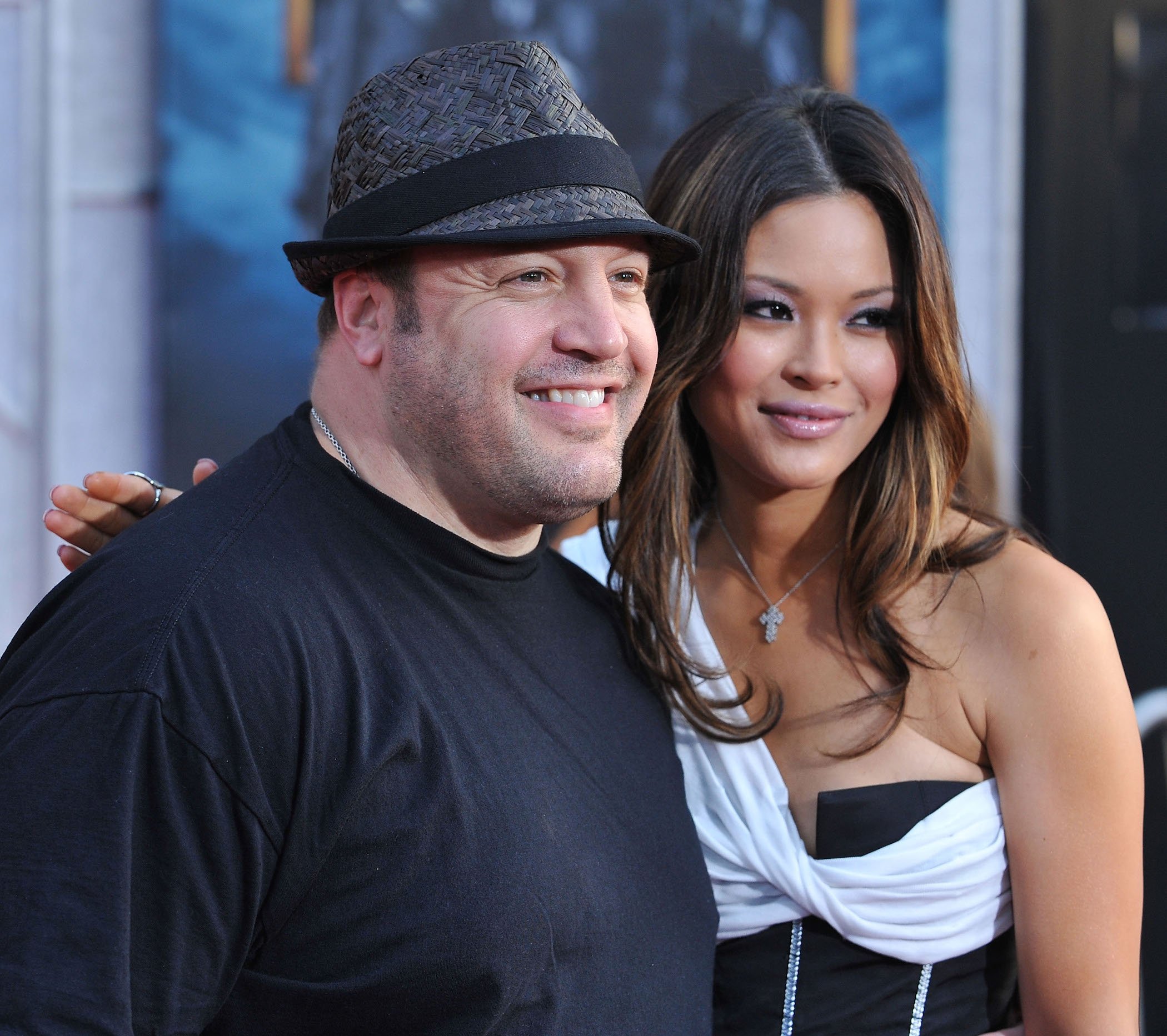 James keeps his private life private, but he still shares tidbits of his home life with fans. Recently, he visited Good Morning America virtually to talk about his new Netflix series, The Crew. And he shared how a recent family vacation to Disney World went.
"They did it all," James told the hosts of the show after asked if his family members have favorite rides. "I have a 6-year-old daughter who did it and kind of showed me up. I literally stood by the stroller every ride. I couldn't pull the trigger."
It seems James is a lot more comfortable playing a Nascar crew chief in The Crew than getting on any roller coasters in real life.
Check out Showbiz Cheat Sheet on Facebook!