Who Is Wendy Williams Dating?
Wendy Williams is most definitely dating again, and good for her. Fans will recall the TV host has had quite a few ups and downs with her soon-to-be ex-husband Kevin Hunter. In fact, for a while, she seemed pretty down in the dumps and even took a leave of absence from her tv show for a bit.
Amidst the most recent claims of Hunter's mistress giving birth to their illegitimate child, Wendy deserves a few nights out on the town. The girl has been under some serious stress!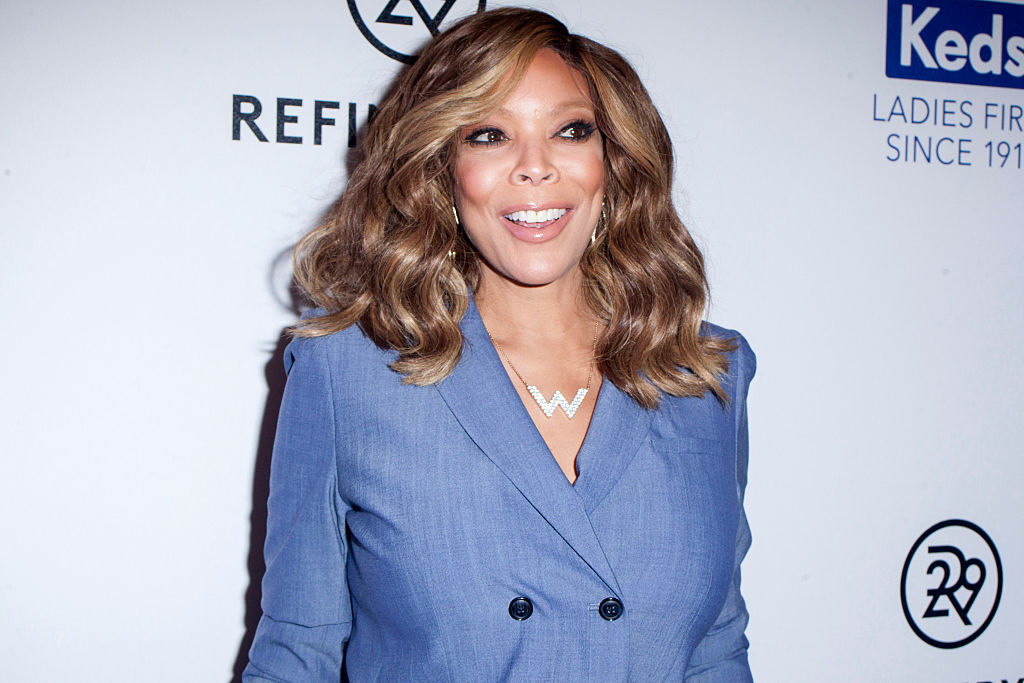 Wendy's marriage is over
After numerous allegations that her husband was cheating on her, Wendy finally had enough. She filed for divorce, and he received papers at daybreak. He's asking for child support for their son, even though he is already 18 years old and seeking spousal support since Williams promptly fired him from her talk show. He had been the executive producer on The Wendy Williams Show since the show went on air in 2008. Divorce proceedings and Wendy's desire to cut ties leaves Hunter unemployed.
Hunter has admitted in the past that he has had affairs while married to Williams, finally, after more than 23 years of marriage, enough was enough.
Hunter apologizes
After news got out about the divorce papers being filed, Kevin Hunter went to the media. "I am not proud of my recent actions and take full accountability and apologize to my wife, my family, and her amazing fans," Hunter said in a statement to People. "I am going through a time of self-reflection and am trying to right some wrongs."
There were a lot of wrongs to be righted! Including Wendy's repossession of the brand new Ferrari, Hunter purchased for his mistress.
Wendy feels it's too little, too late.
Hunter continued, "28 years ago I met an amazing woman: Wendy Williams. At the time, I didn't realize that she would not only become my wife, but would also change the face of entertainment and the world. I have dedicated most of our lives to the business empire that is Wendy Williams Hunter, a person that I truly love and respect unconditionally."
Sometimes though, words are not enough. History shows Hunter was not good at acting upon his verbalized devotion. Fox News reports that Wendy has known of Hunter's infidelities which date as far back as 2001. Apparently, Williams caught Hunter cheating her soon after their infant son was born.
Who is Wendy Williams dating?
Williams was photographed last Saturday attending the Fierce event with a handsome "stranger." Reports started to tickle in regarding who the new man in Wendy's life could be, and how she was feeling dating so soon after filing for divorce. Wendy explains in the "hot topics" segment of her show that the man she was with was none other than "Webb," a member of her security team and personal bodyguard.
She does tell fans there has been and will continue to be a "string of men" invited up to her bachelorette pad. Wendy declares that she's a "good time girl" and wants to be able to have a little fun now that she is no longer married. Although she does list some of the guys who have contacted her lately, happily announcing that she plans to date quite a lot.
All signs point to the star being happily single, for now.
Wendy breaks it all down for fans on her show, explaining, "I don't have a boyfriend, but I must admit, I am rediscovering my love of men," Wendy explained candidly on the May 14th episode of her show. She calls her new apartment her bachelorette pad and exudes happiness that fans have not seen in her in quite some time.