Who Was James Garner, and How Did He Impact Mark Harmon's Life?
James Garner was a renowned American actor, producer, and voice artist. For over five decades, he starred in multiple movies, and he boasted one of the longest Hollywood careers. While many people come onto the scene — swooping up Oscars before disappearing — he was in it for the long haul. His career – spanning decades and filled with both TV and film roles — is one that NCIS star Mark Harmon admires.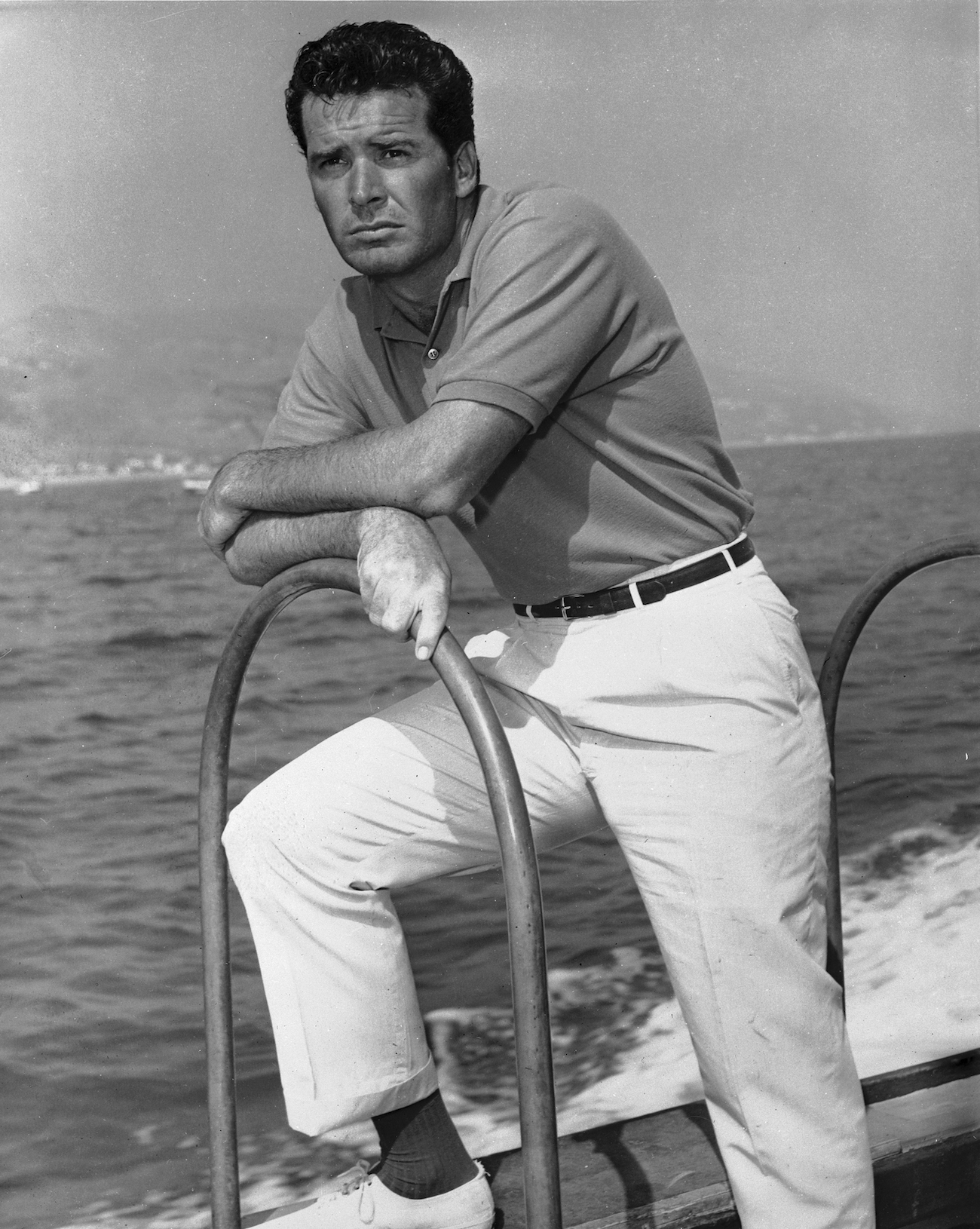 While James Garner never took home the Oscar, he received an Acadamy Award nomination for the 1986 film Murphy's Romance. He also took home three Golde Globes: he won the award in 1958 in the Most Promising Newcomer category for Sayonara, in 1991 for Decoration Day, and in 1994 for Barbarians at the Gate. He managed to stay front and center for many years — in an industry that isn't too kind to those "past their prime." 
Some of James Garner's most well-known appearances 
James Garner is well known for his appearances in Western-themed television roles. The actor starred as Brett Maverick in Maverick and as Jim Rockford in the 1970s private detective show, The Rockford Files. These are two of the actor's best-remembered roles, and the characters that really turned the man into a household name.
Though James Garner is remembered for a handful of TV roles, he also appeared in a number of blockbuster movies, including The Notebook, Divine Secrets of the Ya-Ya Sisterhood, Space Cowboys, The Distinguished Gentleman, and more. His career is one that Mark Harmon finds uncontestable, and he longs to be the kind of actor that James Garner was. 
'NCIS' star Mark Harmon says James Garner was his mentor  
During an interview with TV Insider, Mark Harmon explained that it's important to have strong mentors. When asked about the advice he would give aspiring actors, the NCIS star said: 
Choose your mentors carefully. A big one for me was James Garner. That was the kind of career I wanted. Jim would always say, "I don't care who's the No. 1 guy in the business right now. That doesn't last. I just want to be in that Top 10 for 30 years!" For him, it was all about the long haul. I never forgot that.

TV Insider
Mark Harmon admired Garner's outlook — his desire to stay relevant, work hard, and continue to find strong roles as the years went by. It wasn't about being all the way at the top, it was about staying prominent as the years went by. Garner taught (by example) the importance of longevity. And, Harmon seems to be following in his footsteps, as he remains one of the most well-known actors, going on to an 18th season as Agent Gibbs.