Brandy 'Cinderella': Why Whoopi Goldberg Ended up Donating Her Paycheck
Rodgers and Hammerstein's Cinderella starring Brandy Norwood and Whitney Houston is a fan-favorite. The 1997 TV movie premiered on ABC as part of the Wonderful World of Disney series, and it was an historic filmmaking feat thanks to its color-blind casting.
Disney wasn't convinced it would be a hit, however. On the last day of filming, an executive told the producers they were out of money and wouldn't be given more. And then, Whoopi Goldberg stepped in.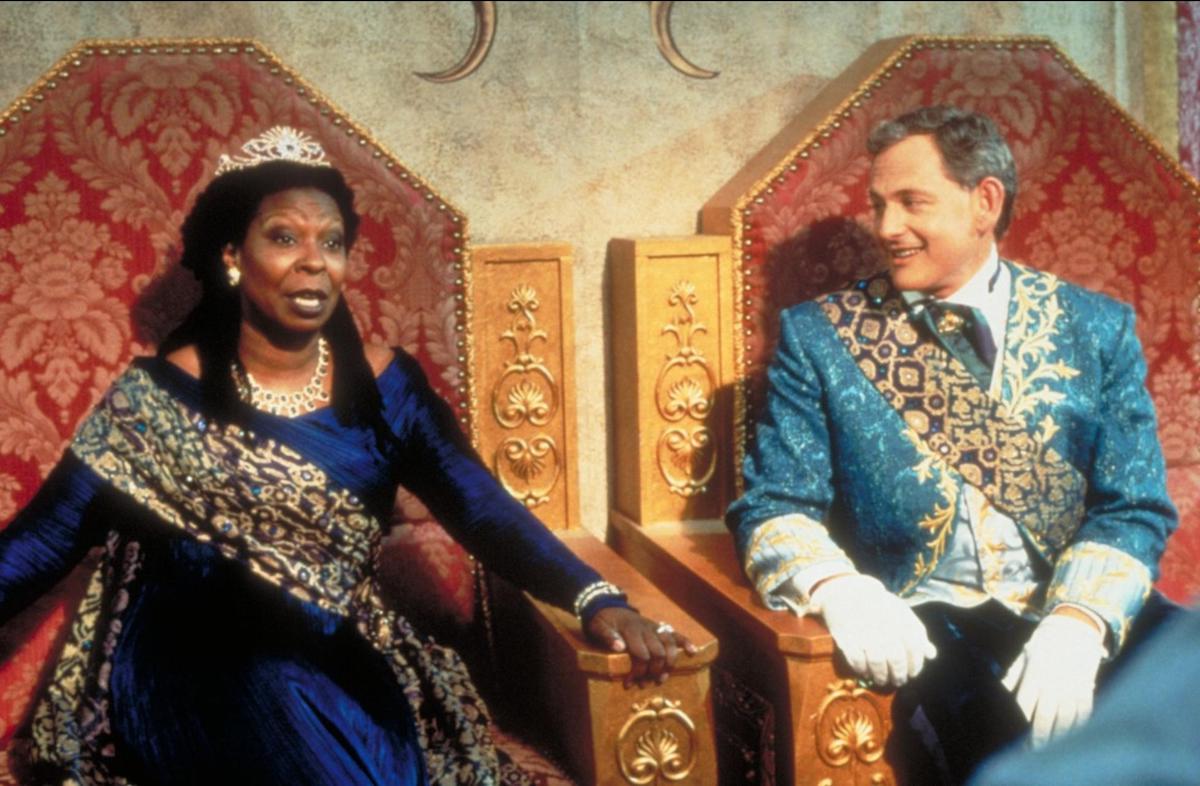 Is 'Roger and Hammerstein's Cinderella' on Disney+?
The cast and crew of the beloved movie musical reunited in 2017 to commemorate the 20th anniversary in an interview with Shondaland. The interview revealed lots of behind-the-scenes details that revealed how difficult it really was to make the movie happen.
The late Houston first tried to make the film in 1993, and she planned on playing Cinderella. It didn't end up happening until 1997, and by that point, she felt she aged out of the role. She suggest Brandy play the princess instead, with herself as the Fairy Godmother. And now, the pair can be seen again on Disney+, where the movie is now streaming.
Some of the other casting decisions were much harder. Executive producer Debra Martin Chase said casting the stepmother (played by Broadway legend Bernadette Peters) was the hardest of all.
"No white actress wanted to be seen as being mean to the black Cinderella," she said.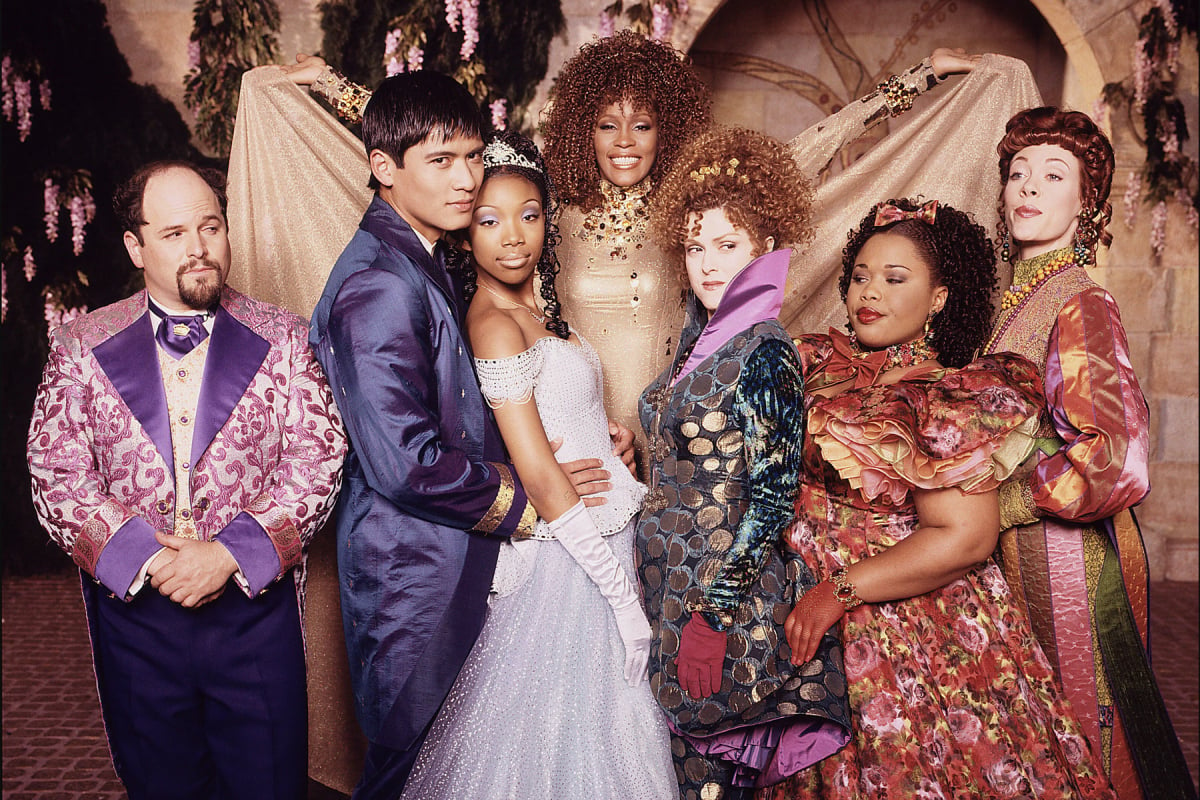 Whoopi Goldberg played the queen in 1997's 'Cinderella'
Goldberg was offered the role of the stepmother initially, but she was too busy at the time to accept the role. She did tell the producers to circle back, however, and she ended up playing the queen. (Julie Andrews was the first choice for this role, as she played Cinderella in the 1957 film.)
Goldberg is also the one who suggested Victor Garber should play the king. He had shot Titanic the same year, but it hadn't been released yet, so he was really only known in the theater community for his work on Broadway.
"I got a phone call from Craig and Neil. They said, 'Are you in?' I was like, 'Sure.' It's Whitney Houston, it's Brandy, and Victor is one of my favorite people from years back. I'll do whatever you want!" Goldberg told Shondaland.
Whoopi Goldberg paid to have extras on the last day of filming on 'Cinderella'
Goldberg loved her time on set. She would hang out in her robe and watch the filming process when she wasn't needed for a scene, and she became one of the biggest cheerleaders on set. When Disney got stingy about money, she took it upon herself to fix the problem.
As executive producer Craig Zadan said:
"We didn't have enough money for extras for the last day when we were shooting the wedding. The day before we'd shot in one direction, and on this final day we needed to shoot in the opposite direction. We said to this exec at Disney, 'We need a couple more dollars because we can't afford the extras for the last day.' He said, 'You don't need them.' And we said, 'Wait, you mean the camera's in one direction you see all these extras, and then you flip and you turn the other direction and there's no one there? Like literally you'll have Brandy and Paolo and nobody else?' It would have looked like a Trump rally! But he still said 'no.'

Whoopi was SO MAD. She had an envelope full of cash, her per diem, and she had it sent by messenger to the executive's house with a note that said, Here's my contribution for the extras for the last day.'
As the Oscar winner replied, "I probably did. I'm known for sh*t like that. I just don't understand how, if you got a project going on, and you know it's the last day, you're gonna start b*tching about the money?"
As it turns out, Goldberg's gesture didn't work.
"We thought Whoopi's stunt would at least embarrass or shame him into giving us the budget! But nope!" Zadan continued. "Neil [Meron], Debra, and I ended up paying, out of our pockets, for the extras and the hair and makeup people."
Clearly, Disney knew better this time around than to deprive fans of the magic that is the Brandy Cinderella.